Admit it. You have searched for your name on Google at least once in your lifetime. No? Ok then… At least one of your friends has. Is "googling" yourself, what they would call "narcissism"? I don't know, I am not the specialist on that. But if it is, then there are many narcissists out there…
A new research poll, conducted by the Pew Research Center's Internet & American Life Project revealed that 56% of users on the internet have admitted that they have indeed "googled" themselves. The same poll also revealed that those were people aged between 18 and 29 and,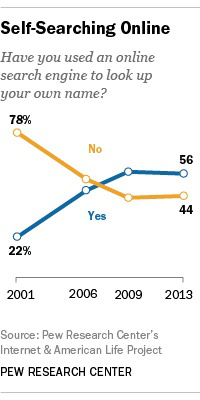 68% have a college degree
66% earn more than 75K$ annually
58% are Men who search for their name
54% are Women (did not expect that!)
Hardly a surprise, right? The results also point out that back in 2001, less than a quarter of internet users searched for their own names. What does this mean? What has changed? Quite simply, it's the explosion of social platforms, like Facebook, Linkedin and Twitter and their entry into our lives, that has increased our anxiety about our image significantly, and has made us much more self-conscious about how we look or appear to others.
 So, is it bad to look myself up?
No! Not at all. After all, it is a good way to monitor how you appear on search engines and to be aware of the results that appear next to your name. If the results do not satisfy you, you can always strive to change them. There are ways to do that, and I am sure that you already know – As "socially connected" people that is….
Go on! See what you'll find! Google yourself today!
Related Stories:
You might also like
---
More from Experts Talk
---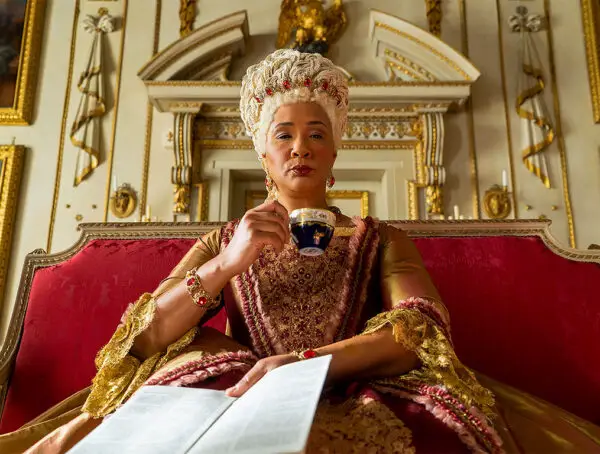 A new musical could soon come to life on TikTok, WhatsApp users are flocking to Signal and Fiverr will run …