It's a question I've been thinking lately, but I didn't know how and where to start the analysis. However, as it happens so often, life gave me a sign, in the form of a tweet. 
There are so many awards out there, it's getting difficult to find agencies and campaigns to support them. I think it's time for a cleanup.

— Villy Devlioti (@villou) October 28, 2016
My tweet wasn't a resounding success. But it gave me the platform to elaborate my thoughts. So this is how it goes.
The Reality
When clients ask agencies for help with their social content, they want a minimum risk investment that will yield acceptable results. We have to understand, that in case of colossal failure, an agency will lose a client. That's the worst case scenario. However, the client will lose his or her job. This is a tough situation to be in. Trust me.
So,  the outcome is that agencies settle for the minimum risk investment, thus producing mostly average content, and rely on the power of paid to make it spread fast and far. This doesn't apply to all cases, because there are agencies and brand managers that push for changes. The stark reality is though, that they're the scarce oasis amidst a desert of blunt branded content.
Going through the list of nominees on various awards, made this realisation even more apparent. A couple of ideas that could be game changers, among other nominations that fill the space. I do understand that there has to be only one winner, so why not make it obvious, but where's the challenge? Where's the race to change, educate and make an impact?
The Opportunity
I'm a staunch believer that Brand Managers know that social media is essential for their brand strategy, but they struggle to understand its contribution to the top line of their balance sheets. After all, clients speak spreadsheets, and agencies speak vision; and these two worlds do not necessarily collide.
Of course, social media networks have their fair share of the blame. We all see more and more "algorithm changes," on Facebook, that push clients and agencies to allocate even more budget on promotion, to reach new and existing audiences. The situation gets trickier, especially when social media management and production budgets remain the same, while algorithm changes require whatever's left from the creation fraction to be allocated towards boosting content.
However, there's a way to prove ROI – and yes paid social can contribute to that. There's a whole range of ad units, especially on Facebook, that track supplies and stock, fetch data from websites and update product info, transforming your social media presence into a digital shop window. But let's face it; this is the functional end of a story that digs way further than that.
Think strategy and creativity. Why am I saying this? Because we can't keep on treating our audience as numbers, especially now, when most of them are above-average digital literates, tech savvy and platform-informed. In other words, a bigger share of your audience are digital natives, and they know the ropes. Heck, they could be your next digital marketeers and community managers.
The Tipping Point
Let's not forget that social media are platforms built on technology. The world's most groundbreaking technology to be precise; Chatbots, AI, VR – all these are happening, now. Plus, social media platforms are the most advanced audience targeting machines.
This is where the shift needs to happen. Instead of relying solely on the power of audience segmentation and granularity to drill down to the sales funnel, let's use all this technology to generate content that breaks the boundaries of kitten images and provide true 360 experiences. As stated before, your audience knows more about social than you do, so step up your game and offer them what they want to see. This does not necessarily include your log or "Buy Now" CTAs and buttons.
With retail spaces transforming into consumer experience areas, your customers demand that their offline experience matches the online one. There's no time for disengaged forays into social, and asynchronous messaging. Everything has to be tied together seamlessly. The elders of advertising call it Integrated.
Paid social can indeed pay an important role, but not the leading one. I looked for a solution in the words of a good friend, digital prodigy and overall wise guy, Laurent François of RE-UP. He sums it up perfectly:
[quote]Media now is about giving a chance to good content. Paid and organic need to be very, very balanced to nurture existing fans while reaching new ones. It is a tough balance between engagement and acquisition.[/quote]
We have to end the tyranny of bloated media budgets and focus on behaviours, experiences and majestic advertising moments. Then, push them gently with media budgets. It's not called advertising, because it shouldn't be about adverts anymore. It should be called Composing.
Image credit: Wolves of Wall Street
---
---
You might also like
---
More from Experts Talk
---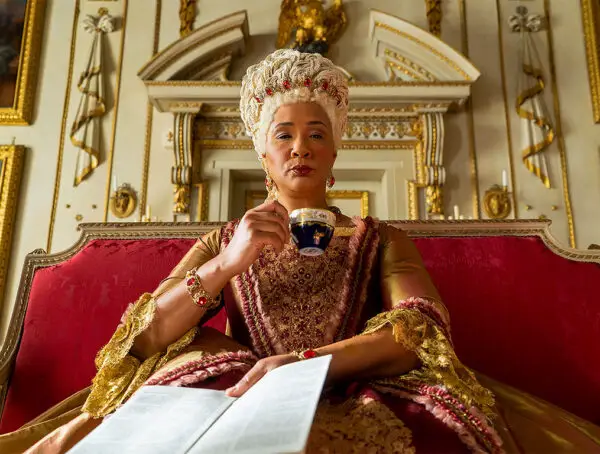 A new musical could soon come to life on TikTok, WhatsApp users are flocking to Signal and Fiverr will run …