Grumpy Cat – probably the world's most famous cat – has been awarded over $700k following a legal battle with a Los Angeles-based coffee company.
Grumpy Cat – aka Tardar Sauce – is known the world over as possibly the grumpiest-looking cat on the Internet. For the last few years, her permanently dissatisfied face has inspired countless memes and has become a true cultural reference of our time. So much so, that Grenade Beverage, a coffee company in Los Angeles wanted to use her on a line of its "Grumpy Cat Grumppuccino" product line back in 2013.
At the time, the cat's owner, Tabatha Bundesen had struck a deal with Grenade Beverage, and had been paid a whopping $150,000 fee. At some point down the line, Bundesen felt that Grenade Beverage broke the agreement's terms, as the company added Tardar to some other of its products. Grumpy Cat Limited sued for copyright infringement and breach of contract, and Grenade Beverage responded by countersuing.
Grenade Beverage complained that it wasn't mentioned enough on social media – or a TV appearance that had taken place at the time, claiming that Bundesen had not kept her side of the deal. Apparently, the promise of an appearance of Grumpy Cat in a Will Ferrell and Jack Black movie also never came to fruition.
Despite the complaint, a jury in Santa Ana cleared Grumpy Cat Limited of wrongdoing and awarded the the latter $710,000. Bundesen has already become wealthy because of Tardar Sauce, so it's highly unlikely that the settlement means very much to her, but it's certainly not negligible – and it certainly sets the tone for future disputes.
In any case, one cannot expect the cat itself to understand the significance of this win.
---
You might also like
---
More from Social Fun
---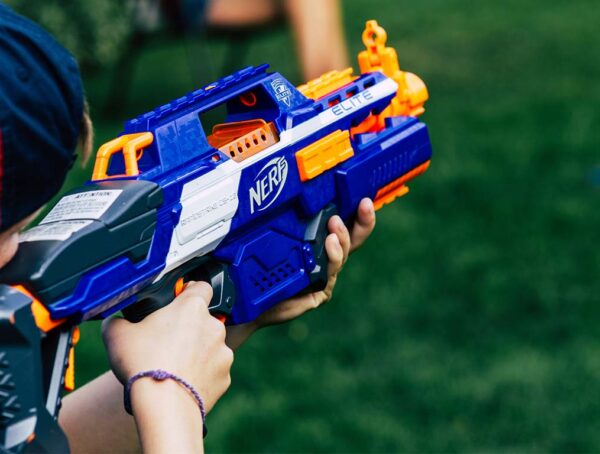 Most people have probably grown out of their Nerf obsession; if you haven't, you could become the new NERF Chief …