Reaching the 1 million fans milestone on Facebook is always a great reason to celebrate. And if you can take this opportunity to involve your fans to get even more new fans, then it is an even bigger reason to do so.
In march 2014, the Facebook page of Granola (a digestive biscuit covered with chocolate) reached 1 million fans in France. And to celebrate this achievement, Marcel, their advertising agency, had the idea to set up an app with an original challenge.
Starring a cookie, users are faced with a clear challenge: click 1 million times on it and be the first to do so to win the big prize!
The good idea here is that users can build up teams to do so, hence, users will invite up to 2 friends, bringing even more awareness and new fans for the brand's page.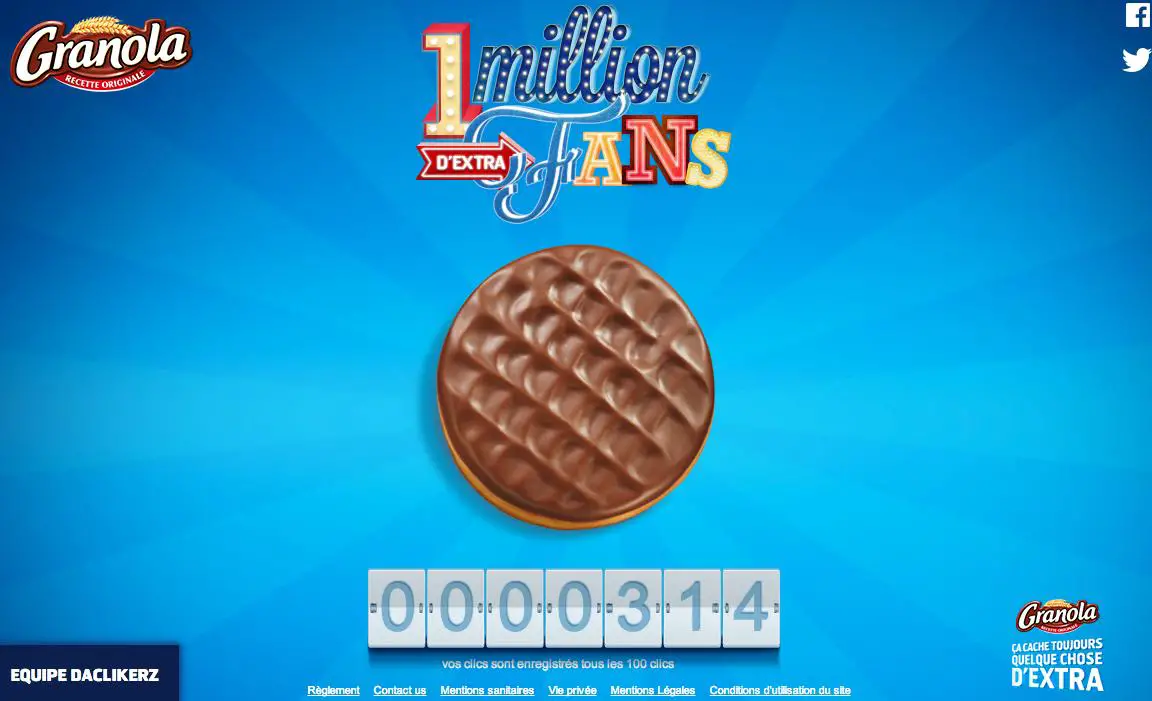 No matter what, we believe it would still take about 27  hours non-stop to reach the 1 million click objective.
Nevertheless, a very original and creative idea for a social media campaign!
If you want to try your luck, click here!
Related Stories:
You might also like
---
More from Creative Campaigns
---
Clubhouse now has a valuation of $4 billion, near what Twitter was willing to pay for it a few months …