After announcing it at I/O 2019, Google is starting the "experimental" public rollout of its new Speed report in Search Console.
Google has always promoted and advocated for a fast web experience. After all, it's a very important factor affecting user experience and more. In many cases, especially on eCommerce websites, site speed could mean the difference between success and failure. Website owners need to make sure that their websites are fast and responsive enough to provide the best possible experience for users, whether they're just browsing, researching, reading, or shopping.
To help them, Google previewed its Speed report in Search Console at Google I/O 2019 earlier this year, and now – after many iterations and feedback from beta testers – the Speed report is rolling out publicly.
As Google Software Engineers Sion Schori and Amir Rachum, explain, the report makes it easy for site owners to figure out what is slowing their sites down.
"Discovering potential user experience problems can be hard, especially on sites with many pages. To help site owners, the Speed report automatically assigns groups of similar URLs into 'Fast,' 'Moderate,' and 'Slow' buckets."
The data within the Speed report is based on the Chrome User Experience Report, providing a range of user experience metrics related to how Chrome users experience websites.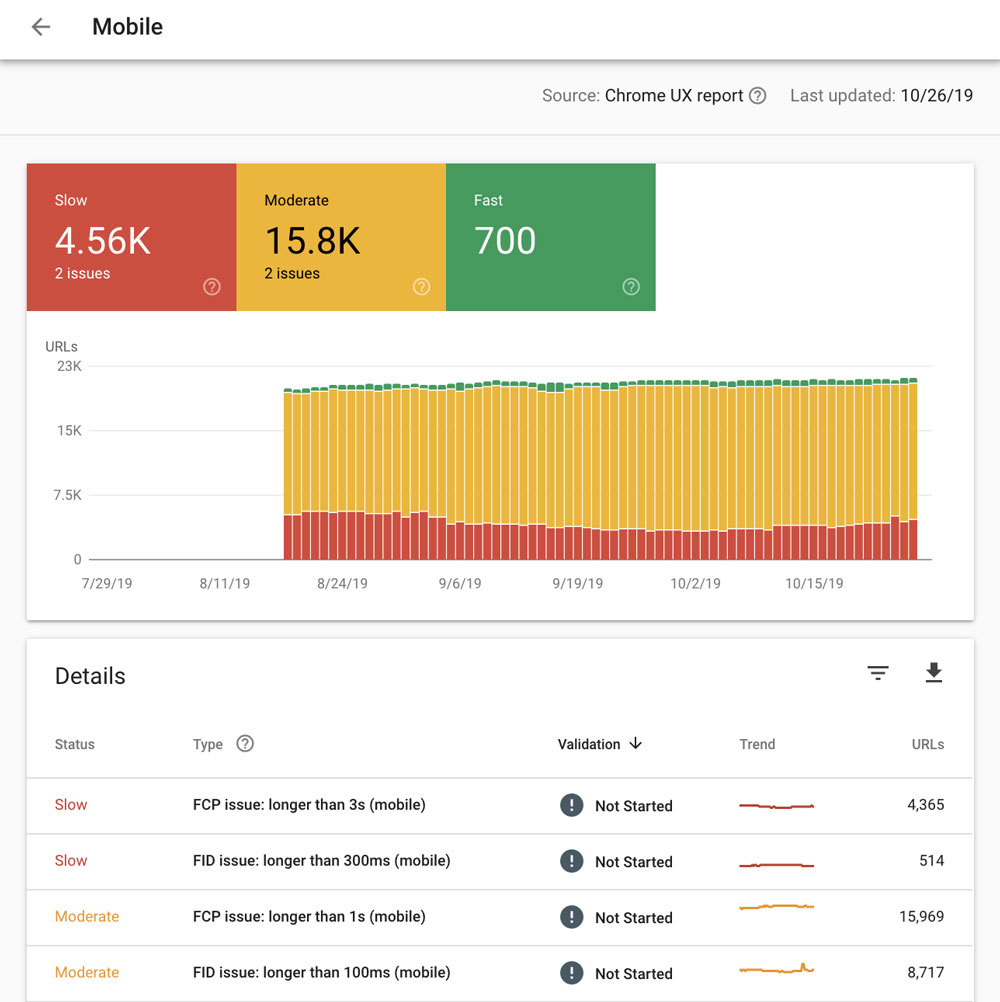 Website owners can view URLs classified by speed and can view the exact issue that causes slowdowns. They can then drill down on any specific issue to see the slow URLs themselves and help them make improvements. The report itself also links to the Page Speed Insight tool, providing specific optimization opportunities. This allows website owners to get a better idea of the optimizations they can perform to "fix" a particular URL.
Therefore, the report is great for monitoring performance over time and tracking fixes that were implemented. When an issue has been fixed, website owners can use the report to track whether user experience improved on a "fixed version" of their website.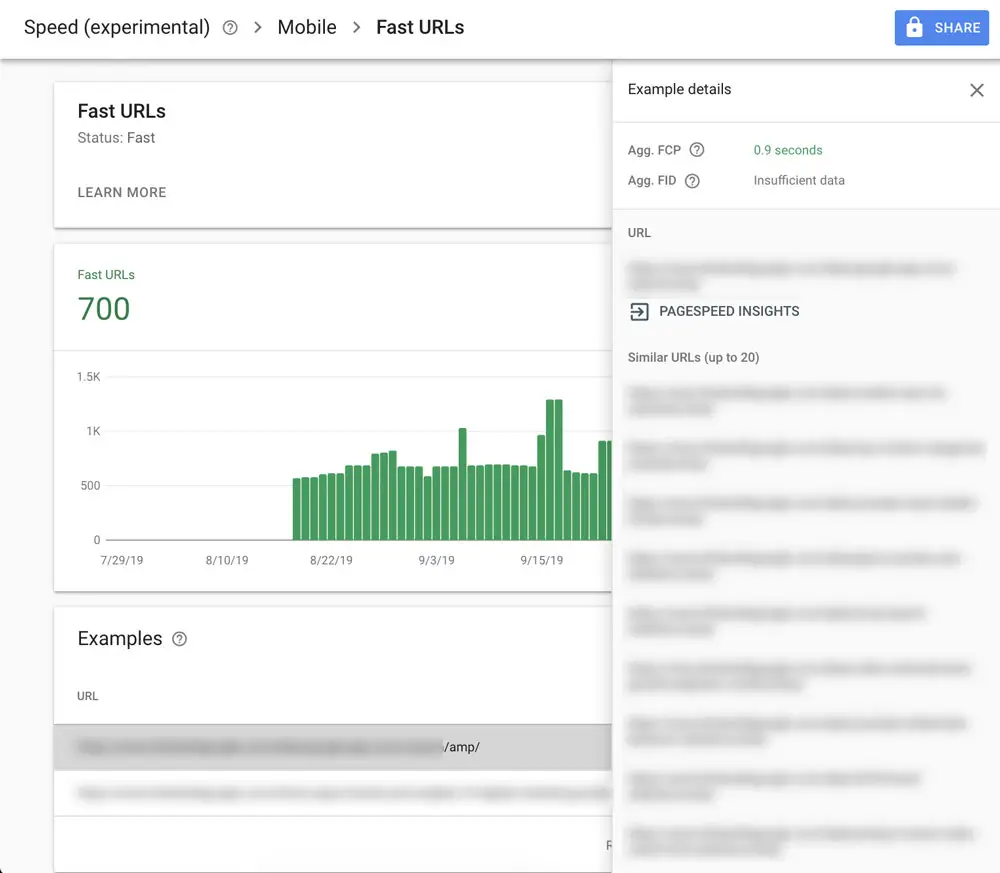 Finally, they can also see the types of URLs that are performing better by checking the moderate and fast buckets. This helps them better understand how their site is performing overall.
Google classifies the new Speed report as "experimental" as it will continue to change and improve based on recommendations from site owners.
---
You might also like
---
More from Google
---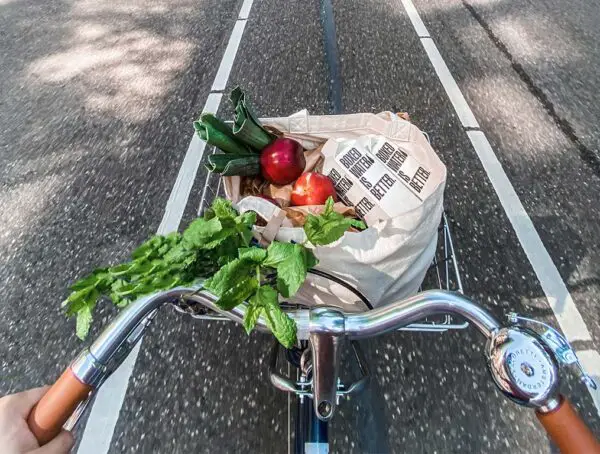 As part of Google's commitment to helping users reduce their environmental footprint, Maps will soon default to routes that have …