The latest improvements on Google's search algorithm ensured that it took into consideration the performance on social media for each term separately. In other words, Penguin turned social, spotting social signals and including them into its complex calculations.
While this is no news to you, today an interesting development reaffirmed the strong connection between search results and social media profiles. Up till now, Google coupled search results with the Google+ profiles of the brands that you were looking up. That is, right next to the search results, there was a section which included the profile picture and a link to the corresponding Google+ profile.
Now this belongs to the past. Google decided to be less picky, so next to the search results a card is shown with further details and all the social media profiles of the brand or term you looked up.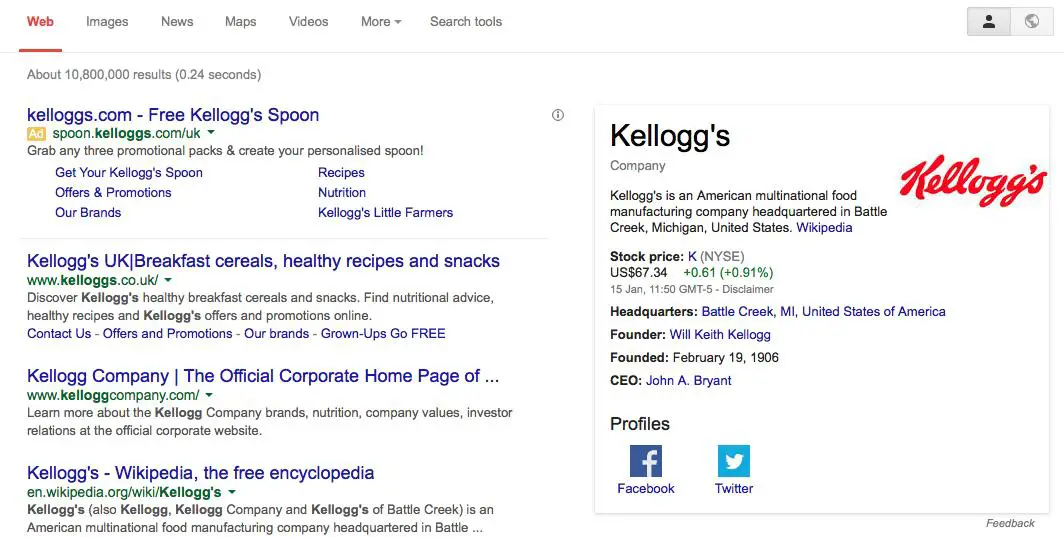 Although this may seem like a small change, it may mean loads for brands, as it could generate traffic to the respective social media profiles as well as new followers.
Related Stories:
You might also like
---
More from Other Platforms
---
Clubhouse announced that Sean Brown will join its team as its first Head of Sports Partnerships, the latest addition to …