Google announced a new feature in Google Lens that will give you outfit inspiration with style ideas from around the internet. 
You can already use Google Lens to get similar item suggestions when looking for clothing and home decor, but Google is taking visual its visual search a step further with a new feature called "style ideas."
Style ideas won't only give you inspiration on how to wear the clothing you search for through Google Lens. It "can also show you new ways to style clothes you already own," explains Kelly Schaefer, Product Manager at Google Lens. "Give new life to that old sweater you haven't picked up in a year—simply point Lens at it to see how others have worn a similar one and find pieces that might match it."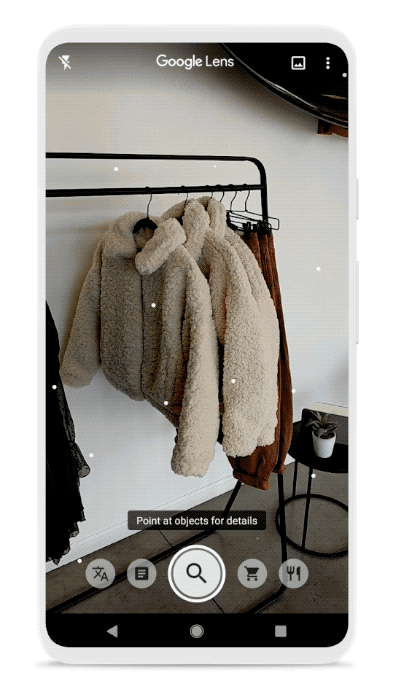 So, whether you're just window shopping, or actively searching for new clothing on your phone, you'll always be able to get an idea of how you would wear something. All you have to do is take a photo or screenshot of a piece of clothing and use Lens in Google Photos to see how others wore it in their looks.
Style ideas is only available in the US for now.
Image: Google
---
More from Google
---
Google is bringing a new shopping section to mobile Search in the U.S., featuring clothes, shoes, and accessories from across …
To help website owners optimize their sites for Google Search, Google is rolling out a new Search Console training video …
Google Ads is making parallel tracking mandatory for Video campaigns. Parallel tracking is already mandatory for Search, Shopping, and Display campaigns.
Editor Picks
---