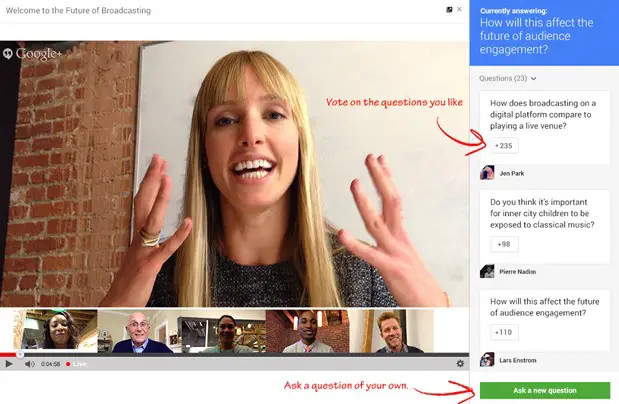 Google+'s Hangouts On Air is a nice feature for broadcasting yourself to the world, but it's been a bit of a one-way street when it comes to interacting with your droves of adoring fans. Mountain View will be addressing that problem over the next few days with the rollout of Live Q&A, a feature that lets On Air hosts solicit, select and answer Qs you can A from up to one million simultaneous viewers.
Those questions will be timestamped and added to the YouTube recording of the video, as well. The full version of the feature is coming to the desktop version of Google+, with read-only hitting Android devices.
If you're hosting the broadcast, you'll now be able to:
– Solicit questions from up to a million concurrent viewers
– Select and answer questions live
– Timestamp the YouTube recording by marking questions as you answer them
If instead you're watching the Hangout On Air, you'll now be able to ask and vote on questions live, as well as replay the Q&A even after the broadcast is over.
Source: Google+
Related Stories:
You might also like
---
More from Google
---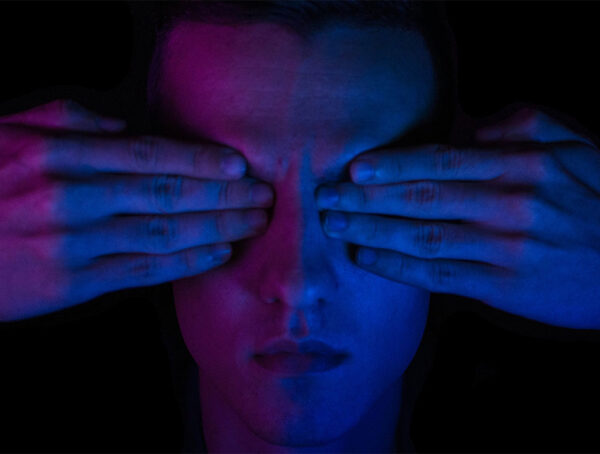 Chrome is giving users more privacy and fewer distractions, by muting web notifications while screen sharing.