For a few months last year, Facebook was the top source of traffic for publishers. Then Google bounced back, and now it's at the top again. 
According to digital analytics company Parse.ly, Google is back as the top source of external traffic at 44%, with Facebook in second place at 26%. At the beginning of the year, Google had just lost its spot at the top and was at 34%. At the time, Facebook was 6% ahead, at 40%. Yes, Facebook seemed like it was unstoppable, so what turned the tide?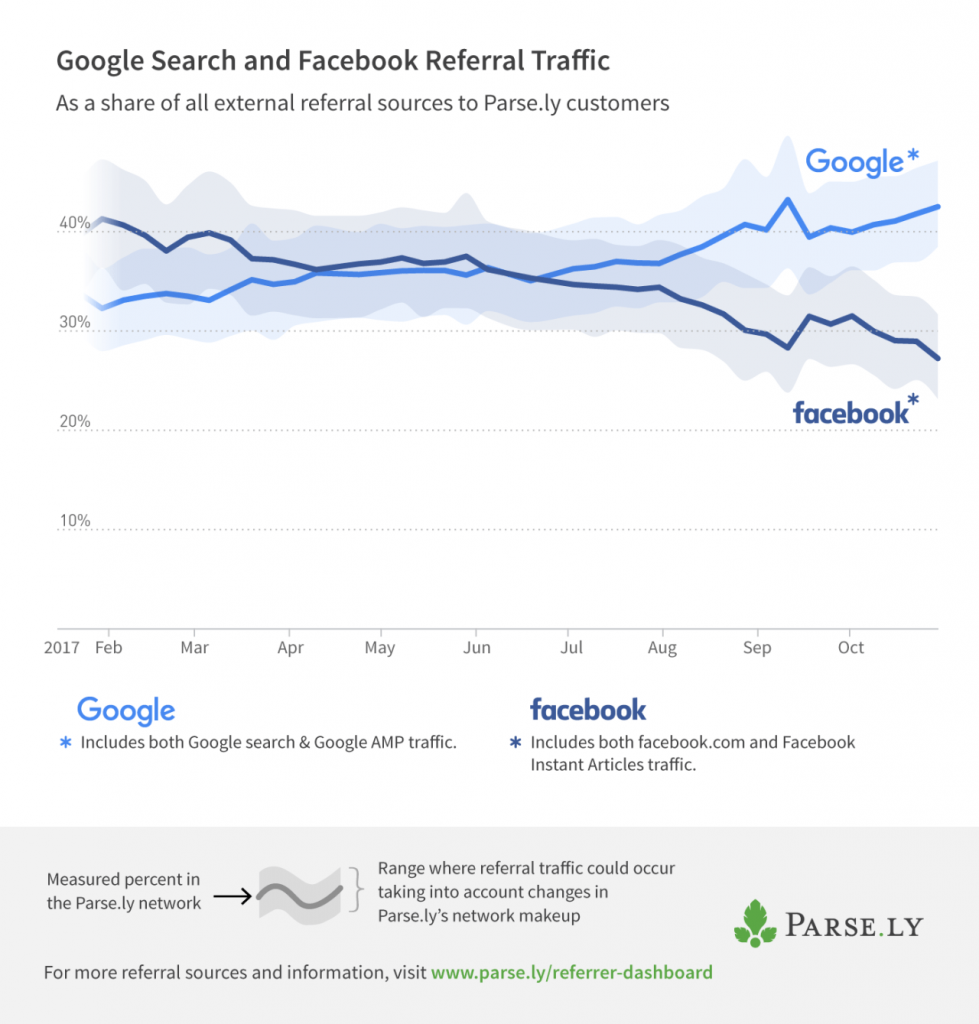 On one hand, Facebook's algorithm changes are making it worse at being a traffic driver. The social networking giant wants users to stay on its platform (or ecosystem of platforms and apps) as much as possible, and that is showing. Also, with so many publishers on Facebook at the moment, there's simply not enough reach to go around.
On the other hand, there's Google's Accelerated Mobile Pages – AMP for short. Despite being launched over two years ago, and Google saying that it doesn't favour the format in search results, it seems that publishers who invested in it are winning. Conversely, Facebook's equivalent – Instant Articles – didn't help increase publishers' traffic as much.
As Pars.ly's Clare Carr explains, "our data indicates that Facebook Instant Articles replaced the existing user experience; it didn't grow overall referrals from Facebook to media content in our network," On the other hand, "Google AMP, […] has been steadily increasing, along with overall Google referrers."
Despite the increased traffic from Google, publishers aren't particularly excited by the outcome of tests with either AMP or Instant Articles. Some have even pulled out entirely. For example, the Guardian and the New York Times have both dropped Instant Articles.
Are you a publisher, using Instant Articles or Google AMP? Have you seen any difference in your traffic since starting to use either? If so, we'd like to hear from you.
---
You might also like
---
More from Facebook
---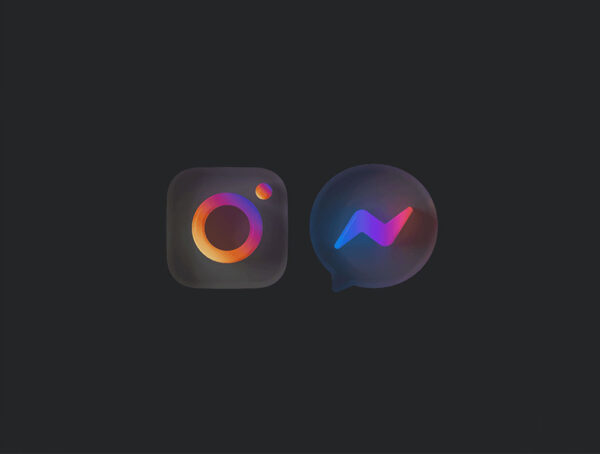 Facebook and Instagram have introduced cross-app messaging, letting users from one app find and message you on the other.