The iPad Pro is a powerful device that was not just made for drawing. Whether you have the 9.7 or 12.9-inch model, you probably might want to be able to get "more" out of it. How about turning it into an ultra-light laptop? With Logitech's Create backlit keyboard, you can really expand your iPad Pro's features! 
The iPad Pro was built for people who want to get things done on the go. They are powerful enough to run slightly hungrier apps, with which many professionals can get a lot of work done while traveling. Especially for design-related professionals, like graphic designers, architects, etc. an iPad Pro will come in very handy at times.
Powerful as they are, iPad Pros are still never our go-to devices when productivity is concerned. Sure, you can get a lot done on one, but that's only if there is no choice of other devices to use. I am sure most of you would prefer to use the a MacBook or MacBook Pro. But if you'd like to be more productive with your iPad Pro, the Create backlit keyboard from Logitech will help you do so.
Features
The Create features a full-sized backlit keyboard that feel great to type on due to its keys' minimal travel and pitch. The keyboard itself includes function keys like Home, Screen brightness, search, Language switch, Backlighting adjustment, as well as Media and Volume controls – this way you can pretty much to anything on it. There are even buttons to turn the iPad on or off, and to put it to sleep or wake it up.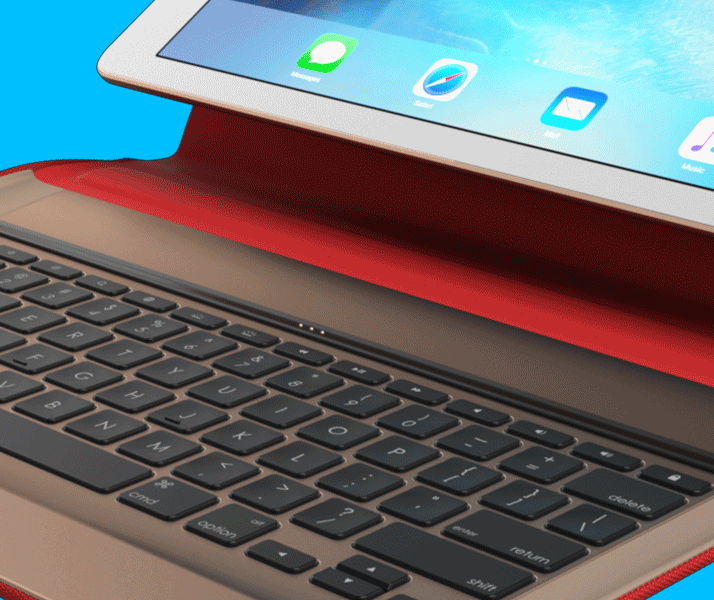 It connects to your iPad via Smart Connector, and is actually powered by the iPad itself. The Smart Connector connection also makes the Create Bluetooth-free. All you have to do to connect, is "set you iPad Pro into a typing position," and you're good to go. The Create offers two different viewing/working angles, whether you're writing, drawing, watching videos, or looking at photos.
The Create is also a great unobtrusive case for your iPad Pro. Made from anodised aluminium and tightly woven fabric, it protects your device from bumps and scratches, and is water repellent. But you still get direct access to the camera, headphone jack and the speakers!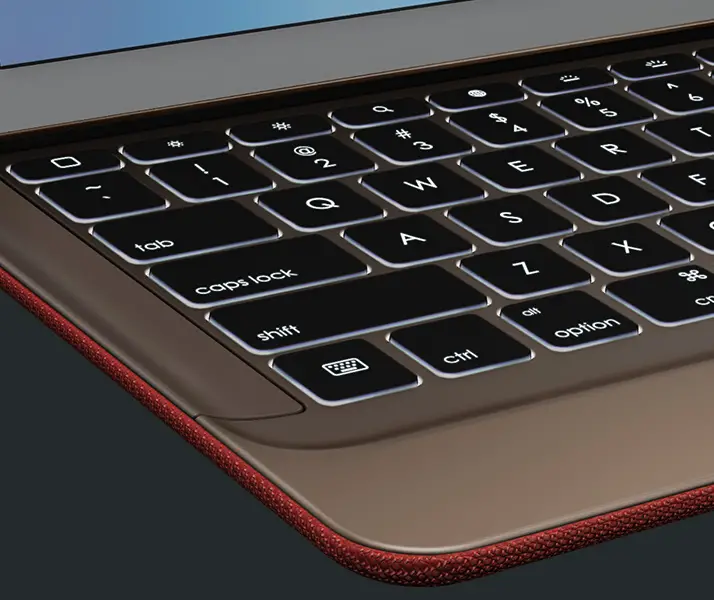 Just unfold to wake up your iPad Pro, and fold to put it back to sleep! Simple!
Any Cons?
The only thing I can think of as being a problem with the Create, is how much it eats into the battery time of your iPad Pro. As it's not actually powered on its own, and required your device to power it, I would be assuming that this would alter battery life. Nevertheless, it's a great piece of kit for people who own either an iPad Pro 9.7 or 12.9, and who want to get more done with it!
Get it!
Check out the Create backlit keyboard for 9.7-inch iPad Pros or the one for 12.9-inch devices.
---
You might also like
---
More from Tech
---
Sony has recently become a minor investor in Discord and will integrate the online chat app to Playstation early next …