A recent survey by Gartner found that companies are now spending more on marketing technology than on salaries for their marketing staff. 
After surveying 600 marketing leaders across North America and the United Kingdom, research company Gartner released its "CMO Spend Survey 2018-2019" report which goes into detail about how marketing executives are spending their budgets annually. Among other results, the survey found that marketers spent 29% of their budgets on martech (excluding agency fees) in 2018, and 24% on staff payments.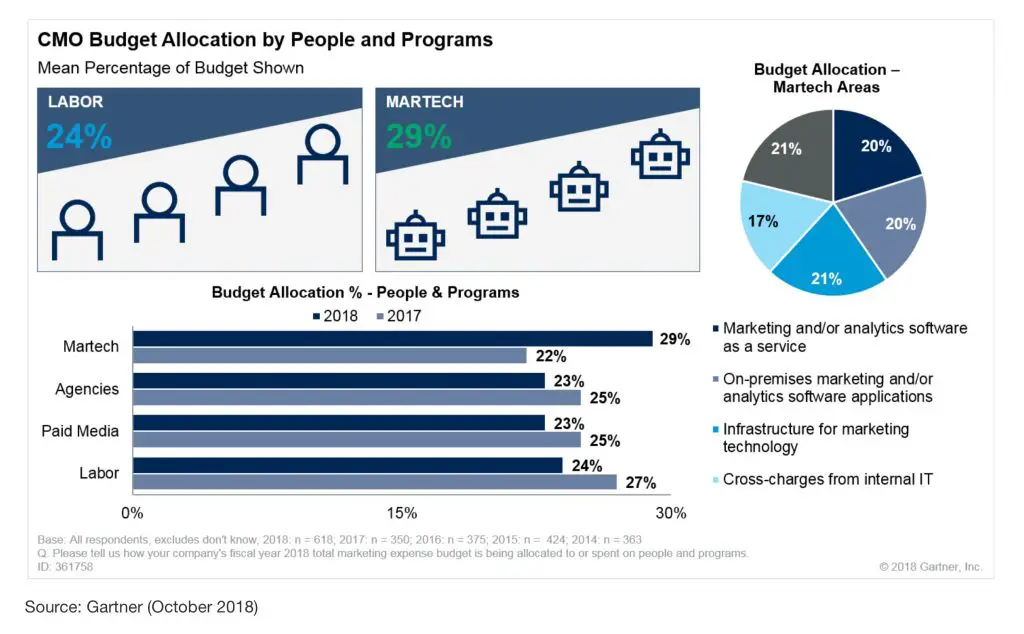 Apart from the obvious, the numbers are also important as they show a significant increase year over year, putting martech in the lead again. As a reference, in 2017, marketers spent 22% and 27% respectively. Also as a reference, martech spending was at 27% the year before.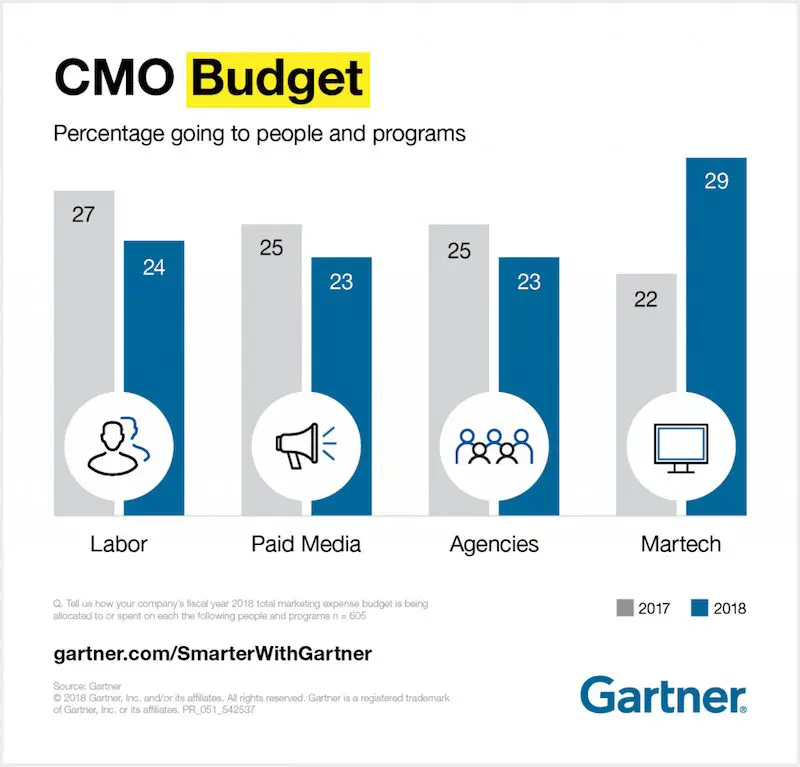 As per Gartner's survey:
"Marketing technology has accounted for an increasingly significant share of marketing expense budgets in recent years. In 2018, this march of martech shows no signs of slowing down. Up from 22% in 2017, martech now accounts for a whopping 29% of the total marketing expense budget, making martech the single largest area of investment when it comes to marketing resources and programs."
It's clear that marketers now place martech as the "single largest area of investment when it comes to marketing resources and programs," with digital analytics, content management, and email marketing getting the most spend. According to the survey, CMOs rank capabilities as such:
1. Marketing and customer analytics (40%)
2. Marketing technology acquisition and use (34%)
3. Customer experience (30%)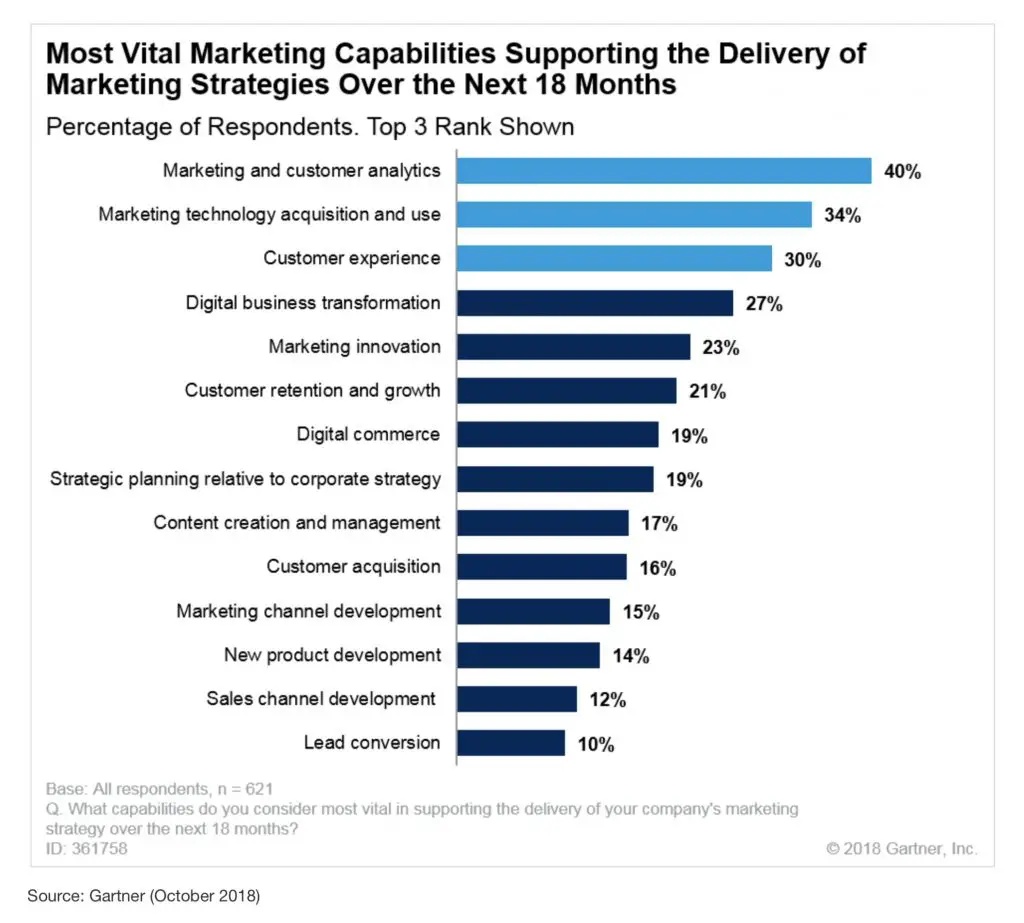 This begs the question whether "customer retention and growth" (ranked sixth at 21%) and "customer acquisition" (ranked tenth at 16%) marketers have "become too obsessed with technology and data at the expense of its fundamentals," as HubSpot's VP and MarTech Conference program chair Scott Brinke suggests in a post commenting on the results.
In any case, the results themselves aren't very much of a surprise, as most marketers plan to spend more on martech during the year, mainly in an effort to build their analytics capabilities and in turn be able to better understand data. One can also argue that this is a "game of catch up," as suggested by David Frankel, managing partner of sales and marketing consultancy Slingstone Group.
---
You might also like
---
More from Experts Talk
---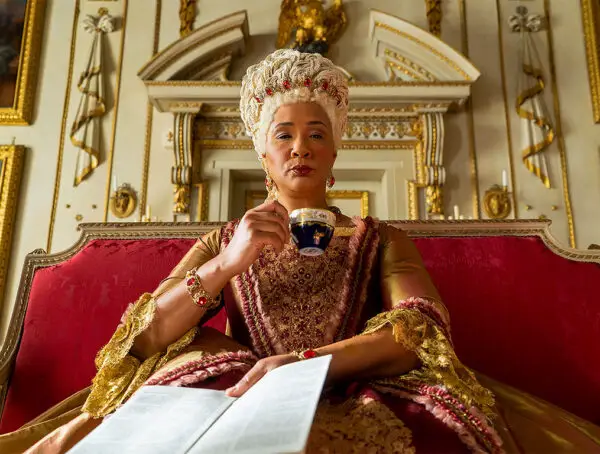 A new musical could soon come to life on TikTok, WhatsApp users are flocking to Signal and Fiverr will run …