Hi! How are you? What's happening? What have you been doing? Highlight of my week was speaking at a Pecha Kucha event on Monday at the Geffrye Museum in Shoreditch.
If you're not familiar with the Pecha Kucha format, you basically have 20 slides, and you must talk for no more than 20 seconds about each slide before it changes to the next. It was chaos, and I LOVED it! I suggest you follow the team in London, but there are events happening all over the world!
Shall we have a little run through this week's social gems? Let's dive into the mash!
Deliciously Stella
So listen, I am the first to put my hand up and admit I love a delicious salad with a little bit too much avocado to be a normal person. And such a serious sprinkling of pumpkin seeds that it would make a bird blush! But you can't scroll through Instagram these days without seeing the same smashed avocado toast or chia bowl staring you right in your "carb-sinning" face!
Healthy cookbook authors like the Hemsley sisters and Ella Mills, aka Deliciously Ella, have been (over)sharing their healthy recipes for anything – from "overnight oats" to "chia seed puddings".
The antidote to this InstaHealth movement, is Deliciously Stella – 28-year-old comedian Bella Younger from west London.
She's been using #eatclean and #gettheglow to tag some seriously unhealthy concoctions… like avocado on toast with Haribo eggs, or Kinder Surprise. A healthy salad uses chicken-flavoured Super Noodles. In one post, she promotes a 'new' flavour of trendy coconut water (pineapple-flavoured Malibu), while in another she raves on about a new contouring technique (using barbecue sauce from McDonald's).
The spoof account has become something of a viral hit, with over 136k Instagram followers!
[quote]I thought the whole clean eating movement was a bit po-faced and a little bit smug,[/quote]
says Bella, who worked in food themed television shows including MasterChef until she became a comedian two years ago.
[quote]A lot of people aren't on the beach all the time, and personally it made me feel bad about myself because I don't have all day to practice my yoga moves and go to brunch and Neal's Yard![/quote]
Researching chefs for one of the TV shows, she "found so many of them were these clean eating bloggers".
[quote]I spent a whole afternoon scrolling through my Instagram and thought: "How can so many people be eating eggs and avocado on toast?" and "How can there be so much beetroot in the world?"[/quote]
Bella has now compiled her funniest posts into a tongue-in-cheek recipe book, which came out earlier this month, after creating an Edinburgh Fringe show based around the Stella character. She has even gone so far as to try one of her sweetie creations for real, but warns against anyone else doing the same.'I have tried the Haribo on avocado toast, and it was disgusting"!
Monkman!
Now, University Challenge has been a true TV-favourite of mine since the very first time I laid eyes on it – the intense joy of getting more than one question right per episode is something close to what I imagine seeing land feels like after a 9,816 mile swim.
The teams of boffins with real character, answering these Herculean-mind level questions are also part of its mesmerising appeal. And so, on Monday night, one guest in particular captured Twitter's attention and imagination.
Eric Monkman, a Canadian student studying for a masters in economics at Cambridge, took the contest very, very seriously. His intensity had people hooked from the very introduction!
It's the head turn that cracks me up #UniversityChallenge https://t.co/GiOpgogo8P

— Steven Cassidy (@iamscassidy) September 19, 2016
A few fell in love with the concentration and firmness of his answers:
The bongos #monkman #UniversityChallenge pic.twitter.com/hiQLCB2Mrz

— Ali Newton (@Alibork) September 19, 2016
Love this guy #monkman #UniversityChallenge pic.twitter.com/YrFsr6g6mk

— Daniel (@monkeyteaparty) September 19, 2016
Does Monkman realise he's wearing a microphone? "DISCWORLD!" "BONGOS!" #UniversityChallenge

— Emily ✨ (@_emilyoram) September 19, 2016
People even demanded a #monkman emoji!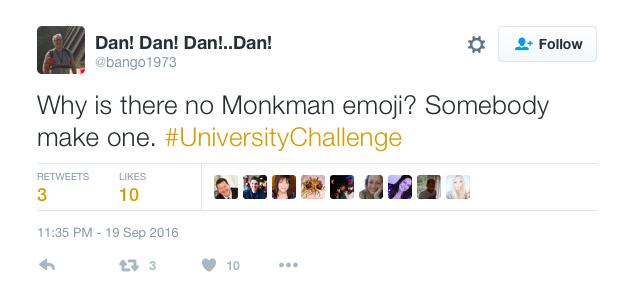 Snapchat & Facebook At The Movies
The greatest combination of fun things out there may soon be upon us! Snapchat is planning to become your go-to destination for movie tickets!
One of the biggest movie ticket distributor in the US, Fandango, has apparently been in talks with Snapchat, as president Paul Yanover confirmed in a recent interview with The New York Times.
[quote]A Fandango interface designed for Snapchat (again, allowing users to buy tickets without toggling between apps or leaving the platform) is on the way. Fandango President said, this is about Fandango appearing in these environments in an organic, natural way — the way people communicate with each other now, the way they actually discover, plan and buy.[/quote]
And not stopping at Snapchat, the company also announced plans to collaborate with Facebook to make the ticketing experience much easier for users. This partnership will allow users to buy tickets directly through a movie's official Facebook page. The move would of course work in favour of the movie makers as well.  Promotions are set to become much more efficient with a booking option right next to a trailer or an ad. Users will also be able to invite their friends to book tickets via a Facebook event for the movie, or through the Messenger app! What a time to be alive!
Stranger Things Tumblr = <3
Just when I thought my time waiting for Stranger Things Season 2 in 2017 would be a meaningless affair, in comes a ST fan who's publishing stylish art posters for the Netflix show, over on Tumblr!
The Comeback Kid account is putting out some great depictions of some of the show's iconic scenes. The posters themselves are designed by a range of different artists, including Glen Brogan, Matt Ferguson and The Sonnyfive, each tapping into 80s sci-fi and horror references found within the show.
With season 2 eagerly anticipated, the creators of the show – the Duffer Brothers – have stayed quiet on most things. They however promised 'justice for Barb'!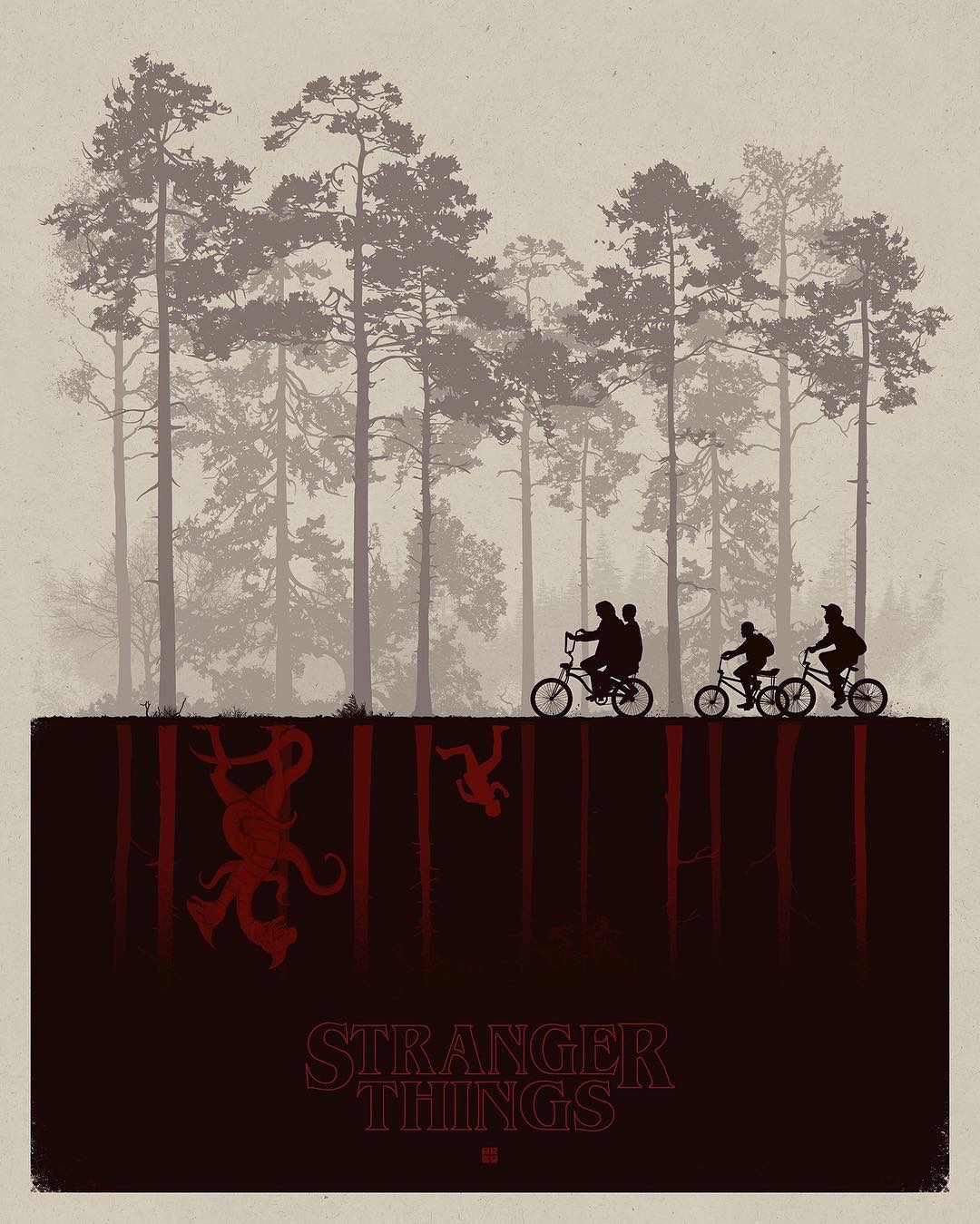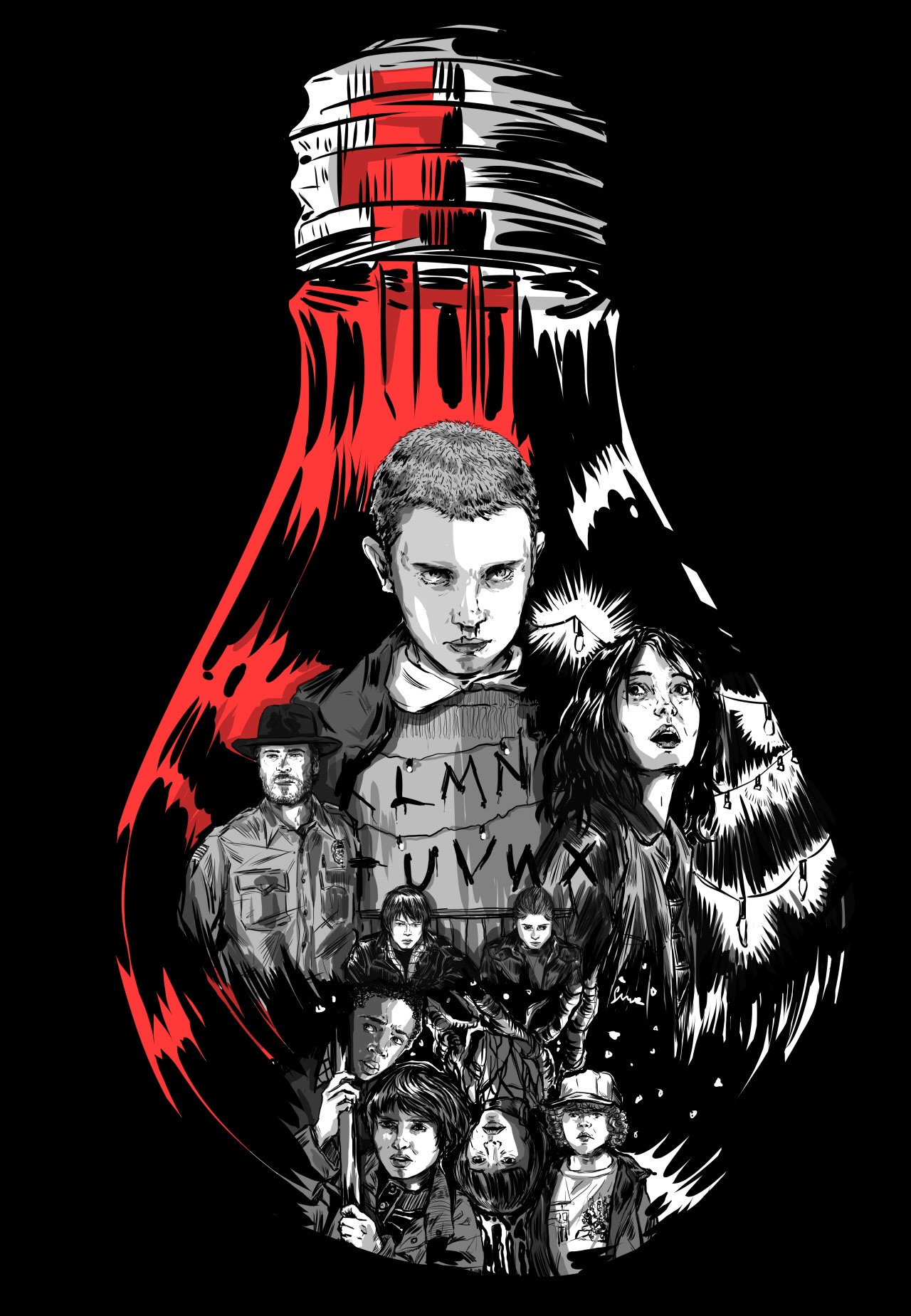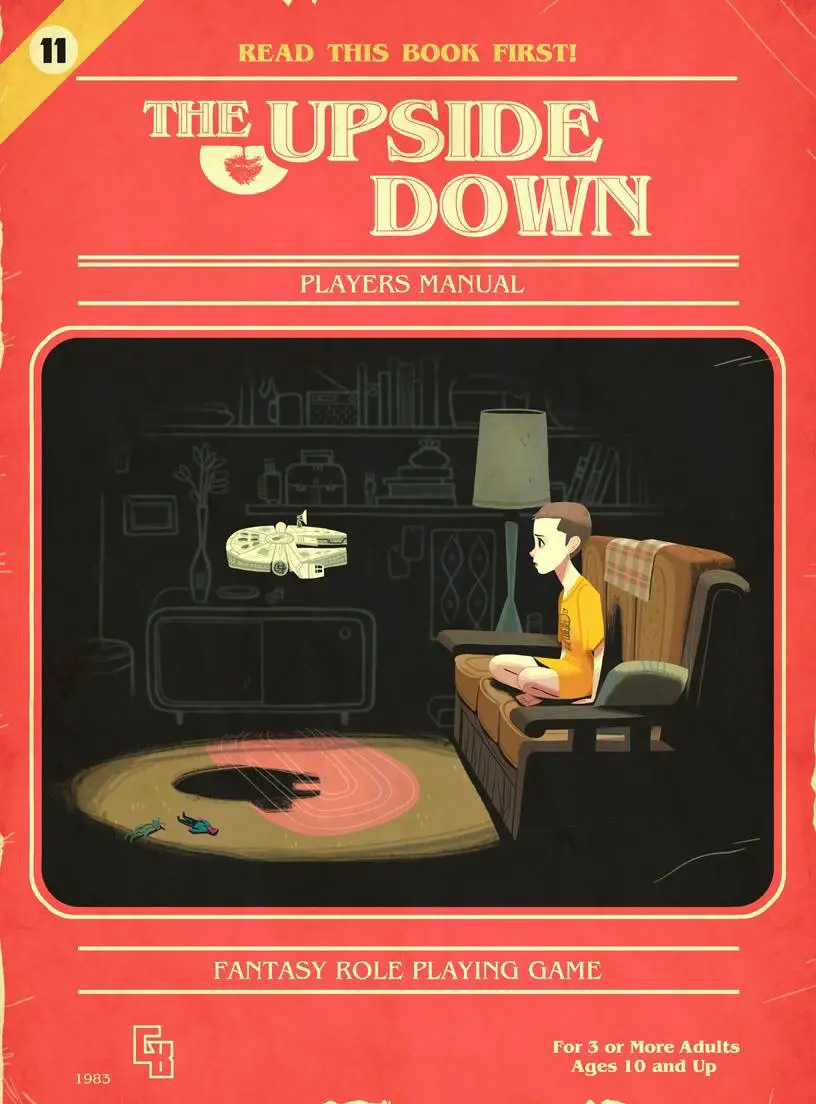 Someone print me the first one ASAP! Right, that's it! Have an amazing weekend!
---
You might also like
---
More from Social Fun
---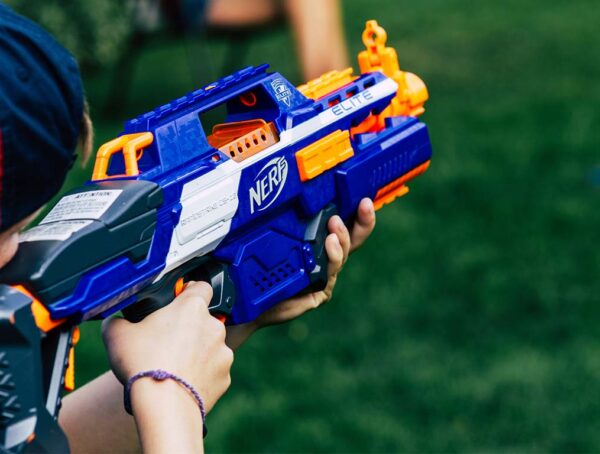 Most people have probably grown out of their Nerf obsession; if you haven't, you could become the new NERF Chief …