Hi! Great to see you! You're looking really well today! Have you been on holiday? Changed your hair? New outfit? Oh, that's right, it's the Friday 'glow'! And what a glow it is, especially if you've been basking in the glorious sunshine we've had here in London. Loving these final days of summer.
Ok, maybe not today…
So listen… I've been thinking about getting a dog. See, I've moved now so I not only commute into London, but power walk a mini marathon to get to and from the station. I reckon the little canine will get a right little workout if I take him/her with me. And if I go to any client meetings, I can just ask if they like dogs or not. Problem would be if they don't, but hey! We'll cross THAT bridge when we come to it. Whilst I ponder, here's the Mash.
Bruce + Freddie = Friends
Ah, Twitter! The social media equivalent of New York. Where anything is possible. And when I say anything, I mean "Bruce Lee-best-friends-with-Freddie Mercury" anything…
If you like our stories, there is an easy way to stay updated:
Follow @wersm
Yep, a Japanese Twitter user who goes by the handle @suekichiii has been hard at work creating a veritable social media series using action figurines of said Bruce and Freddie. Whilst the two characters are not the only action figures cast in the social sketches, the amount of coverage Bruce and Freddie's friendship gets, definitely overshadows the others.
Now, don't jump to conclusions and expect this to be a run of the mill friendship, because it's all based on pranks! Mainly ones that Bruce plays on Freddie…
水槽の水 pic.twitter.com/HcUobgZhfP

— すえきち (@suekichiii) July 6, 2016
VSスパイダーマン pic.twitter.com/l4pgeIglUA

— すえきち (@suekichiii) September 13, 2016
ボーリング pic.twitter.com/c9xqU6Xeuj

— すえきち (@suekichiii) September 7, 2016
Sometimes even the Incredible Hulk makes an appearance…
Kitten Heels…Literally
Now, we're pretty accustomed to cute pets all across Instagram. But now, a squishy-faced cat named… wait for it… Mash, is taking things to a whole new level.
Mash is a true Instagram celebrity over in Japan with over 182,000 followers. So far, the entranced audience could tune in to see Mash sleep, eat, and yawn… pretty standard. But now, they can buy a new range of women's shoes made in collaboration with Japanese fashion brand Randa. The line includes fake-fur pumps to match Mash's beige/orange colour scheme and, of course, a pair featuring a plush version of Mash's head on the heel.
If you like our stories, there is an easy way to stay updated:
Follow @wersm
Each pair has a cat footprint on the sole. The shoes will be available in Randa stores, and online this October. You will however need to find someone to buy them for you, if you're outside Japan. By the way, the Mash-faced pumps are limited edition, only available in certain stores.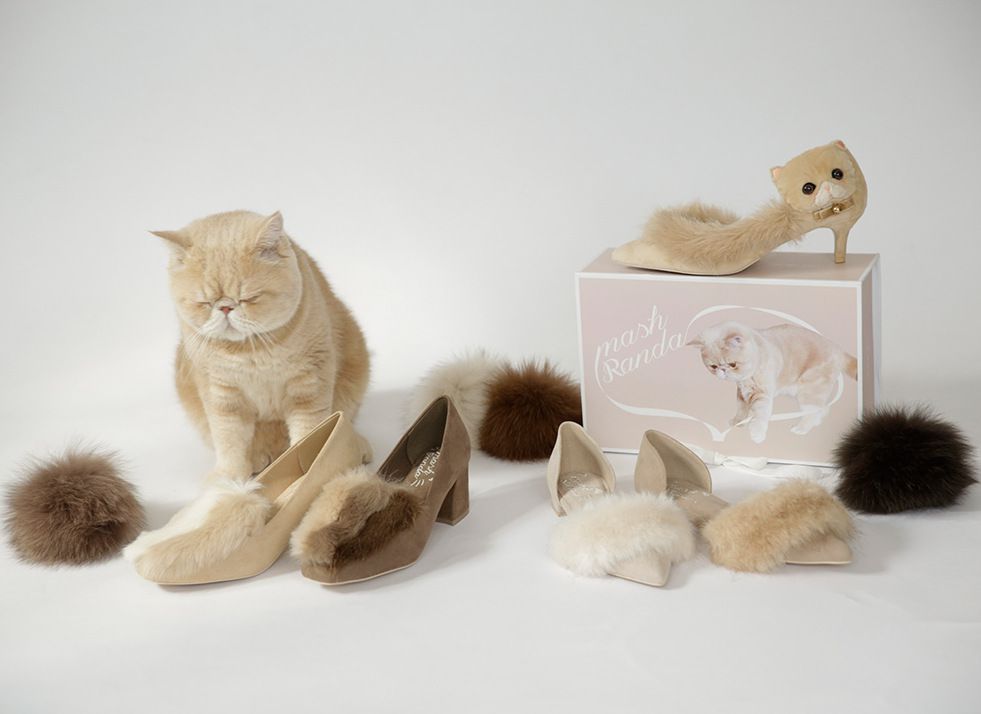 Meme Power
Now, if the name Elliot Tebele doesn't mean anything to you, don't beat yourself up. Elliot setup a veritable online empire but did it all under the moniker, "F*ckJerry".
He started the infamous Instagram account at just 25 years old, and has managed to grow it to 10 million followers in just five years!
[quote]I like to post things that people normally wouldn't say out loud or really think about,[/quote]
Tebele says.
[quote]And then you read it and it's super strangely relatable.[/quote]
The account has attracted some famous followers – from Justin Bieber, to Katy Perry, to the Kardashians – and it all began when Tebele got bored and started posting pictures on his Tumblr blog. A year of Tumblr fun and he decided to migrate it all to Instagram. F*ckJerry is now a bonafide business with 10 full-time employees, including his childhood friend and partner, Ellie Ballas.
If you like our stories, there is an easy way to stay updated:
Follow @wersm
"We kind of all have our role in the company, which I think makes us really efficient," explains Director Ben Kaplan.
[quote]So all content decisions Elliot takes care of and anything that involves being really smart Ellie takes care of. He graduated from Stanford with a major in symbolic systems, which is like the hardest major in the world, and then all the easy stuff I do, so together we each have our role.[/quote]
And if one successful account per family wasn't enough, Tebele's wife Jessica has joined the fun, and runs the insanely popular Instagram account, Beige Cardigan!
Some experts have estimated that top social media influences like Elliot and Jessica are making upward of $75,000 per branded post on Instagram.
Having done posts for Bud Light, Totino's Pizza, FanDuel, and more than 50 others, their very first one was for Burger King. The team were pretty worried about how they audience would react…"I was definitely reading every comment, making sure anyone saying, 'Oh, this is spam,' 'Ads,' 'Sellout,' all that good stuff, but it turned out great. I think the content's strong enough. We make sure that it is as funny as anything else you're going to see in the feed, so there's no reason to hide anything." says Tebele.
His latest venture is a card game called "What do You Meme?", a sort of Cards Against Humanity style photo game funded on Kickstarter. Having launched in June, the campaign has raised close to a quarter of a million dollars, and you can now pre-order the decks straight from the "What Do You Meme?" site.
Snapchat Fashion Week
Snapchat has managed to physically make it onto the New York Fashion Week runway. We all know its filters by now, and Spanish fashion brand Desigual has managed to turn them into reality.
From the ever popular flower crown, to the puppy dog face, the models walking for Desigual did so with real versions of the filters on their faces.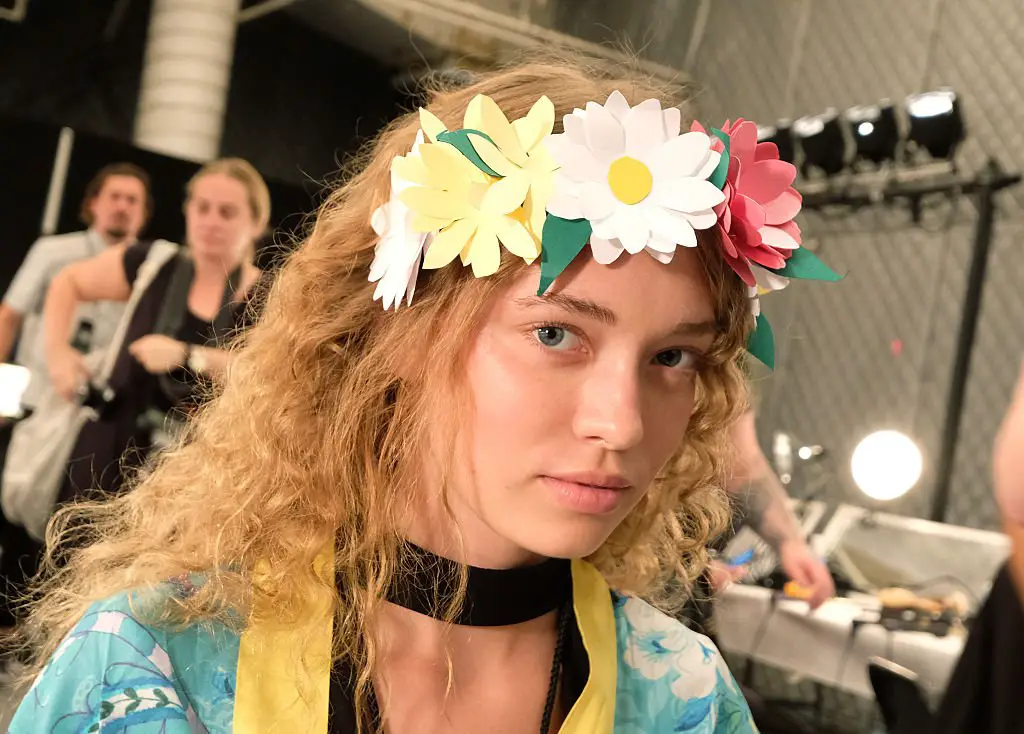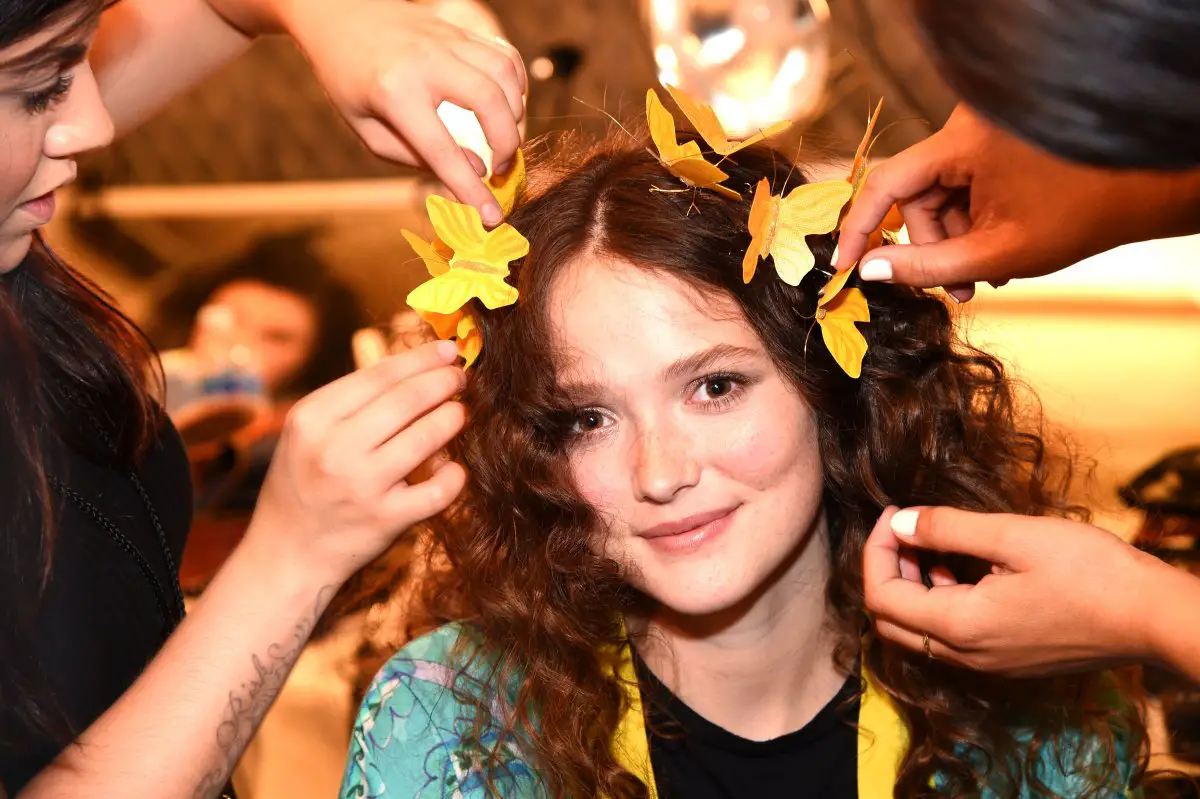 I will bet you anything that a few Halloween ones will make it onto costumes this year…
Right, let's weekend!
---
You might also like
---
More from Social Fun
---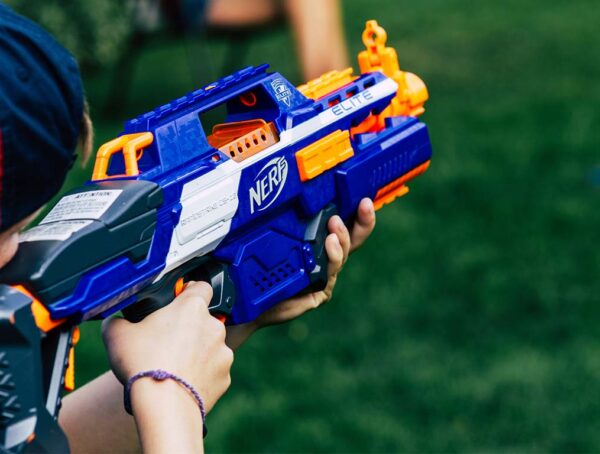 Most people have probably grown out of their Nerf obsession; if you haven't, you could become the new NERF Chief …