Friday 'Funday' is finally here and what a week it's been! September has definitely started with a rush and a hot flush and promises to seriously deliver in terms of summertime quota. Also, I spoke at our Beat The Buzz Nights event on Tuesday at WeWork Southbank in London, and truly had the best time. I think I might do this public speaking thing more often… Or give stand-up comedy a go.
Anyway, enough about me (I really do talk about myself a lot, don't I? But then again, it's the Fun POP mashup, so hush!), let's get down to social media shenanigans.
Artstagram
So, you know all those people who frowned at you for snapping too many photos and uploading them to Instagram? Well now you can tell them you're making art. From London, all the way to Singapore, exhibitions are popping up everywhere, curating photos exclusively from Instagram, and promoting the artists behind the accounts.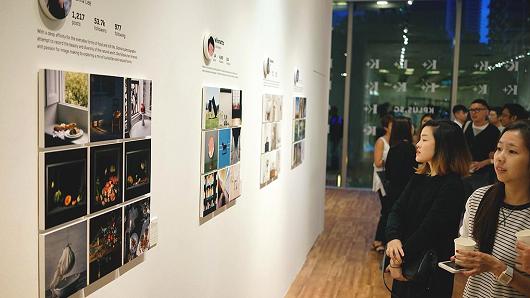 A recent show in Singapore, entitled the "K+ Instagram Exhibition," had 13 Instagram users enlarge their posts, print them on canvas and price them to sell to anyone who wanted to buy them. At the show, Instagram posts were available between $67 per print or $102 framed.
If you like our stories, there is an easy way to stay updated:
Follow @wersm
The best thing about it is that users weren't selected based on the size of their online following. The artists ranged from just 300 followers to more than 115,000. "We wanted to highlight the social aspect that a digital platform like Instagram brings to the art world," said Carolyn Teo, founder of Kinetic Singapore and K+ Curatorial Space, in a CNBC interview.
Inside the gallery, large replicas of each user's actual account were displayed, including avatars, number of followers, number they're following, as well as their profile description. The number of smartphone users worldwide, is expected to surpass $2 billion this year, according to a study by eMarketer. About a quarter of these users are logging onto Instagram at least once a month.
"Anyone can take photos and share them online. It has led some to become a little dismissive of photographers, and works on platforms like Instagram," Teo said.
[quote]We want to challenge such perceptions — that a photograph cannot be art, simply because it's on a 'mass' medium rather than a rarefied one, or that only professional photographers can produce images worthy to be labeled art. Instagram is blurring the boundaries between 'professional' and 'amateur' art and we're excited to see how Instagram users evolve[/quote]
Snapchat Eyes
Now, we know Snapchat is a mighty cool brand, but they're about to take that to a whole new level. The social platform is reportedly working on its first hardware product – a set of augmented reality glasses, similar to Google Glass, or Microsoft's HoloLens.
Snapchat has already been dabbling in AR, superimposing virtual images and objects onto the real world, within its app – think Lenses. But introducing a wearable product that can add digital objects directly into your vision… now that's a whole new kettle of fish.
If you like our stories, there is an easy way to stay updated:
Follow @wersm
Snapchat investors have previously hinted at the potential of the technology. In 2014 Thomas Laffont, managing director of Coatue Management, which invested $50 million in Snapchat, said:
[quote]People haven't thought about use cases on new computing platforms. In one tap you take a photo, one more you can share it. Imagine [the difficulty] trying to post on Instagram from a Google Glass device.[/quote]
In light of this, Snapchat acquired Vergence Labs, a startup that makes a Google Glass-like product, for $15 million (£9.6 million) back in 2014. Before the acquisition, the company had unveiled the Ephiphany Eyewear range of fashionable glasses that could record video and store up to 32GB of footage. So if Snapchat is planning eyewear, it will sure as hell be fashionable.
Evan Spiegel, was even snapped wearing what looked like a pair of these glasses on holiday last summer. According to Business Insider.
There's A Buzz About YouTube
YouTube Red announced this week that it has ordered two series from BuzzFeed Motion Pictures — the L.A. video arm of the popular publisher. One is a scripted comedy from viral comedian Quinta Brunson called "Broke", and the other is a competition reality series featuring The Try Guys, titled "Squad Wars".
Broke, created by, and featuring BuzzFeed producer Brunson, will air on Sept. 28. Squad Wars starts production this autumn and will be released in 2017.
If you like our stories, there is an easy way to stay updated:
Follow @wersm
The 11-episode Broke, tells the story of three friends and recent college grads who are struggling financially, while pursuing their dreams. It was initially announced at BuzzFeed's NewFronts in May. Brunson, who boasts more than 70,000 subscribers on her personal YouTube channel, was signed to BuzzFeed's Development Partners Program, along with The Try Guys back in April. The program commits top homegrown video stars to exclusive contracts.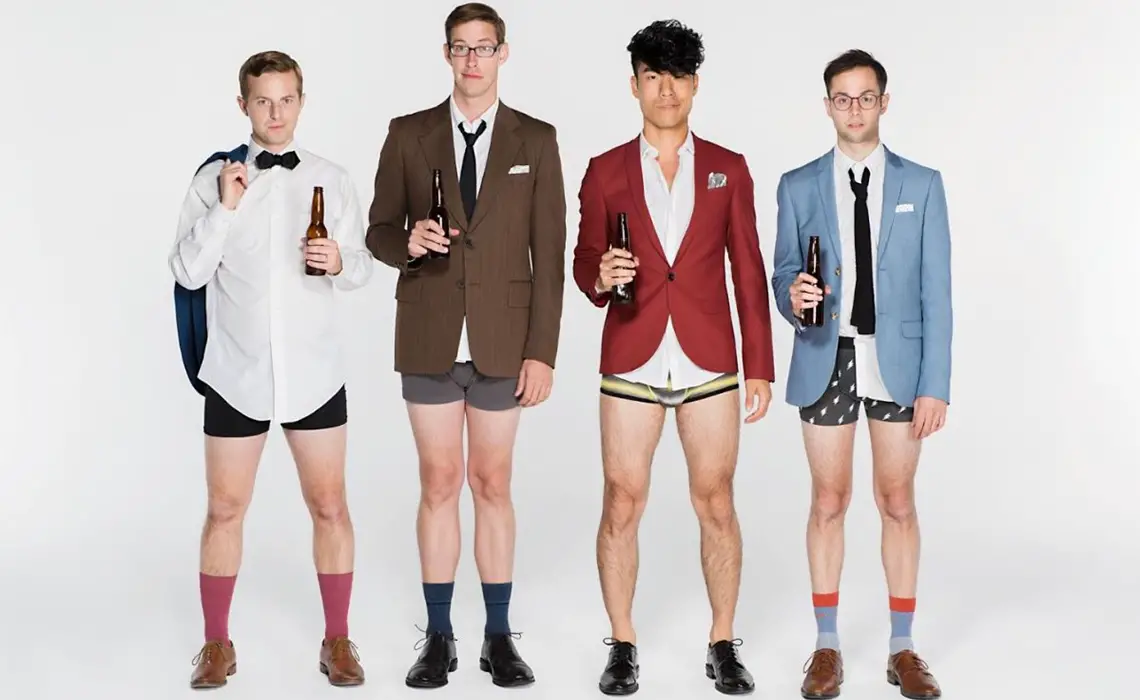 Squad Wars, produced by and starring The Try Guys (Ned Fulmer, Keith Habersberger, Zach Kornfeld, and Eugene Lee Yang), will feature famous squads competing against the Guys in outrageous tests that challenge loyalties and friendships. The Try Guys found fame with YouTube clips where they try their hand at a wide variety of activities… including pregnancy and UFC fighting. Yeah! Fun, right?
YouTube Red is currently only available in the U.S., Australia, New Zealand, and Mexico. It is planning to expand later this year however.
Right, I'm off to a wedding – not mine! I do love a wedding, there MAY be some Instagram stories happening later!
---
You might also like
---
More from Social Fun
---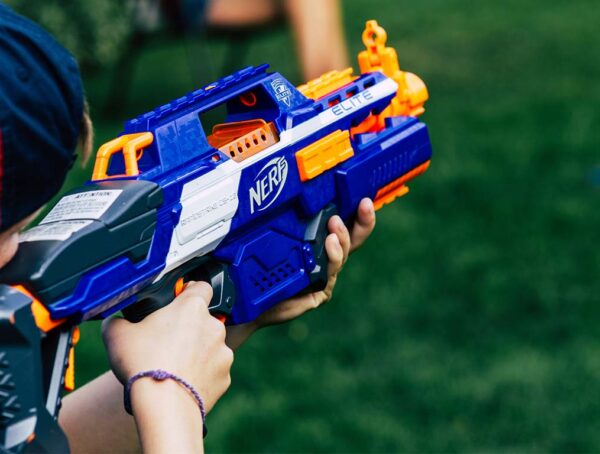 Most people have probably grown out of their Nerf obsession; if you haven't, you could become the new NERF Chief …