Here we are my little lamb chops (nut roasts, Quinoa salads), the end of the working week. Let us all have a swig of coffee and get to the fun stuff.
Are you ready for this week's mashup of the funniest thing happening on social media?
Ghostbusters, Girls and Twitter
So Ghostbusters 3 director Paul Feig took to Twitter to announce the film's release date as the 22nd of July 2016. You will by now of course know that the cast for the new version is all about the ladies! Melissa McCarthy, Kristen Wiig, Kate McKinnon and Leslie Jones will be stepping into the funny, gooey shoes of the legendary Bill Murray, Dan Aykroyd, Harold Ramis and Ernie Hudson to answer the call! Twitter being Twitter…discussed:
I applaud the Ghostbusters news and, personally, think they should remake everything with a talented female cast starting with HBO's Girls.

— Gladstone (@WGladstone) January 28, 2015
The Ghostbusters are women. In other news, it's 2015.

— Robbie Thompson (@rthompson1138) January 27, 2015
Women? There have already been far more controversial ghostbusters. pic.twitter.com/kreK1r7Gm9 — Luke McKinney (@lukemckinney) January 28, 2015
Listen, I just want that ghost out of my house – I will call men, women, pets…just get it done! I would actually forward to a Ghostbusters 4 with a cat cast. GET IT DONE.
A True Twitter Gladiator
Now, I do have a vintage Twitter fun bite I want to share so let me see if I can squeeze it passed my editor…"These aren't the droids you're looking for…" Have I managed? (Note from the editors: Yes, you did.)
A lovely funny man named Pierre spent two whole years replying to every tweet "Gladiator" Russell "The Gladiator (and some others I can't remember)" Crowe posted about his fitness regimen. Russell finally banned him in December last year but he has setup a site where you can see this labour of love in its entirety, here.
Facebook Goes Lite
Facebook now has a Lite version available for Android users. This skinny latte to your syrupy cappuccino of full Facebook goodness will work with more basic Android phones that would otherwise take about 5 years and 3 days to load the 30MB required for the "full fat" app. They haven't launched it globally yet so if you want it, go get it here: Facebook Lite.
Bad Mouth On Vine
Over to Vine and if you are not a fan of tennis and fouls and happen to be a lip reader…look away now! This is a mash of Andy Murray and his fiancee turning the air blue at the Australian Open as Andy went through to the final and will play Djokovic (by the way check these awesome vids of Novak if you are a fan!) this weekend. F…udgesticks.
I will leave you with news of a great new app called  SOUNDS. It allows you to share 15 second bites of music to both Instagram and Snapchat. Users of the two platforms were apparently trying to share music from their devices but since they only had video or photo sharing options, people had to shoot videos covering the camera lens with their fingers or aiming the camera at the album art on their devices. No more, let the music play!
If you like our stories, there is an easy way to stay updated:
Follow @wersm
Weekend now, gimme five!
Related Stories:
You might also like
---
More from Social Fun
---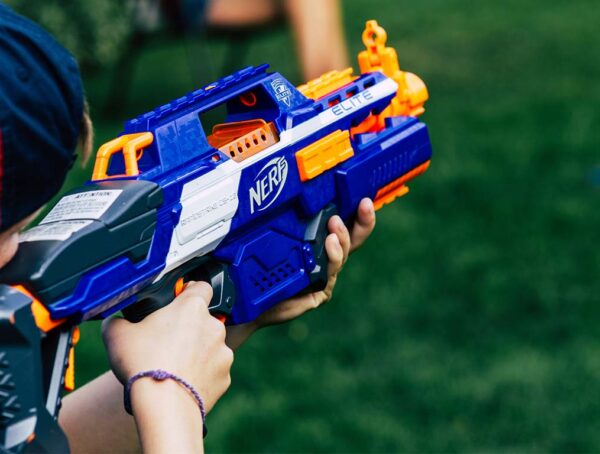 Most people have probably grown out of their Nerf obsession; if you haven't, you could become the new NERF Chief …