Hi guys! How's your week been? Yes, "scorchio" is definitely the word for it! So, we can all agree that global warming is most certainly NOT happening… (insert rolling eye emoji here). Anyway, as you read this I am flying over to Zurich to spend the weekend with a friend. Expected temperatures? 32 degrees. I have packed a swimsuit and will be jumping in some sort of lake at some time during my Swiss adventure! If you want photographic evidence or an Instagram story of the whole thing – follow me @popppps. I do good Instagram.
Anyway, enough about me, let's look to this weeks LOLs across social media. Frozen mash to cool down, anyone?
Trump At The Movies
Well what do you know, Twitter is back on Trump's case! Let's face it, Trump's story and his campaign have pretty much ranged from Adam Sandler comedy to Texas Chainsaw Massacre horror. So when #TrumpExplainsMoviePlots surfaced over the weekend, everyone thought it was a mighty fine idea. The hashtag makes fun of Trump's candidacy and rhetoric by imagining what it would be like to have The Donald explain plots of popular movies in his… unique style.
If you like our stories, there is an easy way to stay updated:
Follow @wersm
"How many billions will wasteful gov spend to rescue Incompetent Matt Damon this time? He always loses & needs bailout," Twitter user @ZZoMBiE13 wrote, referring to the viral Quora post that calculated how much fictional governments spent on fictional Matt Damon rescue missions.
@ItsMegNotMegan, took on Harry Potter: "Voldemort, great guy. Ridding the magic world of immigrants. Crooked Harry can't be trusted #MakeHogwartsGreatAgain #TrumpExplainsMoviePlots."
Here are a few others:
Big shark. Biggest shark you ever saw. I saw it, folks. Huge. Police chief. Great guy, friend of mine. He KILLED it #TrumpExplainsMoviePlots

— Scott Dooley (@scottdools) August 18, 2016
Buncha 2's with a few 9's try to act like men and lose. Weak. I could easily beat them. #TrumpExplainsMoviePlots pic.twitter.com/QnlXf99lfF

— The Volatile Mermaid (@OhNoSheTwitnt) August 18, 2016
A great ship – The best ship! Illegal Immigrants steer it into an iceberg by Irish dancing #TrumpExplainsMoviePlots pic.twitter.com/duGyRLoZdp

— Gav (@miracleofsound) August 18, 2016
Misunderstood real estate owners suffer ungrateful tenants. I can relate, let me tell you. #TrumpExplainsMoviePlots pic.twitter.com/S867Ibco6L

— Wajahat Ali (@WajahatAli) August 18, 2016
There's this fish who gets lost and his father… by the way we're doing very well with fish. Fish love me.#TrumpExplainsMoviePlots

— Sean Kent (@seankent) August 18, 2016
Illegal Alien tries to abuse our telecommunications system #TrumpExplainsMoviePlots pic.twitter.com/FH8qr7ADre

— craig onetweetwonder (@craigflynn1) August 17, 2016
Scar – strong leader, respected. Jungle going great. Now? A mess! #TrumpExplainsMoviePlots

— B.J. Novak (@bjnovak) August 18, 2016
Dustin From Stranger Things Is Great At Instagram
Yes, it's time for me to talk about Stranger Things… again! No, this time it's not about the music (amazing) or the plot (genius), but instead about the best character in the Netflix series – Dustin! At 13, Gaten Matarazzo, who plays Dustin Henderson on Stranger Things, is coping pretty well with his newfound fame. Gaten found himself a real role model for those living with a genetic condition called "cleidocranial dysplasia" – affecting the development of both bones and teeth.
If you like our stories, there is an easy way to stay updated:
Follow @wersm
When stopped by fans for a photo, Matarazzo asks them to pose for a selfie with him, which he then posts on Instagram. Because "they mean as much to me as I mean to them." He only started a few days ago, but there's at least half a dozen selfies with fans, and his co-star Finn Wolfhard (Mike Wheeler) makes a guest appearance in a couple of them!
https://www.instagram.com/p/BJeM-nUD9j-
And he's quite the dancer too
Follow Gaten aka Dustin here.
Matthew McConaughey Has A YouTube Channel… And Nobody Is Watching
So…we all know (and some of us even love) old Matthew McConaughey – star of True Detective, Dallas Buyers Club, How To Lose A Guy In 10 Days, Mud, and many more. And if Matthew was to set up a YouTube channel, it would not go unnoticed. Right? Wrong! Matthew has been posting videos on YouTube for a year now, and he's only managed to get just over 77,000 subscribers!
If you like our stories, there is an easy way to stay updated:
Follow @wersm
The channel is verified and has a total of six videos, four of which are of the actor encouraging viewers to take part in a charity actions. The most-viewed, at about 1.4 million views, is a #GivingTuesday post where you could win a meeting with him!
So, if you're not getting likes of followers… remember that Oscar-winner Matthew McConaughey only managed 77,000 odd subscribers. There is always hope!
Trump Takes A Tumblr
Time to end on a Trump note with a bit of 30 Rock mixed in! It's been over three years since the last episode of 30 Rock aired on NBC — and I still miss Alec Baldwin like crazy! Ok, Liz Lemon too. And Kenneth.
If you like our stories, there is an easy way to stay updated:
Follow @wersm
But fear not, because the relevant comedy lives through a downright hilarious Tumblr called "Donald Maroney'. The mashup page combines the Republican nominee Donald Trump with 30 Rock's Jenna Maroney — and they really do sound very much alike! Combining Jenna's words with Trump photos from the campaign trail, you end up with some serious fun.
Here are some of the best: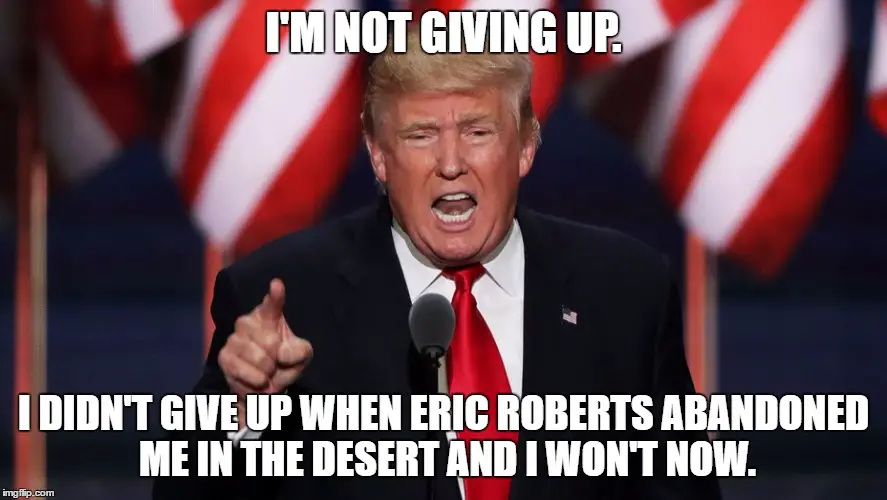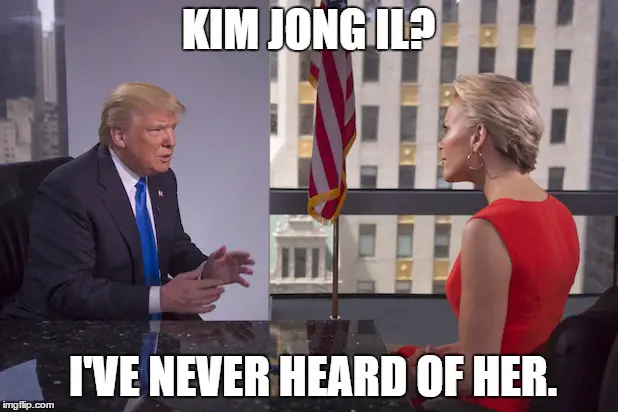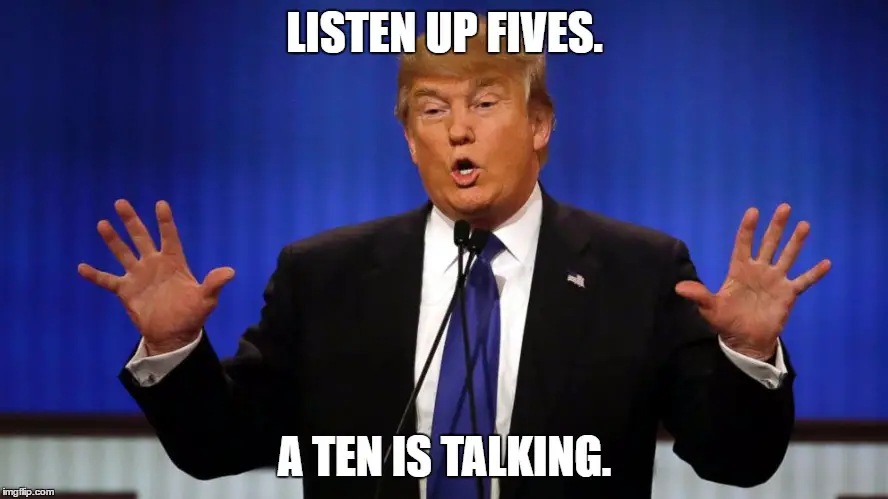 See more here.
Right, I'm off to enjoy some serious fondue, some extra cheese, and maybe even some Milka! #SwissSimona
---
You might also like
---
More from Social Fun
---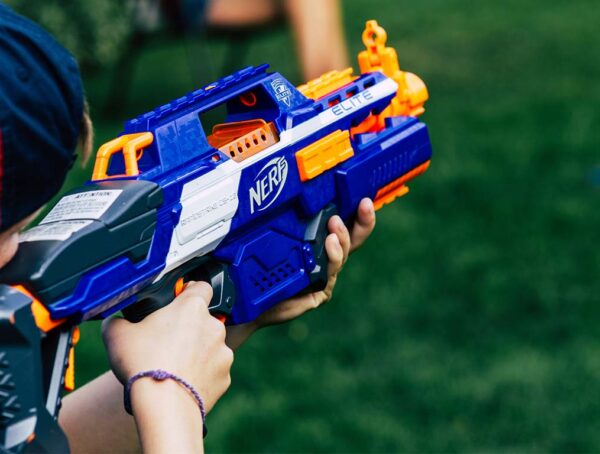 Most people have probably grown out of their Nerf obsession; if you haven't, you could become the new NERF Chief …