Welcome to your weekly dose of social media fun! Think of this as your pre-weekend warm up where you get to forget about work, and focus on the good times. Who's been watching the Olympics this week? The track cycling was truly amazing as was the gymnastics – particularly for the UK, let's face it. I also really enjoyed the swimming – particularly after seeing the amazing Under Armour ad featuring Michael Phelps. If you haven't seen it, watch it IMMEDIATELY!
https://www.youtube.com/watch?v=Xh9jAD1ofm4
Right, everybody do the Mash!
Roses Are Red
No, I have not lost my mind, and I do know it's not time for Valentine's Day yet! This is all about one of those priceless Twitter trends that involves turning serious posts and headlines into humour – my favourite use of Twitter by far! By adding a 'roses are red' intro ahead of headlines or quotes from TV shows, users across the network have been creating some true gems.
If you like our stories, there is an easy way to stay up to date:
Follow @wersm
We have poetry including Donald Trump quotes, guests on The Jeremy Kyle Show, and heaps of newspaper headlines. Starting the trend was @tom_harlock, who wrote: 'roses are red, violets are blue' leading into Zayn Malik's infamous tweet about his one-time friend Naughty Boy: ' you fat joke stop pretending we're friends no one knows you.'
Here are some of the best for you!
roses are red
violets are blue https://t.co/0LBQJtapVz

— tom (@tom_harlock) August 16, 2016
Roses are red

The best colour by far pic.twitter.com/5vNWxzDI8R

— David Schneider (@davidschneider) August 15, 2016
Roses are red,
They grow round my cottage, pic.twitter.com/R5Is8CsI8O

— Mark Wallace (@wallaceme) August 17, 2016
Roses are red
Yellow is corn pic.twitter.com/fmFXh3ASK8

— GU Simpsons Society (@gu_simpssoc) August 17, 2016
Roses are red
Donald Trump is a joke https://t.co/1DDBmnelb8

— joakim noah finger guns (@noahcialism) August 8, 2016
Roses are red
Cake is delicious pic.twitter.com/aS8yWE1V6f

— rob (@robmanuel) August 15, 2016
Instalympics
So, amateur bakers around the world have been celebrating the Olympics with a series of baked goods and culinary concoctions over on Instagram. From coloured doughnuts in the shape of the Olympic rings, to a swimming pool cake, hundreds of users have made up for their lack of sporting ability with deserts honouring the athletes fighting for medals in Brazil.
https://www.instagram.com/p/BI8rIfmhWj3
https://www.instagram.com/p/BIyjVoIh5_T
https://www.instagram.com/p/BIwB2tljfU9
If you like our stories, there is an easy way to stay up to date:
Follow @wersm
And if cooking is not your thing, creative director @cheloveco has decided to just put athletes straight onto the food. Yep, it's exactly like it sounds:
https://www.instagram.com/p/BJBRCJUDAMB
https://www.instagram.com/p/BI8BAkoDDvl
https://www.instagram.com/p/BI5ti2eDwLO
https://www.instagram.com/p/BI-uH_8D9D5
Free Amazon Via YouTube
What's this? Well, if you don't have an Amazon Prime subscription, and were dying to know what the chaps at Amazon Prime have been creating, you're in luck. The company has made ten pilot episodes of some of its best dramas and comedies, free to watch on YouTube and Facebook for the first time ever. The lineup includes Amazon's most-streamed show, The Man in the High Castle, as well as Mozart in the Jungle, and Transparent, both of which have won multiple Golden Globes.
If you like our stories, there is an easy way to stay updated:
Follow @wersm
This is an attempt by Amazon to make its video content a bigger incentive for people to sign up for Prime. Amazon wants to keep on growing as it's increased its subscriber pool by 50% compared to 2015. It's now working on exclusive Jack Ryan and Woody Allen series, and of course partnering with former Top Gear hosts Jeremy Clarkson, James May, and Richard Hammond for a new car show.
By the way, these will only be available if you have a US IP address!
Snapchat 360
Snapchat has unveiled a brand spanking new ad format – the 360! Sony Pictures rushed to be the very first brand to try it out, promoting their new horror movie "Don't Breathe". They wanted a fully immersive digital experience for their cinema-going audience.
The 10-second Snapchat video ad allows viewers to 'swipe up' and gain access to the 360-degree version of the trailer inside the app. The format will be available in the US to begin with, then the UK and Australia.
If you like our stories, there is an easy way to stay up to date:
Follow @wersm
The 360-degree video was created by AvatarLabs over in Los Angeles. Unlike standard 360-degree videos, the agency designed the production to allow characters to move forward as opposed to just standing in one place. Aaron Wahle, Senior Vice-President of International Digital Marketing at Sony Pictures Entertainment, said
[quote]Audiences increasingly expect more from us and, as a result, digital marketing departments now have more access to provide higher quality content to satisfy this thirst for engaging content through the mobile phone"[/quote]
Remember of course, Twentieth Century Fox was the first company to use Snapchat's Sponsored Lenses for their Peanuts movie, and also sold X-men tickets through the app.
Right, I'm off to move house now, and then have a very chilled glass of wine! Cheers to the weekend!
---
You might also like
---
More from Social Fun
---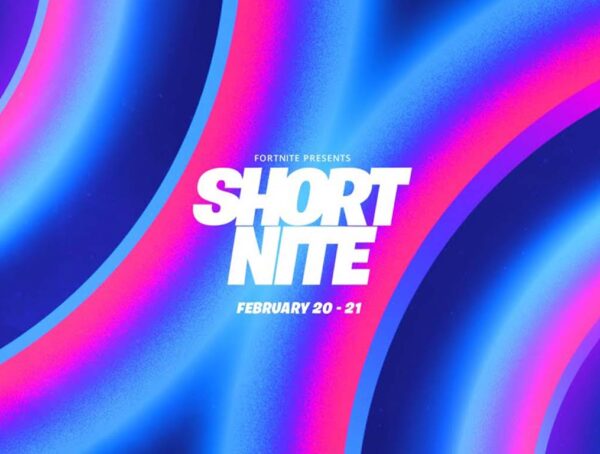 Fortnite has announced the Short Nite Film Festival with screenings for 24 hours on Party Royale's Big Screen.