Oh heavens, I've been doing the Mash for 87 weeks now! That's 1.6 years, which also happens to be the exact interval at which Mars moves to its closest position relative to Earth. Yep, the stars are aligning on this one.
In other news, the Southern Rail strike went ahead, and I have been working from home all week. I have managed to get more done than in a "normal" travelling week. However, I also drank more coffee, which is probably what made me do more things. The Olympics are also in full swing, and the top medal winners so far are the US, China and Hungary. The UK is 11th.
Now, if you'd like to fasten your seat belts, we'll go for the social ride of your… week.
Green With… Envy?
So, I know I have been banging on about Stranger Things (more on that later) but even the Olympics have their own unexplained phenomena! On Tuesday, the colour of the Olympic Diving Pool went from clear blue to a bright shade of green! And nobody seems to know why! The Times' chief sports reporter Martyn Ziegler, said no explanation was offered by officials.
Rio 2016 spokesman unable to provide explanation for #greenpool – says tests showed "no risk to health + we are investigating the cause"

— Martyn Ziegler (@martynziegler) August 9, 2016
Without an answer, Twitter decided to weigh in on the whole thing with theories ranging from plausible to gross, with some convinced it's all an elaborate prank.
If you like our stories, there is an easy way to stay updated:
Follow @wersm
Ermmm…what happened?! pic.twitter.com/pdta7EpP2k

— Tom Daley (@TomDaley1994) August 9, 2016
#Rio2016 diving pool water is green. Algae usually tends to do that. That is water that's supposed to be "Filtered".

— Not Tim Burton (@Not_Tim_Burton) August 9, 2016
#RioOlympics2016 diving pool problem. Basic color theory. Blue+yellow=green. Tell athletes to stop peeing in the pool

— Karen Preddy (@preddyk2) August 9, 2016
My theory on the green diving pool: Ryan Lochte dropped food coloring in it for funzies. #Rio2016

— Gretchen (@GretchenIsFunny) August 10, 2016
Just FYI, I used to install and maintain PONDS for a living. This is NOT algae. This is DYE. Its a PRANK. https://t.co/vxt18cPCuU

— Kerry Smyth.TV (@SmythRadio) August 10, 2016
We are a little off St Paddy's day, so given that the Brazilian flag is a "little bit" green, I'd say the dye theory is the winner.
Strangergram
Yes. I confess, I am a little bit obsessed with the series Stranger Things (What? Really…?). Everything from the plot, the characters, the synth music – it's some of the best TV I've watched in ages. Now, that could be because the quality of TV programming is very rapidly declining, but it is a great piece of entertainment nonetheless.
If you like our stories, there is an easy way to stay updated:
Follow @wersm
This week, over on Twitter and Instagram, the Stranger Things account made available a GIF builder that let's you write your own "wall" messages. With over 150k followers on @strangerthingstv and just over 147k on Twitter, Stranger Things is posting some pretty cool stuff. So make sure you follow. They had a cat version of the cast, up for #InternationalCatDay. Yes, yes they did!
But back to the wall, here's the Mash message for you all!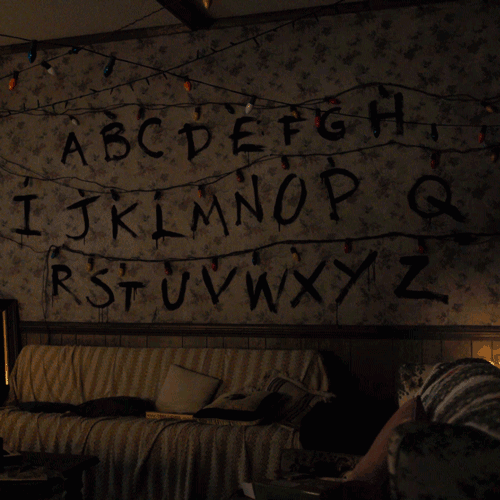 Cat vs Dog People
So, it was International Cat Day on Monday, and Facebook decided to investigate the social characteristics of cat lovers vs dog lovers.
[quote]Stereotypically, dogs are more social and easy-going, while cats are reserved, independent, and unpredictable. Are any of these characteristics reflected in the people who adore them?[/quote]
explains the blog post about the research. To get the results, Facebook looked at data from a sample of 160,000 people in the US who shared photos of cats or dogs (or both) on the platform.
If you like our stories, there is an easy way to stay updated:
Follow @wersm
Now, in case you don't have time to read the whole thing, let me summarise these findings for you:
– Dog people have more friends
– Cat people are more likely to be single
– Cat people have a wider range of emotions whereas dog people are usually just happy or excited!
– Dog people like love stories and things about… dogs. Cat people love fantasy, sci-fi, and anime!
Here's the breakdown on Books, TV Shows and Movies: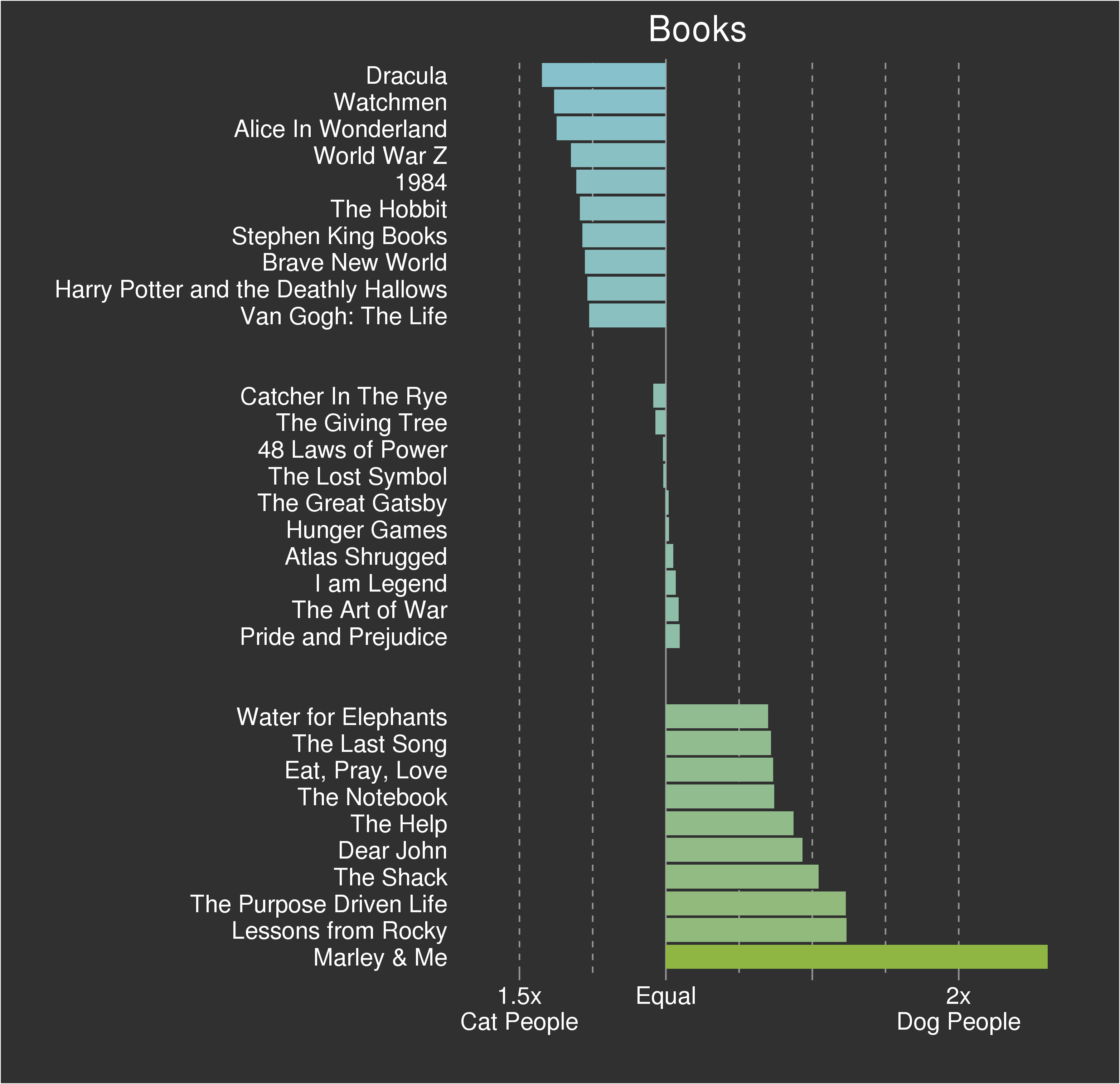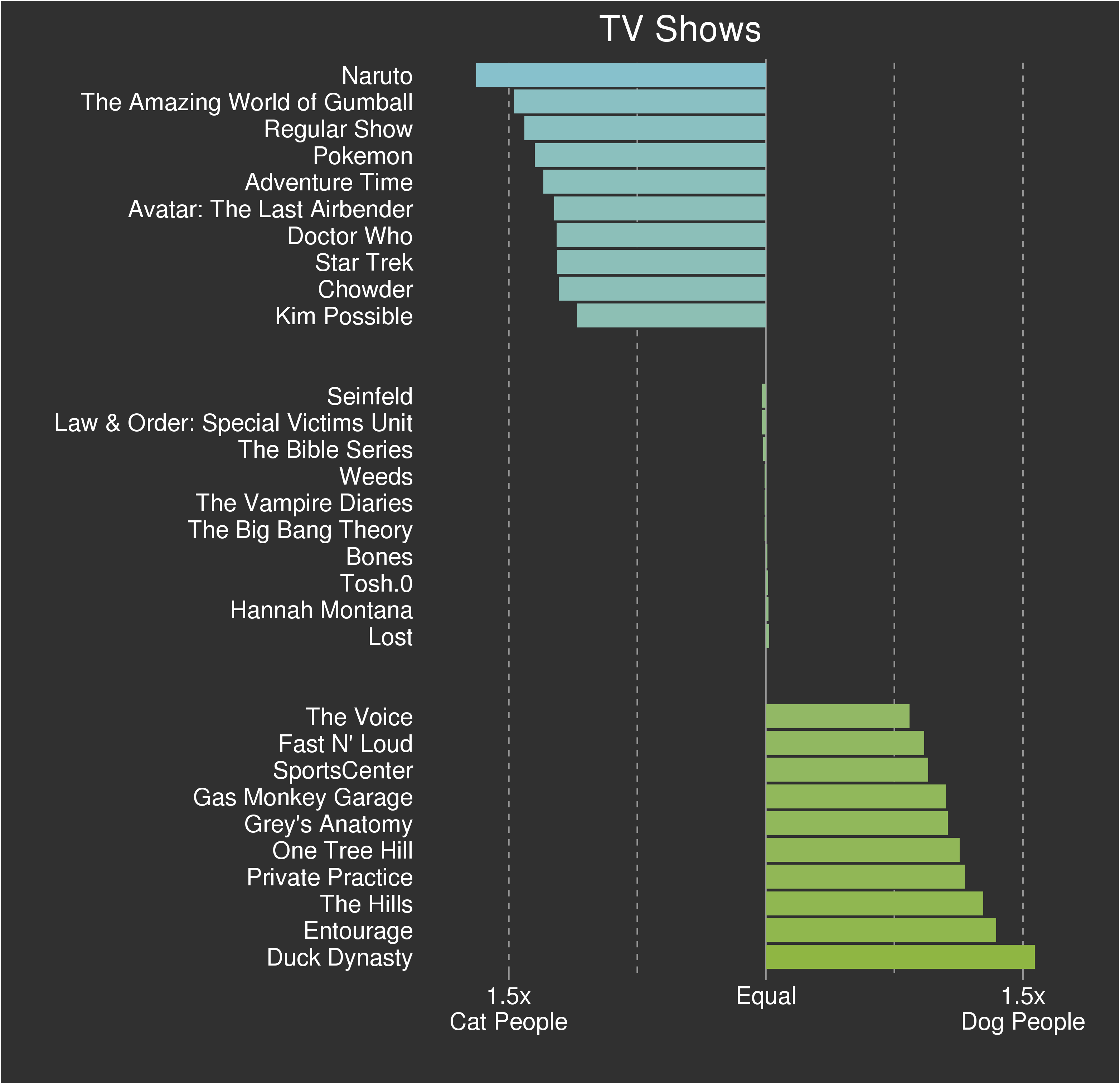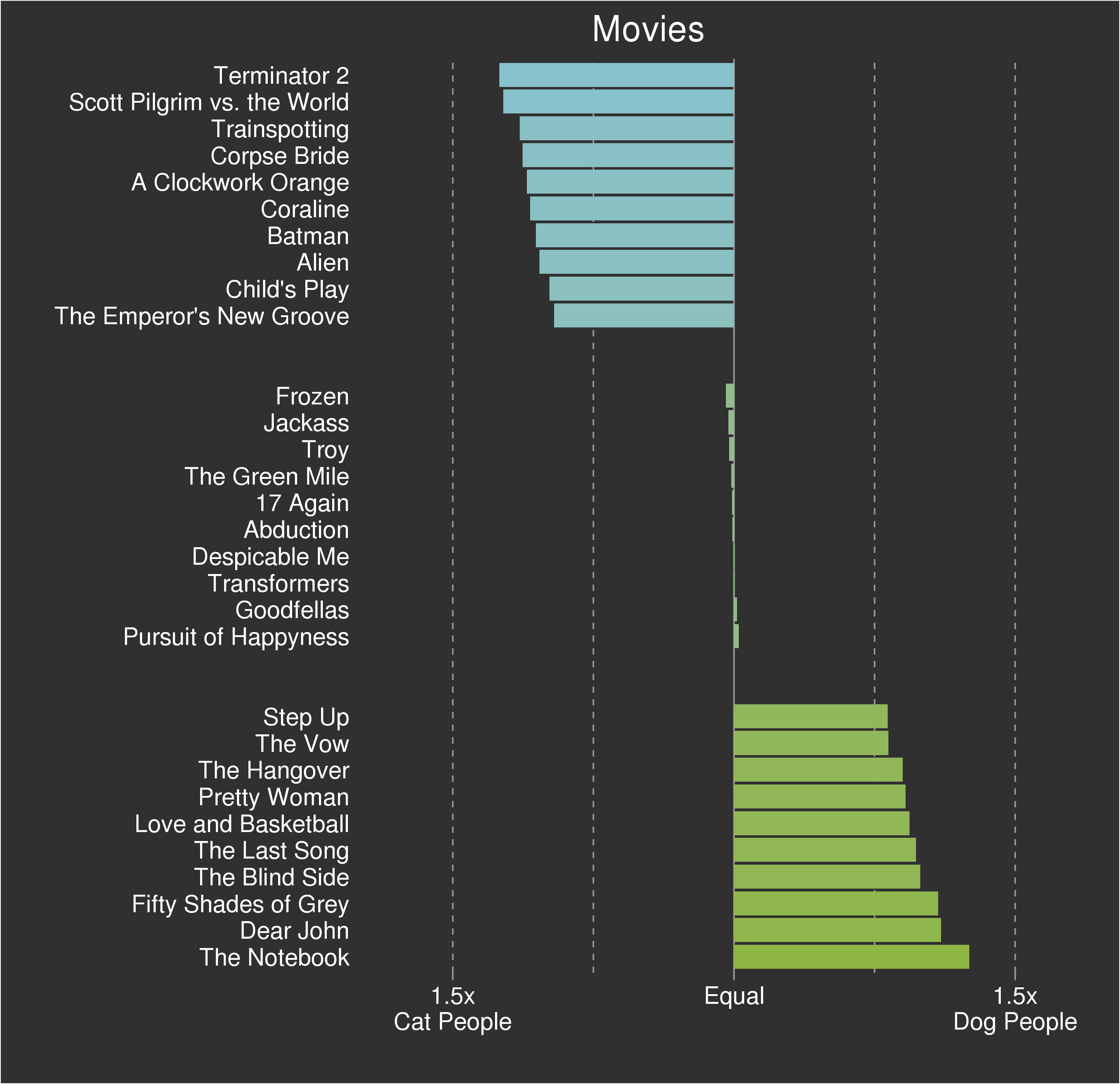 Party While You Sleep
This is honestly the best invention since Instagram Stories, I mean Snapchat! If you want to dazzle friends and audiences with your intensely fun lifestyle,  but would rather actually go to sleep early on a Friday, let me introduce you to Late Night Snap Hacks! You can load a Snapchat Story that looks like you're painting the town red when you are in fact in your pyjamas watching "Marley & Me" (or Stranger Things if you are a cat person…)
With 10 different scenarios to choose from, including a concert, a house party, a night club AND a food market, the only thing you have to do is snap wherever you want your friends to think you are.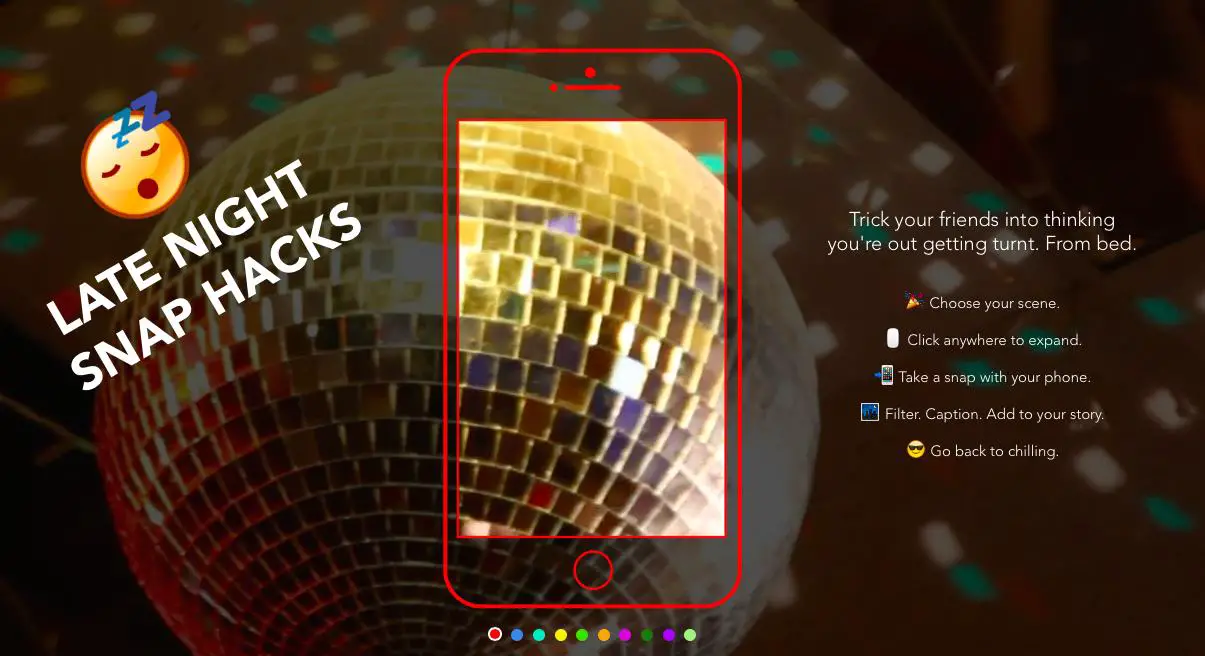 Some of it is a bit on the "pixely" side – that has to be said. But it's nothing a few stickers on neon hearts won't solve!
If you like our stories, there is an easy way to stay updated:
Follow @wersm
Right, I'm out of here – time for a weekend of birthday drinks and fireworks…or is it…?
---
You might also like
---
More from Social Fun
---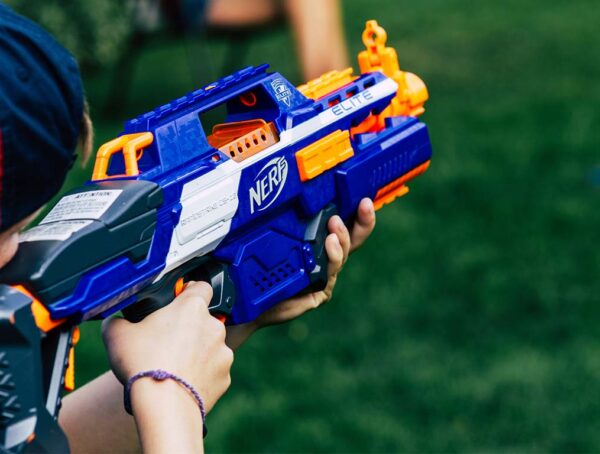 Most people have probably grown out of their Nerf obsession; if you haven't, you could become the new NERF Chief …