Happy pre-Olympics Friday everyone! Yes, the 2016 Rio Olympics are beginning tomorrow! Hopefully nobody will get horribly ill during the water sports challenges, and no more animals die. I'm serious! It's a horrid start to the whole affair, especially considering the economic trials and tribulations of the people of Brazil.
It's no doubt that we will be seeing a lot of one thing a lot of during these Olympics. Instagram Stories. Hopefully by the end, we can announce who the winner of the 24 Hr Video triathlon is.
Let's win this Mash race!
One Pound Meals
Now, if anyone reading this lives or works in London, you will be aware that the city is not exactly synonymous with the word "cheap". So, an Instagram user  from Camden has decided to give all those subjected to London prices a bit of a helping hand. Miguel Barclay is a 35 year old chef, and he's managed to gain an impressive Instagram audience of over 75k followers. How? Through his short, to-the-point (and delicious) video-recipes featuring meals costing no more than £1 per portion.
@onepoundmeals includes scores of mouthwatering dishes, including chicken and leek pie, goats cheese and red onion wellington, homemade gnocchi, and wonton soup! In an interview with the Evening Standard this week, the chef reveals he started making £1 meals at home, after becoming fascinated with culinary minimalism, and stripping dishes down to their core ingredients.
If you like our stories, there is an easy way to stay updated:
Follow @wersm
[quote]Originally I was only concerned with the effects of superfluous ingredients on flavour – for example why do some people put garlic in a chilli con carne? But I then started to become aware of how the prices of my dishes were rapidly decreasing as I started discarding unnecessary ingredients. I became obsessed with that aspect, took it to the next level, and One Pound Meals was created.[/quote]
There's definitely a market for it, and it won't be long until we see a cookbook… I wonder if he'll do dish of the day as an Instagram Story!
Here are some of my favourite recipes from the account:
https://www.instagram.com/p/BH7eIu5DWRt
https://www.instagram.com/p/BHz5NCqj0Hr
and finally pizza for 54p!
https://www.instagram.com/p/BFjHFXqLx91

#TrumpOlympics
Ah The Donald, the gift that keeps on #giving. With the Rio Olympics fast-approaching, Twitter decided it was time it include some Trump-themed disciplines into proceedings, knowing of course that at the #TrumpOlympics, Trump must always win. The whole idea is that the tycoon can only compete in a sport if he's 100% guaranteed to win.
If you like our stories, there is an easy way to stay updated:
Follow @wersm
"It's time for the #TrumpOlympics! Where no matter who wins or loses, everyone definitely 100% loses!" tweeted Huffington Post Comedy, who initiated and moderated the Twitter games.
Here are some of the best from across Twitter:
#TrumpOlympics "Poll Faulting"https://t.co/ynf2hJcMz3

— Tea Pain (@TeaPainUSA) August 2, 2016
Air Kissing #TrumpOlympics pic.twitter.com/27iIDvxyZf

— The Daily Edge (@TheDailyEdge) August 2, 2016
Synchronized Speaking #TrumpOlympics pic.twitter.com/PeSzgag89L

— Brett Osinoff (@BrettOsinoff) August 2, 2016
Snapchat Gets Sticky
With Instagram hot on its 24-hour tail, Snapchat orchestrated a launch of its own, on Wednesday this week. This newest geography-based feature, GeoStickers, gives users much more freedom to mark their travel photos with geo-location specific stickers.
If you like our stories, there is an easy way to stay updated:
Follow @wersm
In the blog post announcing the new feature, Snapchat focuses on 10 major cities across the globe, including our very own London, Paris and beloved NYC. San Paulo in Brazil also made the cut, in prep for the 2016 Summer Olympics.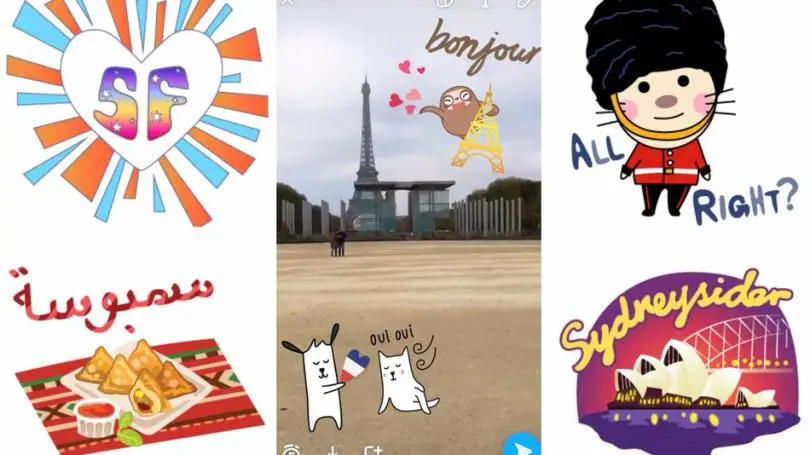 How to: take a photo or video as usual, tap the sticker icon and swipe away until you find them. TechCrunch says San Francisco alone has 15 geo stickers with more designs likely on the way. According to Bloomberg, Snapchat users watch more than 10 billion videos on the platform each day , making them the uncontested leader, way ahead of Facebook and YouTube. Let's see how Instagram Stories dents those numbers…
Say "Cleeeeeese"!
No, this is not some rubbish variation of the old "Say Cheese", when posing for photos. It is instead, news that veteran comedian John Cleese has launched his official YouTube channel… at age 76.
And he's already amassed some 18k followers with just six videos under his belt. "Waste your time on fresh, new Cleese content," he tells us in the first video. "Well, relatively fresh anyway."
He continues: "I'm delighted to welcome you to this, so I can benefit from the advertising revenue that comes through this latest scam."
If you like our stories, there is an easy way to stay updated:
Follow @wersm
His channel may not end up having as many subscribers as Zoella (I really hope he does) but I would say Cleese is definitely worth a follow.
And with that, I'm off to have some cheese, maybe some wine, hopefully get home before the Southern Rail strike that's looming next week! You will indubitably hear ALL about it next Friday.
---
You might also like
---
More from Social Fun
---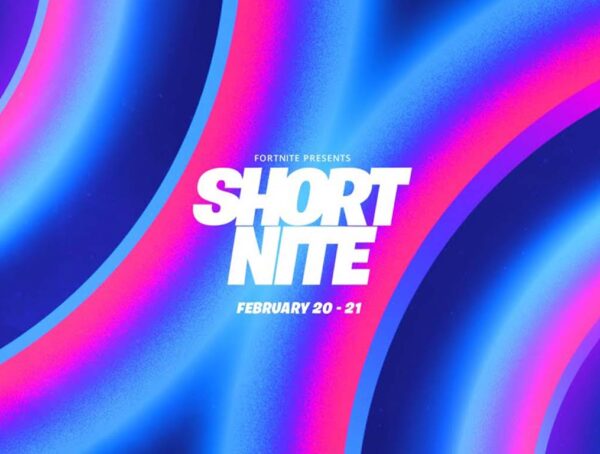 Fortnite has announced the Short Nite Film Festival with screenings for 24 hours on Party Royale's Big Screen.