Good afternoon, one and all! As you read this, I am all the way over in Chicago enjoying a nice lunch in the sun! It's been a great few days and my Instagram has all the photo evidence of it. Follow me on @popppps and see for yourselves. It's all true!
Now get comfortable, and let's get this countdown to the weekend started!
Figel Narage
Continuing the nonsense that is the UK political scene at present, we had yet another high profile "quitter" on our hands… Nigel Farage quit a leader of UKIP (again) on Monday, and within mere minutes, Twitter was flooded with mock tributes and memes.
Announcing his resignation at a press conference in London, Farage said: "During the referendum campaign I said I want my country back. What I am saying today is I want my life back." He also assured us that we would now get to see the 'real' Nigel, adding yet another layer to the mocktail…
Farage was famously re-appointed UKIP leader just days after resigning post General Election last year, but insisted that "this time I mean it, I'm not coming back."
Here are some of the best Twitter had to offer:
First candidate to stand for UKIP leadership has just annouced his bid pic.twitter.com/gcIiIaDNmV

— Dan Ellis (@dgellis0907) July 4, 2016
An early candidate has entered the UKIP leadership contest.

Says his name is 'Figel Narage' pic.twitter.com/N3JRZR93qF

— Sam Bright (@Scram_Sam) July 4, 2016
Live scenes as Nigel Farage announces that we shall see 'the real me' pic.twitter.com/5jEFaxgtd5

— Alex Morris (@awesomemorris) July 4, 2016
"The real me will come out now" #Farage pic.twitter.com/dT2z2Ypxdn

— Booniss Everdrunk (@bookiesnacksize) July 4, 2016
Now Farage quits too, leaving nobody who argued for Brexit in charge. We're living in the movie '28 Days Later'. pic.twitter.com/1JpVZfjJoj

— Christopher Fowler (@Peculiar) July 4, 2016
https://twitter.com/tommyhale91/status/749900674121555968
Let someone else clean up the mess, eh? #Farage #Johnson pic.twitter.com/UdUvlzdklZ

— René Denfeld (@Renestance) July 4, 2016
If you like our stories, there is an easy way to stay updated:
Follow @wersm
Pixel Power

Photo or painting? Looks like a photo, right? Well it's not. It is in fact a work in oil paint, by hyperrealist painter Mike Dargas, a German artist whose first London solo show opened at Opera Gallery this week.
Dargas' speciality is creating extraordinarily realistic portraits, which caught the eye of Opera Gallery's Director and Curator Jean-David Malat. "It's very London art scene unique," Malat says of Dargas' work.
[quote]I've been an art dealer for more than ten years now and I never seen an artist and a painter with such a technique.[/quote]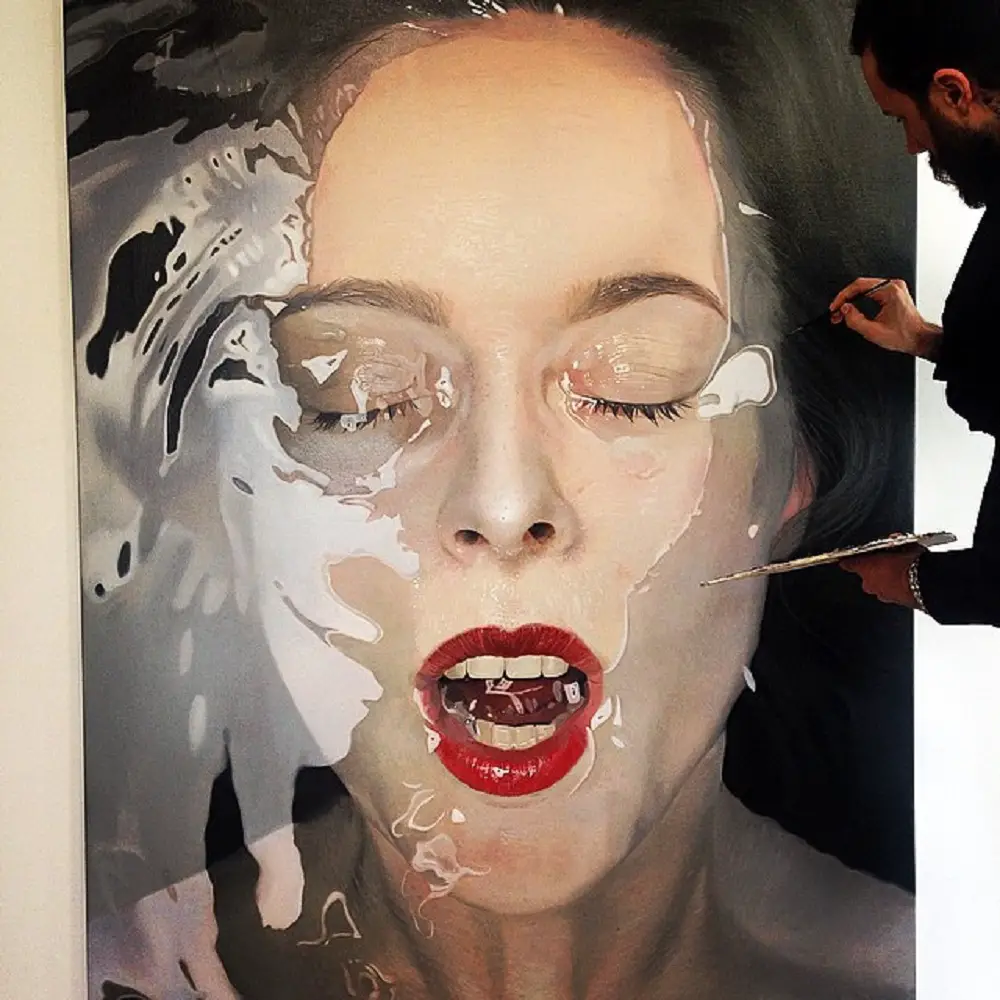 Many of the paintings are about the covering, coating and hiding of the skin, an homage perhaps to Mike's days as a tattoo artist. One of his most recent series captures former Victoria's Secret model Toni Garrn.
Malat, a keen supporter of young talent in the contemporary art world, found Dargas via Instagram.
[quote]There is no one way to discover a new artist… It was very interesting to discover him on Instagram, and I think all these new [forms of] social media are amazing for artists, for art dealers, to promote artists and discover talent. It's very important for any artist to be on [Instagram], because collectors are on Instagram, students, young artists.[/quote]
And he continues by explaining,
[quote]If you have five minutes and you don't have anything to do, you can just go on Instagram, find "#art", "#contemporary" and it's amazing – it's one of the best platforms for discovering undiscovered talent, because it's full of talent. It's a chance for them to be discovered by an art dealer or gallery.[/quote]
You heard the man, start browsing!
If you like our stories, there is an easy way to stay updated:
Follow @wersm
Meet the Parents
There is no Ben Stiller or Robert De Niro in sight, but you're definitely going to get to meet the parents… on Snapchat! Shock – horror!
According to comScore – a cross-platform audience measurement company, Snapchat isn't just for youngsters anymore. The app is rapidly growing its user base among older Millennials (think 25-34) and those 35 years-and-older. Three years ago, Snapchat's app was only being used by 5% of smartphone users age 25-34 and 2% of users age 35+. Today it's more like 38% and 14%, respectively.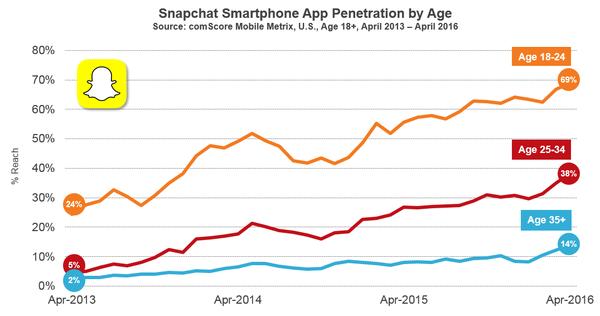 comScore thinks the launch of "Stories", which allows a user's "snaps" to be viewed in a chronological order by their friends an unlimited number of times in a 24-hour period, contributed to the app's appeal with the older crowd.
And if the parents are doing it, so will your bosses…
If you like our stories, there is an easy way to stay updated:
Follow @wersm
Right – I'm off to catch a plane! Have a great weekend!
---
You might also like
---
More from Social Fun
---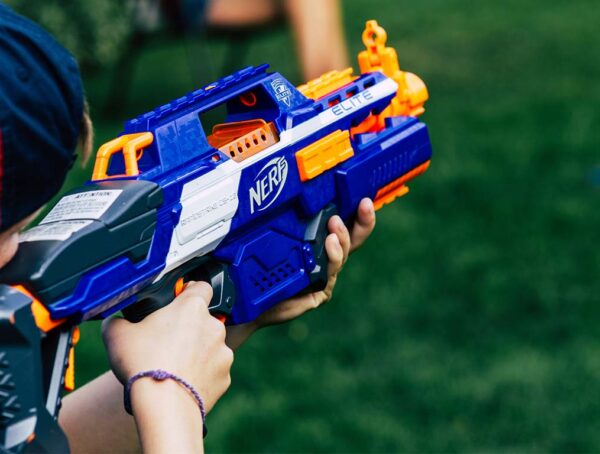 Most people have probably grown out of their Nerf obsession; if you haven't, you could become the new NERF Chief …