Rain, rain, go away already! We had the first day of summer this week, and here in the UK, we're pretty much having a washout so far. I could have gone to work in a boat the past couple of mornings. And I would have probably made it in earlier than by train. Oh yeah, the train services in the South have been abysmal. Abysmal, I tell you! The word abysmal was created for evaluating Southern rail services. Say it with me… abysmal!
Right, weekend vibes – here's the mashup.
Engage And Dogs
Ah, no! This will not be a Star Trek-laced paragraph telling you about teleportation via social media. Although do watch this space… in maybe 2045. No, this is all about how it's not harder to get through to your idols on Twitter. If your dream has always been to get Jim Carrey to heart your incredibly clever tweets (yes, I may have tweeted him), there's some some bad news about this week for all of us (me).
Twitter has released a companion app designed for celebrities and public figures. It's called Engage and it helps all those popular people to better communicate with their fans. The app can show them what their fans are tweeting about in real time. The blog post says influencers will "never miss a conversation that matters," as the app will make sure you don't skip tweets from your "super fans", fellow celebs and verified Twitter accounts.
If you like our stories, there is an easy way to stay updated:
Follow @wersm
So if you don't have a blue tick by your name, or will not tweet Jim Carrey 7365564857638 times a week, your idols might miss your pearls of wisdom. Anyone can download the app from the App Store, and Mashable did remark that the app might help deal with cyber-bullying and trolls.
Oh, Jim.
Also on Twitter, because the UK has been voting again, we got #dogsatpollingstations back – yay!
We even had a peacock!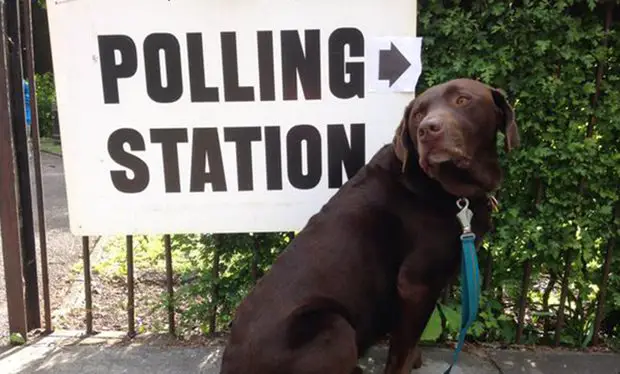 Oreo Calling
Biscuit, chocolate, and all-things-sweet manufacturer, Mondelez, will start using Facebook Messenger bots to chat directly to consumers. They are one of the biggest brands to pump money behind bot tech.
Owning brands like Cadbury's, Oreo and Toblerone, Mondelez has increased its Facebook spend for the year, but it won't disclose by how much. The main motivation here, is to really crack mobile advertising, what with the ever pending ad-blocking threat. Bonin Bough, Chief Media and Ecommerce Officer at Mondelez, said:
[quote]Mobile is the most profound disruption we've ever seen in business. People are living their lives on mobile. It's changed the way we discover, experience and share. It's also changing the advertising industry, and messaging will have an even greater impact on how brands engage with consumers than social media has.[/quote]
If you like our stories, there is an easy way to stay updated:
Follow @wersm
The company will reach out to consumers directly via Messenger but they won't stop there. Facebook's new Audience Insights API has been of interest as well. The API, unveiled at Cannes this week, lets brands target ads much better by accessing aggregated and anonymised data. Mondelez and AB InBev are some of the big players testing the Beta version.
I look forward to Fruit & Nut and Oreos messaging me. Maybe also inviting me to a party or two!
Vintagegram
Who doesn't love a bit of nostalgia now and again? Especially when it comes to products from our childhood or youth. It's the same with ads… I love a good ad from the late 90s, early 00s. But now, this nostalgia has a steady flow of inspiration. Graphic designer Halima Olalemi is giving us all the gift of advertising-past, as he's been cataloguing outstanding magazine ads from the 80s, 90s and 00s on her Instagram account, @adarchives.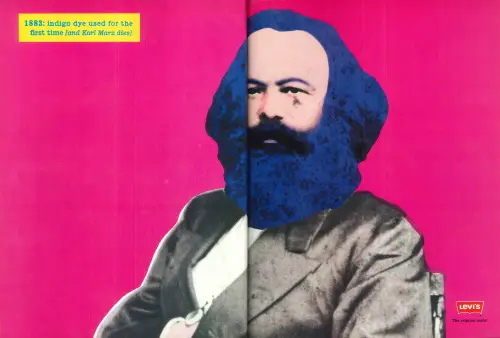 The account features ad campaigns from youth culture and fashion magazines, including i-D, The Face, and Dazed. With Katharine Hamnett, Helmut Lang, Carhartt as well as Absolut, Sony Playstation, The Chemical Brothers, Gola, Virgin, Rizla, and even Massive Attack.
If you like our stories, there is an easy way to stay updated:
Follow @wersm
With provocative pieces from Benetton and Diesel alongside Levi's, the account offers an amazing view at how much fashion advertising has changed in the past 30 years. The gritty, monochrome ads of the 90s, have now evolved into the rich colour, glossy images of today.
With just under 6,000 fans, it really is an account worthy of a Follow.
Sold To Snapchat, Will Travel
Garrett Gee might not be a name you recognise, but he's one prolific globetrotter. He sold Scan, a mobile-scanning app he co-founded, to Snapchat in 2014. The deal was valued at $54 million at the time, with $30 million in cash, and the rest in Snapchat shares split between the co-founders.
But here's the twist: Gee and his family started travelling the world, but haven't touched any of the money from the deal to pay for their adventures they embarked on just over nine months ago. Garrett and his wife Jessica "Settie" sold most of their belongings – cars, furniture, TV and clothes – and are using that money for now.
The couple and their two young children, have started calling themselves "The Bucket List Family" and even started a blog that documents their exciting journey that's taken them to Turks and Caicos, Thailand, Australia, Tahiti and Hawaii so far.
If you like our stories, there is an easy way to stay updated:
Follow @wersm
"We were going to take the typical next step in life and 'grow up' and build a house and settle into careers..buuut how bout not!" the family wrote on their blog. Garrett's LinkedIn profile reads "2016 : Sold everything for adventure around the world with family."
To follow their adventures, check out The Bucket List Family blog. Ok, I'm off to sell my stuff and then straight to the airport!
Now that we appear to be out of the EU and the majority of the population are clearly bonkers, I'm relocating to the Yukon Territories. Or maybe Richard Branson will give me shelter on Necker Island. Wish me luck!
---
You might also like
---
More from Social Fun
---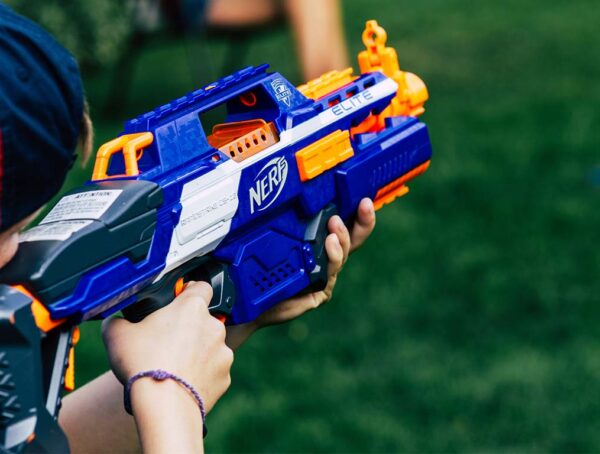 Most people have probably grown out of their Nerf obsession; if you haven't, you could become the new NERF Chief …