And the Mash is back! After two weeks of Cuban sun, I have returned to my (rainy) home island to cool off, and drive everyone around to extreme envy with my mahogany-chair tan. Cuba was beautiful, hot and azure to the limit, but it does suffer from the classic communist conundrum of a utopian system aimed to help the people, yet ending up irrevocably letting those very people down.
So I have returned to gather tales of social media fun, and enjoy Southern Rail' continued "stellar" performance. By the way, they have now had an epidemic of sickness among drivers for the past month, so delays have been at an all-time high. The MP for Brighton and Hove has even called on the government to strip the company of its franchise. Sounds fun eh?
Well…I had quite a bit to say, didn't I? Right, let's mash!
EUmoji

Ok… a tiny bit more politics… we have the UK's EU membership Referendum coming up on the 23rd of June, and Tuesday was the last day to register in order to vote IN or OUT. Apparently polls say it's quite close to call at this point, so this one might really be worth you going out and voting for. If you live in the UK.
Twitter has even created a new emoji in association with the Electoral Commission to ensure people go out and vote. From Monday the 6th, if you use the hashtag #EURefReady, a neon "tick" emoji will materialise in your tweet. From Wednesday the 8th, another emoji with a neon ballot box appears when using #EURef.
If you like our stories, there is an easy way to stay updated:
Follow @wersm
Whether or not you use the emoji, it will probably be a good idea to go and vote if you have an interest in remaining in the Union and enjoying its many benefits. Politics hat – off.
Instagram Gets Fruity
Yes, the Instagram trends just keep coming. We've feasted on rainbow cheese toasties and woke up to rainbow coffees and now it's time for fruit. Lina Saber, a 26 year old chef from Queens, arranges multicolored fruit purees on top of each other in jars, to create smoothie stacks.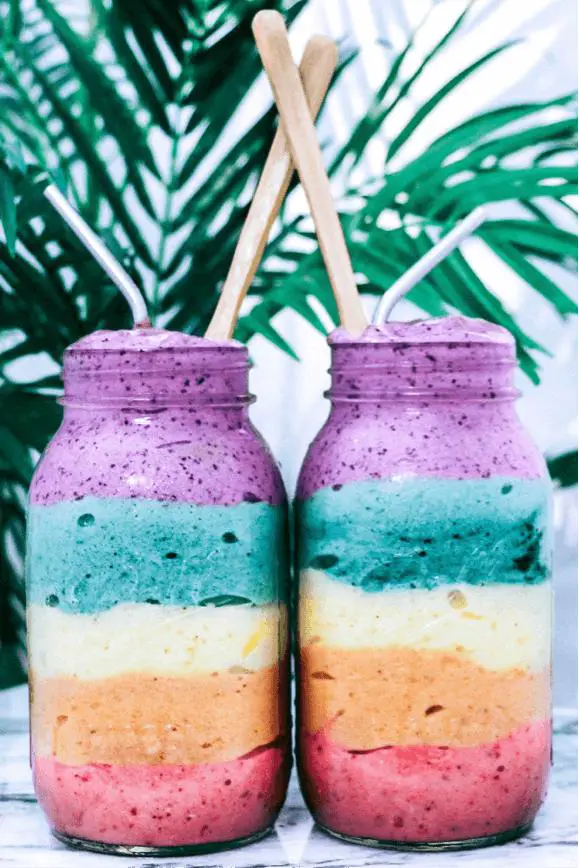 If you like our stories, there is an easy way to stay updated:
Follow @wersm
On her Instagram page, @bysaber, Lina has over 400,000 followers, and her masterpieces regularly fetch up to 15,000 likes. "Perfection isn't the point," Saber says, "nutrients are." In truth, her account reminds me a bit of Symmetry Breakfast. Oh and she also has a cat! #win.
Facebook Addict?
Well, if you are one, you can now pop over to Algeria and get help. Yes, Algeria has opened a clinic to help people overcome their addiction. They join the US in the list of countries with a Facebook addiction clinic because according to its director, Raouf Boqafa: "there is some danger in underestimating the damage of Facebook addiction compared to the risk of physical drugs."
If you like our stories, there is an easy way to stay updated:
Follow @wersm
The country has around 10 million Facebook users, roughly 25% of the population – and the number of users is growing by about 10% year on year. Boqafa believes that Facebook poses a greater threat than the use of "black magic." The treatment the clinic provides is set to "reduce the psychological, social,
Now, I know we all love a bit of social but "black magic"? Really…?
DJ Khaled + Snapchat 4EVA
Stop the press, DJ Khaled is back on Snapchat! T-Mobile has launched a campaign titled "T-Mobile Tuesdays." The initiative will allow customers to get free products from brands like Domino's, Universal Pictures, Samsung Electronics America, Shell and StubHub.
If you like our stories, there is an easy way to stay updated:
Follow @wersm
DJ Khaled will be the face of T-Mobile Tuesdays and will include a Snapchat talk show. T-Mobile's CMO, Andrew Sherrard refers to the talk show episodes as "snapisodes," and they will consist of vignettes during which DJ Khaled talks with various guests – beginning with T-Mobile CEO John Legere. There are eight episodes lined up, and the topics will all be related to the partners working with T-Mobile on the giveaways.
The "snapisodes" will appear on Discover channels including BuzzFeed, Daily Mail, Comedy Central and MTV each Tuesday. TV ads will also promote the programs, but they will not feature DJ Khaled. Sob!
Ok, first weekend back to the rain… here we go!
---
You might also like
---
More from Social Fun
---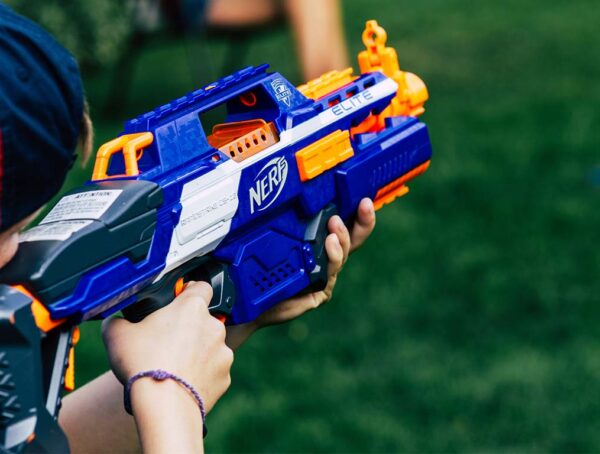 Most people have probably grown out of their Nerf obsession; if you haven't, you could become the new NERF Chief …