Top of the afternoon to you all! Happy Friday! I was meant to be out hiking up Box Hill with my startup team today, but alas I was stuck doing work instead. Before you start crying for me, you must consider the following:
a) I am off to Cuba for two weeks in 10 days time
b) I worked from home, and it is Friday the 13th, so I wanted to make sure I stayed safe (for holiday purposes) from any horrors that may happen because we all know "The Hills Have Eyes"…
I also hosted a delightful PechaKucha night in Shoreditch last night, you should definitely come next time if you find yourself in London! The theme was "Home" and there were 12 lovely speakers talking for just four minutes each, about what "Home" means to them. The next one in June is about "Happiness" and I'm thinking I might switch to a speaker role. The Mash will #obvs be one of my choices.
But let's not make this ALL about me… here's my gift of The Mash to everyone.
Monkey Business
Forget all about the dress debate, Kim Kardashian breaking the Internet with her Paper Mag cover, and everything else in between. Twitter is possibly tackling the most mysterious of mysteries of social media! What does the monkey emoji mean? Huh?
Thousands of Twitter users have been busy deciphering the hidden meaning of the three (or is it just one?) monkey(s) for the past few days. Over 70,000 users have been arduously debating this, after comedian @jonnysun opened a serious can of monkey-worms. So "serious" is this debate, that even Donald Trump joined in! Yes he did…
If you like our stories, there is an easy way to stay updated:
Follow @wersm
The whole saga started with this,
https://twitter.com/bethchvilicek/status/730257548779999232
and lead to these. Everyone and anyone got involved. From BuzzFeed, to Tech Insider and the whole of Twitterdom:
This important question about the monkey emojis is tearing people apart https://t.co/fYUvqX8PKg pic.twitter.com/6DbVFRnPBG

— BuzzFeed (@BuzzFeed) May 10, 2016
@jonnysun pic.twitter.com/qPdPA6UK3b

— Sarah Kay (@kaysarahsera) May 10, 2016
This very serious question about monkey emojis is dividing the internet in two https://t.co/fVj7bYIZjc pic.twitter.com/KqxVaDxG9E

— Tech Insider (@techinsider) May 10, 2016
Emojipedia states that there are three monkeys:
.@jonnysun Wikipedia literally states there are THREE wise monkeys with THREE SEPARATE NAMES. check and mate. pic.twitter.com/2CtqbpSRjE

— Sam H. Escobar (@myhairisblue) May 10, 2016
But then the monkey emoji actually got a Twitter account – of course they/it did – and posted this,
@jonnysun IS THIS REALLY WHO YOU WANT TO AGREE WITH PEOPLE??? pic.twitter.com/vekqGcn1s4

— The Monkey Emoji (@onlymonkeyemoji) May 10, 2016
to sway people towards the "one monkey – three times" theory. And to prove it's just the one monkey, user Venti Trouble made this
https://twitter.com/sakanaina/status/730220998268588032
What do you think?!
Cola Cake
Now, Instagram may have changed its logo and opted for a "flatter" design but it will always be a treasure trove for culinary adventures. And cakes that look exactly like soda bottles are the new thing. Sydney-based baker Andres Fatso is firmly en route to becoming the next Instagram star with these bad boys:
https://www.instagram.com/p/BFI57b2BFPj
If you like our stories, there is an easy way to stay updated:
Follow @wersm
https://www.instagram.com/p/BE7aKTghFJM
https://www.instagram.com/p/BE-C0OahFBhs
Each cake has a different flavour… the Sprite cake is matcha flavoured, the Fanta is Reese's buttercup and the Coca Cola cake is Nutella. And to demonstrate just how popular these cakes have become, Coca Cola Australia ordered one themselves, as they celebrated their 130th birthday this week!
And if you simply MUST have one, you can make the Coca Cola cake! The Today Show over in Australia had a whole segment on it with the full recipe attached.
Get bakin'!
SnapEverest
Ah, Snapchat! Not only has the app gone where no other social channel has gone before, but has now almost made it to Everest as well! Yes, that's correct… Snapchat is all up on the North Face, and ascending to the highest heights.
If you like our stories, there is an easy way to stay updated:
Follow @wersm
Using the handle EverestNoFilter, a couple of veteran adventurers are documenting their climb up Mount Everest in real-time. Adrian Ballinger and Cory Richards have been snapping dozens of images, as well as short videos live from Nepal.
Ballinger has already climbed Everest six times, while Richards – a photojournalist for the National Geographic – was almost killed in an avalanche on one of the highest peaks in Pakistan. In one of the team's recent submissions, Richards speaks into the camera and answers a question about fear:
[quote]Every single time I get on a slope, it's scary. A little fear is super-healthy. A little fear is what keeps you alive.[/quote]
The adventurous twosome is completing a final training-run before attempting the push to the summit sometime in the next three weeks, according to CBS.
"The whole point of EverestNoFilter is to give you sort of an unfiltered look at the whole thing," Richards said. "We can't make the pictures pretty, we can't edit the video. It's just instantaneous."
Since the account's launch, their Snapchat audience has grown from just a couple people, to tens of thousands of views per snap. Follow them! It certainly beats mundane snaps about lunchtime salads, fitness or office shenanigans…
"Youmoji"
Say what now?! Apparently, Facebook has submitted a new patent with the US Patent office, aiming to turn your face into an emoji! Forget smiley faces and monkeys… Conveying your feelings and reactions about certain situations could be an emoji… Morphing that emotion into your face.
If you like our stories, there is an easy way to stay updated:
Follow @wersm
The patent, awarded to Facebook on May 3, details the process that would enable users to effectively turn themselves into emoji. If a ":)" is typed in as part of a message, Facebook Messenger will automatically convert it into a picture of the user smiling, when the message is sent.
Before. (US Patent and Trademark office.)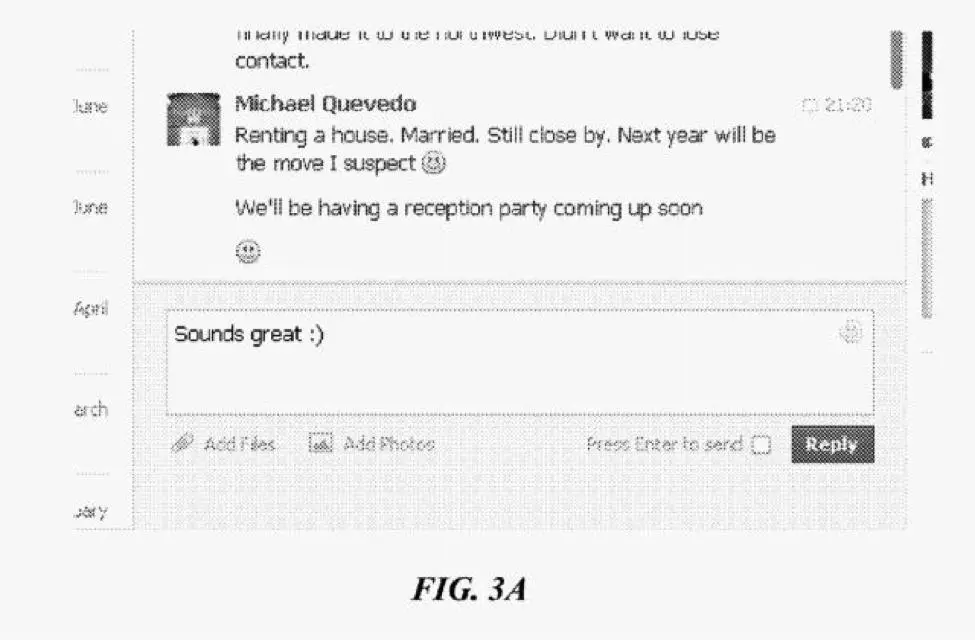 After. (US Patent and Trademark Office)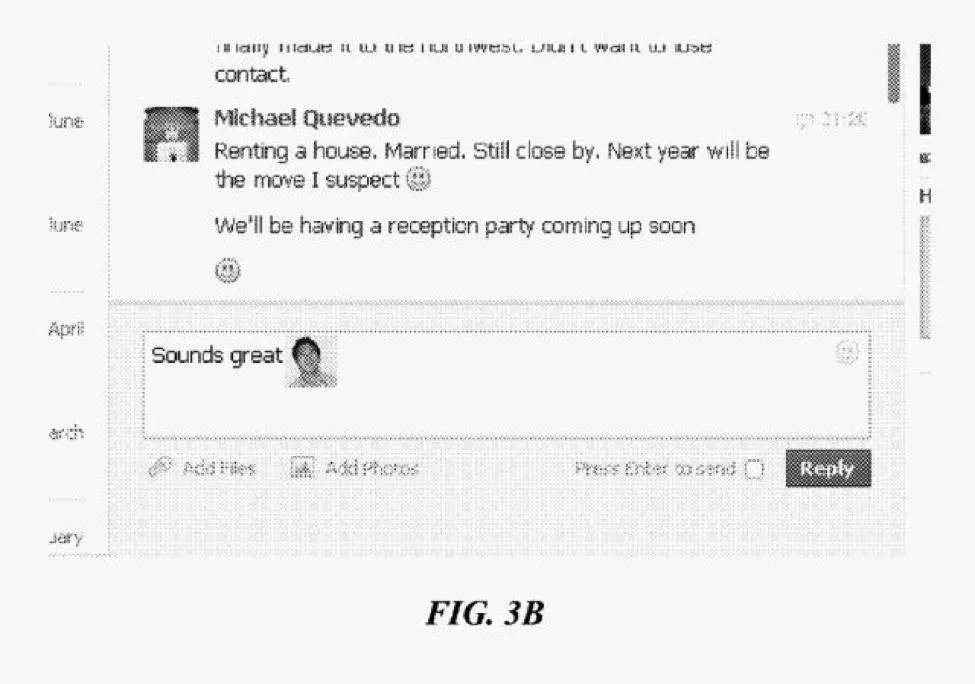 Although Facebook is already using machine-learning to recognize faces in photos and enable tagging, enabling personalised emoji based on users' photos still remains a tall task . Facebook has been pushing the whole personalisation agenda for a while now… Introducing reactions, GIFs, and stickers to their Messenger offering.
Slack has already been allowing its corporate users to upload small photos to include in the emoji offering for their groups, which any member can then just use by typing some simple code. When's that new Facebook update?
Have a wondrous weekend (insert personalised party emoji here)!
---
You might also like
---
More from Social Fun
---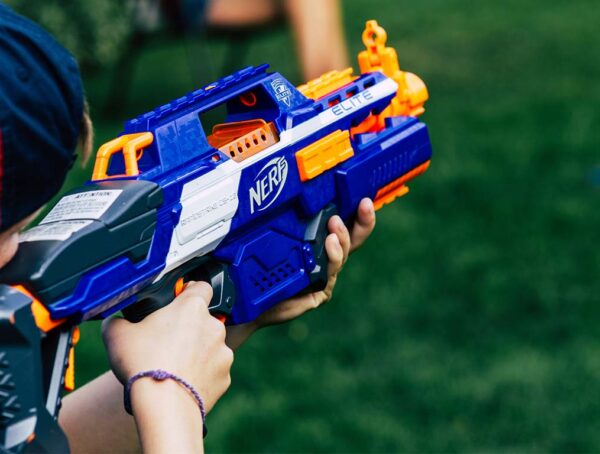 Most people have probably grown out of their Nerf obsession; if you haven't, you could become the new NERF Chief …