Right then, is anyone else feeling like 2016 is moving at the speed of light? How are we four months past Christmas already? I still remember all the chocolate I had! But it is getting warmer so I am going to embrace all that jazz instead.
#BeatTheBuzz:
The world's greatest agencies and most exciting brands gather in London, on April 14th.
Book your place now
!
Let's catch up on some quality mash time… we have a few things to discuss.
Video Fools
Ah, April Fools. The most beloved, or the most hated "holiday" that ever was. Some people embrace the hilarity of it all, others get fed up with all the gags. Love it or hate it though, brands simply MUST join the fun. If you're in the brand game, you have to play at April Fools.
From Craft toilet paper, to aerosol TVs, and V-LCRO car seats, here are the funniest fake ads on YouTube. I did the Twitter roundup last year, so I thought I'd give you the top video "lols" this time around.
Google did a self-driving bike in Amsterdam
…and parachute deliveries too
Lexus came up with a V-LCRO seat
T-Mobile thought up a headset enabling you to watch videos at ALL times
If you like our stories, there is an easy way to stay updated:
Follow @wersm
Web Fools
But even better than the videos, we had the new company/product and full website to match prank. Across the web, and featuring everything from the Zuckerberg H&M collection, to Hipster Air, serious effort was put into this gag site and this one. See for yourselves:
Imgur launching a sister site for pets to post silly photos and videos of their humans, is a pretty good one – quite frankly I am most disappointed with it being fake!
#indieamnesty
Ah, the indie years, how I miss them! If you ever downloaded polyphonic ringtones of Babyshambles or had Johnny Borrell as one of your "Heroes" on MySpace, then you should definitely jump on this hashtag wagon!
Twitter users have been confessing their most hidden indie secrets and marking them with #indieamnesty. From famous faces, to normal Joes, everyone has a secret confession of their noughties antics:
https://twitter.com/gregjames/status/717714454151106560?ref_src=twsrc%5Etfw
When I met Damon Albarn I kept calling him Damian. #indieamnesty

— John Prescott (@johnprescott) April 6, 2016
I made a necklace from a plectrum I caught at a 'The View' gig :((( #indieamnesty

— Chris Mandle (@chris_mandle) April 6, 2016
If you like our stories, there is an easy way to stay updated:
Follow @wersm
Lost a trilby at a Babyshambles gig #indieamnesty

— Andrea Cleary (@AndreaCleary_) April 6, 2016
I had The Fratellis' "Chelsea Dagger" as my ringtone for the entire 1st & 2nd years of university. #indieamnesty

— Tom Hoare (@HoareTom) April 6, 2016
Got dumped by text message on the way to a Franz Ferdinand/Editors/The Rakes gig in Birmingham in 2005 #indieamnesty

— Samuel Koisser (@SamuelKoisser) April 6, 2016
We danced to Mr. Brightside sober #indieamnesty

— O2 Academy Brixton (@O2academybrix) April 6, 2016
And this absolute GEM
https://twitter.com/JackShankly/status/717708138342952960
What's your #indieamnesty?
InstaFools
Ok, ok, there's definitely a theme to this Mash! Now, for some accounts over on Instagram, where every day is April Fools.
We have Kirby Jenner – with some 255,000 followers. He's an "Amateur model / Lover of all things / Fraternal Twin of Kendall Jenner." Each and every photo in the feed, places Kirby in the same frame with his "twin" Jenner, like so:
If you like our stories, there is an easy way to stay updated:
Follow @wersm
You have to hand it to Kirby, his Photoshop skills are on fleek!
And if Kirby is Photoshopped all over Kendall, here's Christopher Cline – the dog version of that, but to normal people. Cline offers us the Godzilla of dogs. Juji, his goldendoodle, is enlarged to hilarious proportions and placed in day-to-day (and sometimes adventurous) Instagrammable situations.
Like so:
If you like our stories, there is an easy way to stay updated:
Follow @wersm
To be fair, they are both a breath of fresh air from the typically, polished, enviable posts of the fashion blogger brigade. Go Kirby!
---
You might also like
---
More from Social Fun
---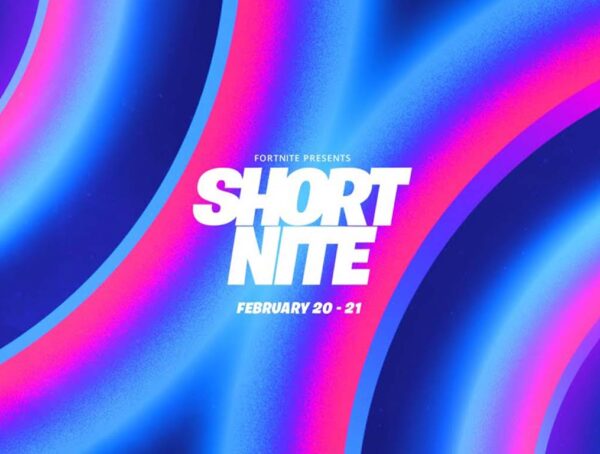 Fortnite has announced the Short Nite Film Festival with screenings for 24 hours on Party Royale's Big Screen.