So listen, I am loving this sunny and chilly spell at the start of what is generally deemed the grim season! Definitely getting dark quicker though, waking up in barely-there-dawn is a touch sad but it's fine – we have electricity so that's good.
What I am a little annoyed about is the IMMEDIATE entry of Christmas mentions/ads/products as soon as we've hit the seasonal point of no return. There's just short of three MONTHS left til Santa comes to drink your milk and steal your biscuits so everyone – CALM DOWN.
Let's smash the mash!
Twitter Junkies
We all know people who quit Facebook and Twitter from time to time, usually with a very dramatic message explaining their reasons for leaving social media behind. Now when it comes to celebrity, they're not as great keeping their pledge to unplug from the social matrix…
Lena Dunham is the latest celeb to hand over the reins of her Twitter account to her team. As of this Monday she is no longer managing her own Twitter account:
[quote]I didn't want to cut off my relationship to it completely, but it really, truly wasn't a safe space for me.[/quote]
Apparently she will still compose her own tweets but then hand them over to her team to post as they have changed the password to the account and everything. Ashton Kutcher did the same a while back and it seems it's a bit of a trend. It doesn't last too long however as Nicki Minaj quit and then rejoined Twitter just nine days later!
Prince, Sinead O'Connor, Jaden Smith and John Mayer all pledged to quit the medium and each and every one of them are back at it, tweeting now more than ever!
The one celeb who did quit for good (so far) is Louis C.K. because he says:
[quote]Any time I tweeted anything I was like, 'Ugh don't like the way that came out.' And then four and a half million people saw it! It was the worst things I ever said, heard and seen by the most people.[/quote]
#timewilltell
Once In A Blood Moon
So on Sunday night we had the #bloodmoon2015 unfolding on Instagram as a rare lunar eclipse was visible across the world. And what better way to celebrate a great astronomical event than adding a filter or two and posting on Instagram. Thousands of photos were posted overnight from Sunday to Monday with the most used # being #bloodmoon2015, #lunareclipse and #supermoon.
National Geographic did well:
and so did the DJ Tiesto…
https://instagram.com/p/8Kn7oJgUMX
whilst the Epic Comics account couldn't help themselves and posted this: 
https://instagram.com/p/8KTp7rEAJI
Next time this will happen again is 33 years from now…
Tomblr
On Sunday Tom Hanks took over Entertainment Weekly's Tumblr account to promote his new movie Bridge of Spies but also to be the Tom Hanks we know and love, dishing out advice, funnies and wittiness for the whole world to enjoy.
Here's Tom proving it's really him answering all the questions:
And here's some of his answers to Tumblr users questions:
Want more? Check these out.
Snapart
Now for most of us, Snapchat is just a new medium to reach out and connect to our friends through. Or follow celebrities, channels and fads. But there is a talented class of Snapchat users making some impressive art and quite a bit of cash from using the app.
If you like our stories, there is an easy way to stay updated:
Follow @wersm
Cyrene Quiamco is a Snapchat artist. She draws for fun or in exchange for thousands of $ when brands get her to create sponsored Snaps. Only on Snapchat since January 2014, her Snapchat Stories typically get over 35,000 views. As a result, Quiamco has worked with companies like Disney, Samsung, Burger King and even 20th Century Fox. Cyrene says:
[quote]The drawings take one to two hours to draw depending on the details. Taking the video, even though it looks casual and spontaneous, takes anywhere from three to ten retakes.[/quote]
She charges between $1,000 and $10,000 per Snapchat story according to Tech Insider and each story has about 100 seconds. Her first paid work was for NBC's The Voice and she hasn't really stopped working since!
Tech Insider voted her on to their Top 50 Best People on the Internet and you can see what the fuss is all about on Snapchat, her username is CyreneQ.
So long, farewell, au revoir, good weekend!
---
You might also like
---
More from Social Fun
---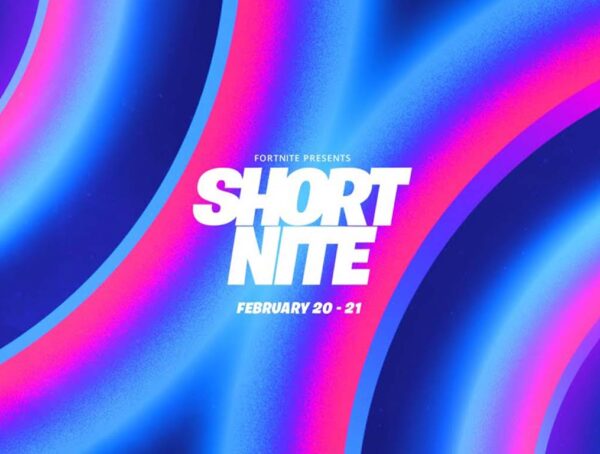 Fortnite has announced the Short Nite Film Festival with screenings for 24 hours on Party Royale's Big Screen.