Good afternoon one and all, it's only blooming FRIDAY! Woohoo! The only good thing about time moving so fast is that Friday gets here quicker. I almost wish you could "hide" Thursday like an Excel column and jump from Hump Day straight into F(ree)day. 
The forecast for the weekend is good, we might get a bit of sun so I am happy as Larry, the only thing that could make it even better is the MASH.
Hipster Barbie
Now weekends are Instagram INfamous for heavily filtered shots of lunch, dinner, beach, bar, outfits, country walks etc. So a parody account simply HAD to happen in our lives. Enter Socality Barbie, the newest social-media sensation and brainchild of an Oregon wedding photographer. The whole concept is dressing up a Barbie doll in quintessential hipster attire and post shots of her very interesting lifestyle. Think sunny hikes, coffee dates, beach walks with bearded boyfriend, outfit of the day etc.   
The account aims to poke fun at just how formulaic Instagram has become. Everyone takes the same snaps or tries to take the same snaps. It's certainly not cutting edge anymore. It's burgers and tiles and #inspoquotes and nails. It's become a bit of reality TV at our finger tips and following "celebrities" taking just the types of photos Socality Barbie does has become a bit of a sport.
The creator behind the account set it all up because "people were all taking the same pictures in the same places and using the same captions." She says:
[quote]I couldn't tell any of their pictures apart so I thought, 'What better way to make my point than with a mass-produced doll?'[/quote]
With 1.2 million followers it seems a lot of people agree:
https://instagram.com/p/491WxKHjA3
FaceVine Duck
So the Duck Army Vine happened to us all at the start of this month and if you haven't seen it…where the quack have you been hiding? It's here and it's clocked over 114 million views – yes, 114 MILLION.
If you like our stories, there is an easy way to stay updated:
Follow @wersm
Fast forward just over two weeks and the Mythbusters have made a bomb of it. Jamie and Adam, the beloved and slightly crazy Mythbusters duo could not have passed up on this opportunity and so on Monday they posted this on their Facebook page and within four days they have clocked over 16 million views. This duck trend is a quacking success!
Tumblr Time
Now Nestlé is hands down the daddy of all food products so when it turns its whole website into a Tumblr blog…the world takes notice. Marketing chief Michael Chrisment reckons:
[quote]the dotcom is a reflection of us talking to people; this approach is dead. It should be much more inclusive and allow conversations […] with the aim of building stronger relationships with younger consumers.[/quote]
Check Nescafe.com, the homepage is all hashtags, retro photos and minimalist art  – all VERY Tumblrtastic.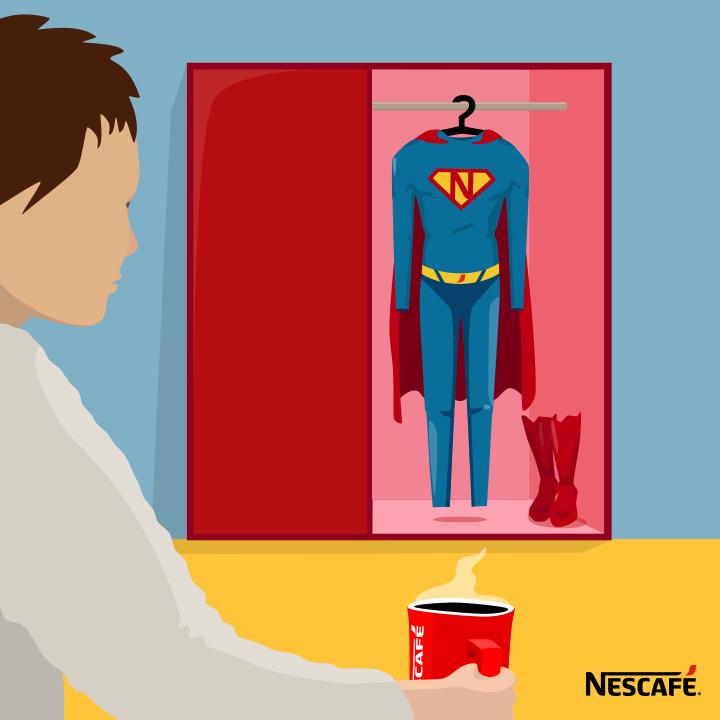 If you like our stories, there is an easy way to stay updated:
Follow @wersm
SnapFilters
Ok so Snapchat's new selfie filters have been all over my feed – Facebook and otherwise  – and seem to have landed just in time for the US Republican debate on Wednesday.
Mere minutes into it all, Snapchatters were at it filming their TVs through the recently updated app and applying some of its new facial features to candidates. The results are pretty terrifying:
https://vine.co/v/eU5wZL7tOh9
https://vine.co/v/eU506MQTVzA
That's me, I'm out, have fun, be good!
---
You might also like
---
More from Social Fun
---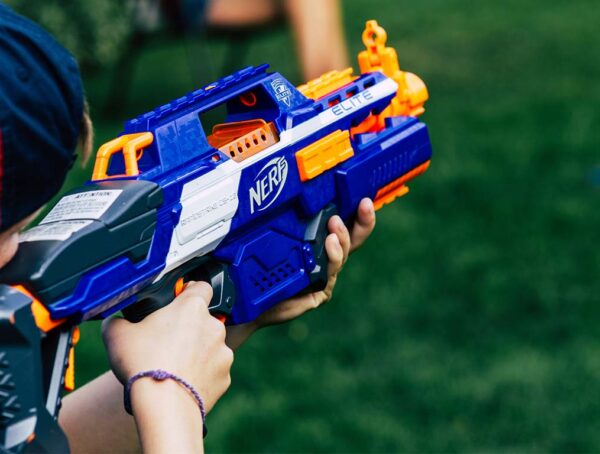 Most people have probably grown out of their Nerf obsession; if you haven't, you could become the new NERF Chief …