Greetings fellow Friday lovers! I have to admit this second week of September hasn't been bad at all…a little bit on the chilly side but I've quite enjoyed having the comfortable weight of a jacket back on my shoulders! I am also uber excited about some sushi this evening. Off to Moshimo in Brighton and I am seriously debating getting their sushi boat…yep, it's a boat of sushi. No, I am not going by myself, don't look at me like that.
But before all this fish love, let's have a nice lunch of mash with a side of mash and a bit more mash.
#AdventureCats
I simply MUST start this mashup with Instagram because I have stumbled upon the Holy Grail of "cat shots". @adventurecatsorg is an impressive and awe inspiring collection of feisty felines doing anything and everything from hiking to kayaking to camping. Laura Moss, the cat lover behind the project, is keen to show us how to safely get our cats outdoors and give them a life of thrills and excitement.
Some of my favourite shots are here and it really makes me want to get my cat out and about:
https://instagram.com/p/7Awu-0GzTm/
And if that hasn't wetted your appetite for adventures with your feline, check out the impressive account of Burma the Adventure Cat. She swims, she runs, she glides, she hides. She's SuperCat!
Right, as soon as I get home the cat is getting in that harness.
#NYFW
The A/W fashion season kick started yesterday with New York Fashion Week and Twitter was at the ready with some bespoke emojis to mark the occasion. Since the Moonman adorned every tweet from the VMAs last week, the trend is definitely a winner with this fine selection of fashion icons (literally):

Twitter created the hashtag #FashionFlock last year for insider tweets into the exciting and glamorous world of NYFW and saw it trending almost the entire week so the addition of emojis can only make it even more desirable. By the way, the name for these are #fashtags. #JustSayin
If you like our stories, there is an easy way to stay updated:
Follow @wersm
Also, Periscope will be broadcasting some behind the scenes action from all the major shows so brace yourselves.
Splitting NYC
Staying in the Big Apple for our Facebook news, we have Vine star Logan Paul spontaneously dropping into splits all around town. Yep, splits are making a comeback.
The video, aptly named "Splitting NYC" and uploaded to Facebook, shows Paul startling the general public on trains, sidewalks and escalators across the metropolis. The video is already counting over 48 million views!
With over 8 million followers on Vine and 2.3 million on Facebook, Logan is getting closer and closer to his dream of becoming "the biggest entertainer in the world."
If you like our stories, there is an easy way to stay updated:
Follow @wersm
Side splitting stuff.
Snapcomedy
Finally this week, Comedy Central has decided to launch a series of new original shows on Snapchat! My favourite has got to be their Swag-A-Saurus. The show will appear in the Discover section of the app and will star comedian James Davis explaining slang words and phrases in 10-second clips full of on-screen definitions.
The funny channel plans to launch four more shows with comedians such as Nikki Glaser, Liza Treyger and Michelle Wolf all featuring in future funnies.
If you like our stories, there is an easy way to stay updated:
Follow @wersm
Swag-A-Saurus' first installment sees Davis explain "Bye Felicia," a phrase coined by Ice Cube and Chris Tucker in the movie "Friday" and meaning to get rid of an annoying person. This wave of original content marks a definite departure from CC's former Snapchat strategy which was mainly running teasers of upcoming episodes for established series such as The Daily Show.
I might start my own show and do the Mash on Snapchat…Mashchat? Snapmash? Bangerz & Mash with all news accompanied by Miley Cyrus songs…ok, maybe not!
Have a great weekend, I'm off to turn my sofa #loungingcat into an #adventurecat!
---
You might also like
---
More from Social Fun
---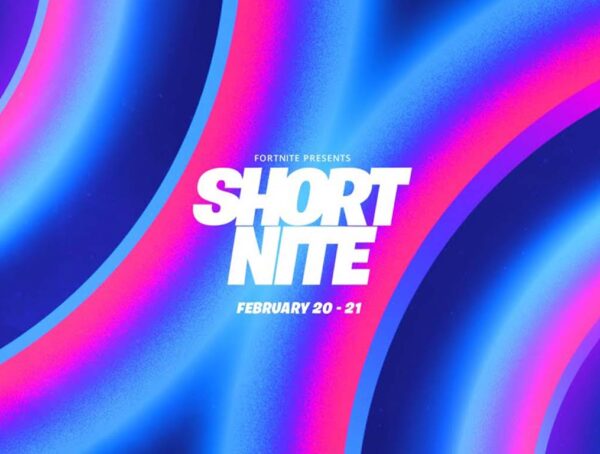 Fortnite has announced the Short Nite Film Festival with screenings for 24 hours on Party Royale's Big Screen.