Ah, September! With your cold weather and splutters of rain, evil day snipper, cruel sun hider.
On the flip side, it's time to get new boots, maybe a chunky knit or two and brace ourselves for all the early Xmas ads that will inevitably flood our Twitter feeds and invade our homes whilst we're still planning our last BBQ.
Let's mash.
VMA All The WAY
This week's fun Twitter frolics were all about the VMAs (MTV's Video Music Awards in case you are not of the MTV generation like yours truly). With some 16.5 million tweets, it truly took the biscuit in terms of social media buzz and dwarfed this year's Grammys and even the Super Bowl! With Miley Cyrus hosting, Kanye announcing his (fake??) candidacy for US President in 2020 and Bieber crying, there was plenty to tweet about:
I mean, if we thought we'd end the night before seeing Miley's boob, we were just being naive. #VMAs

— Christina "Stage Break" Warren (@film_girl) August 31, 2015
Kanye is so cute, y'all.

— Justin Timberlake (@jtimberlake) August 31, 2015
https://twitter.com/Rene/status/638171991837573120
The most tweets were recorded for Kanye's speech with 551,466 tweets on the subject… and mostly negative. Yeezus! MTV even had a moonman emoji designed especially for the occasion and automatically attached to all tweets featuring the VMA #. Some 4million of them!
OOOH THEY MADE AN EMOJI OF MY @MTV MOON MAN REDESIGN !!! #VMAS !!! WE COME IN PEACE !!! pic.twitter.com/ekMnZDQe8X

— JEREMY SCOTT (@ITSJEREMYSCOTT) August 24, 2015
MTV 4EVA!
#PeaceDayBurger (Take 2)
So last week Burger King wrote an open letter to McDonald's suggesting they put their rivalry aside and come together for an epic McWhopper combo to celebrate Peace Day on the 21st of September. McDonald's declined via Facebook like so:
That did not put Burger King in the corner however as this week they were back with a new, extended letter to include a few other fast food players:
This original Tumblr post has over more than 11,600 notes, BK's tweet with the open letter earned 400 favorites and more than 300 retweets, and the Facebook post is clocking over 13,000 likes and over 2,000 shares. And pretty much all recipients are now in:
We have a #SteamyProposal for @BurgerKing. A new way to #SettleTheBeef for #PeaceDay. Accept, your royal Burger-ness? pic.twitter.com/ZhppAGsKqC

— Krystal (@Krystal) August 26, 2015
we're in! let's hash it out over some hash browns. https://t.co/tYjlrILUNw

— Denny's (@DennysDiner) September 1, 2015
https://twitter.com/GiraffasUSA/status/639146665044279296
Give peace a…burger!
If you like our stories, there is an easy way to stay updated:
Follow @wersm
Vine Time
Mixing it up a little bit this week and we switch Tumblr time with some quality Vine time. This week was all about Usain Bolt being taken down by a cameraman on a segway (on a mission) at the World Athletics Championships in Beijing.
https://vine.co/v/ejQnahMKvTp
The original clip has been looped over 57 million times and fun was had on the subject by the Vine crowd:
https://vine.co/v/ejEtDmgmmwI
https://vine.co/v/ej2Pv7Udti0
https://vine.co/v/eIwzpEw5i7V
McTube
So after declining Burger King's offer on Facebook, McDonald's has got its meaty mitts firmly on the YouTube gravy train in an attempt to engage with millennials.
Channel Us has signed up a string of young YouTube celebs in an attempt to gain favour with the 16 to 24 year old demographic. They will each have a weekly show and promote the channel to their fans and get them to "turn their passions and ambitions into reality in just 72 hours".
Some examples of the 72-hour challenges include organising a fashion show or making a surprise dream performance at the Edinburgh Fringe Festival!
Alistair Macrow, McD's chief marketing office, explained:
[quote]This is a ground-breaking moment for McDonald's in the UK. The launch of Channel Us is completely new territory for the company. Working with young YouTube talent enables us to target key audiences.[/quote]
Well, I'm firmly out of that age group so it's all living the dream eating organic Alfalfa sprouts whilst making vision boards on Pinterest for me…
Have a great weekend, don't do anything I wouldn't!
---
You might also like
---
More from Social Fun
---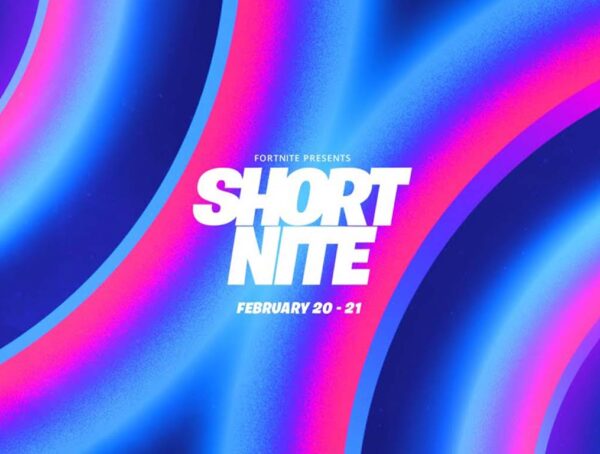 Fortnite has announced the Short Nite Film Festival with screenings for 24 hours on Party Royale's Big Screen.