Final proper bank holiday of the year in the UK (before all the "winter holiday we will not mention because it's still Summer and that is just stupid" ones)! I can't wait, there is just something about a Monday when you should be getting up and doing serious things but instead you get up at leisure and do fun things. If money was no object type thing…
But before we all run off into the sunset and unleash our 3-day weekend mojo, let's do the MASH.
It's A #Dog'n'Burger Day
So now this week we not only had #NationalDogDay but #NationalBurgerDay too on Twitter. I mean…if we could have thrown a #NationalCatDay in the mix, it would have blown my mind and probably signalled the Apocalypse. Of Awesomeness!
Brands totally got on the doggy bandwagon with these nuggets:
Caution: slobber ahead. http://t.co/wh90HAD8Xb #NationalDogDay pic.twitter.com/YGabcGQfAR

— Amazon.com (@amazon) August 26, 2015
Why dogs could be a brilliant tool for sniffing out cancer: http://t.co/OioYkVpJl6 #NationalDogDay pic.twitter.com/N41aE2VDQD

— New Scientist (@newscientist) August 26, 2015
Rock out. It's #NationalDogDay! pic.twitter.com/qUC1PU6n2H

— BBC Three (@bbcthree) August 26, 2015
Thanks for sharing @ItsTommyGray! #SelfridgesDogs #NationalDogDay pic.twitter.com/V37WfGbTGB

— Selfridges (@Selfridges) August 26, 2015
ARF! RUFF! AROOO!*

(*Translates as Happy #NationalDogDay, in dog!) pic.twitter.com/pO0L0qhzCi

— Discover Ireland (@DiscoverIreland) August 26, 2015
And then had a slap-up burger dinner like so:
Serrano ham & soy sauce on a burger?! See what makes a perfectly balanced burger: http://t.co/r7oFa6fGEu #BurgerDay pic.twitter.com/IXDVcvIDsb

— Asda (@asda) August 26, 2015
It's #NationalBurgerDay! Who remembers the name of this foodimal? pic.twitter.com/G6XwJ34oqE

— NOW TV (@NOWTV) August 27, 2015
https://twitter.com/TGIFridaysUK/status/636814261625430016
Can't let #NationalBurgerDay go without a pun! pic.twitter.com/HC8Zzcacj8

— Moonpig (@MoonpigUK) August 27, 2015
#YUM
If you like our stories, there is an easy way to stay updated:
Follow @wersm
Instaforce
Now, you either love Star Wars or…you've never seen it. In which case everyone will want to get you to see it. And you should. The old ones, the originals – OF COURSE. Over on Instagram, a little Stormtrooper named Eric is taking the world by…storm!
With almost 90k followers, South African photographer Darryl Jones has created a whole story around the travels of Eric, the adventurous Stormtrooper.
He is truly loving life eating tasty deserts.
offering motivational inspo whilst riding a bike…
and even playing the bagpipes!
What more could you wish for in an Instagram follow? And speaking of Star Wars and Instagram…the trailer for the new movie due out in December hit Insta last night and it looks GOOD!
Tumblr Time
Since we live in a wondrous age where there is a Tumblr for everything…we now have one for short stories made up of example sentences in dictionary word definitions. You read right.
Dictionary stories is the work of British designer and illustrator Jez Burrows and happened as a result of Jez's search for the full definition of the word "study". The example sentence to illustrate the word in the New Oxford American Dictionary was as follows: "He perched on the edge of the bed, a study in confusion and misery.'
Jez thought it was almost like a piece of literature lost amongst the definitions so he started piecing them together and creating new stories from them.
Enjoy!
Snapple Music
Apple Music are trying out the Snapchat approach to promoting their services. After billboards in NYC's Times Square, Apple is taking a different and more discreet route to our hearts. The now infamous Snapchat Geofilter launched in June is what it's all about with the US crowd seeing something like this in select parts of LA, near Apple store locations across the city.
Word on the street is that it went live in New York about three days ago as well with Snapchatters spotting it around the Grand Central Station.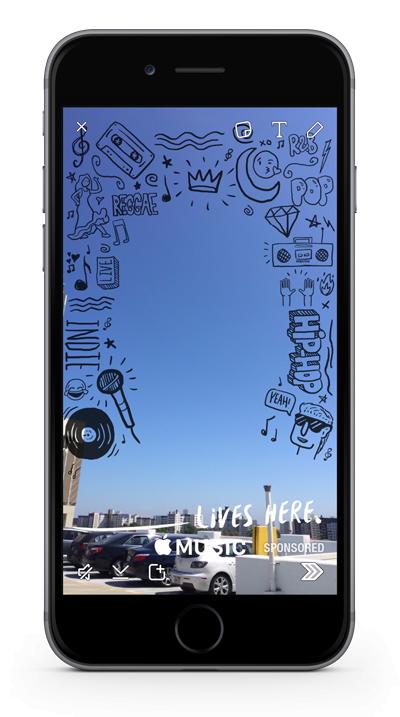 Can anyone spot any in the UK, I wonder?
If you like our stories, there is an easy way to stay updated:
Follow @wersm
Pop, out! Have a wondrous weekend!
---
You might also like
---
More from Social Fun
---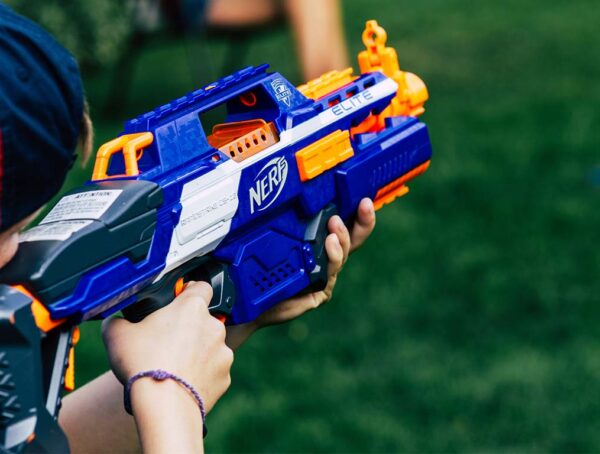 Most people have probably grown out of their Nerf obsession; if you haven't, you could become the new NERF Chief …