Is it Bank Holiday yet? Damn it, come on time, get with the programme! Bank Holiday is not here but Autumn kind of has been in the past few days, I've seen people wearing COATS. COATS I tell you! Today makes up for it a little bit though, shades are firmly ON.
Anyway, there's lots to go through fun social media wise so let's get smash the mash!
#BatTrump
Straight off the batt (snigger), Donald Trump continues to entertain in the US presidential campaign trail with a new nugget of social media hashtag joy.
After a speech on 16 August at the Iowa State Fair, the Trump invited a group of children for a helicopter ride. One of the oldest on board, William aged 9, was fully equipped with a GoPro camera for the occasion. During the flight, this exchange took place:
William: Mr Trump, are you Batman?
Trump: I am Batman.
https://www.youtube.com/watch?v=6IrKSwy4cVQ
Enter #BatTrump and a good ol' Twitter meme bonanza as follows:
Ladies and gentlemen, the next president of the United States #battrump pic.twitter.com/U13G98vIv1

— Adam Miskiewicz (@skevy) August 17, 2015
@realDonaldTrump is beating up all the candidates in broad daylight & doesn't even have 2 hide his identity #BatTrump pic.twitter.com/b79RkqVdBy

— Amy Mek (@AmyMek) August 17, 2015
https://twitter.com/Hillary_45/status/633113901635272706
There is even a @BatTrump account with its location set in Mexico…
Trump that!
Plagiagram
So this week has been all about plagiarism on Instagram! Whether we like it or not "lifting" photos and memes on Instagram has become a little bit of a sport. Some are better at it than others, some get caught, some don't. But when your entire "fame" is pretty much built on your Instagram presence…it gets tricky when you get found out.
@TheFatJewish is the handle of Josh Ostrovsky, a portly and self deprecating Internet celebrity who is now a member of the social media glitterati getting paid pretty well to endorse products and make appearances at events. Ostrovsky started his career back in 2013 and focuses on fun, lighthearted posts about hangovers, Mondays, diets, Kanye etc. and the occasional "nude with props" selfies his audience have come to expect.
The problem is, a lot of these posts seem to have been lifted from comedians around the world. There is even a Storify page compiling over 50 plagiarism counts against him.
https://twitter.com/tan1337/status/575556782367596544
vs.
#InstaFail
Tumblr Time
Yay, Tumblr Time! Emoji are pretty much the new language de jour. I personally use the muscle emoji for everything nowadays – well done is muscle, go to gym – muscle, great outfit – muscle etc. In light of all this, it makes PERFECT sense to have a Tumblr page translating movie posters into emoji. Am I right?
If you like our stories, there is an easy way to stay updated:
Follow @wersm
Some of my favourites are as follows:
Speaking of emoji, a new batch of characters is in development for 2016. Croissants, avocados, bacon, foxes, owls and sharks will all hopefully make the grade. Get voting here.
:wave:
:muscle:
:sunglasses:
:dancer:
---
You might also like
---
More from Social Fun
---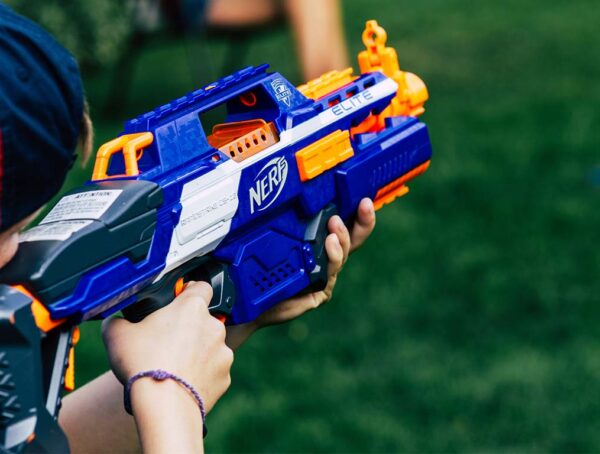 Most people have probably grown out of their Nerf obsession; if you haven't, you could become the new NERF Chief …