Hey there campers, how's the week been? I have been commuting my proverbial off this week and it has been mildly HELLISH but  I am going to Paris next week so that takes a tiny sting out of it! I've been practicing my "Pardons" and "Mercis" and packing all striped clothing in prep. My plan is – eat escargot, tourist it up the Tour Eiffel, round the Zoo, Musee D'Orsay, do the Bateaux Mouches sail at night and watch the finish of the Tour de France by Place de la Concorde. And bring back wine. And cheese.
But I will tell you ALL about it next Friday (of course!), for now – it's this week's MASH!
50 Cent Hasn't Got 50 Cents
By now you should be well aware that 50 Cent has filed for bankruptcy. The blinged out rapper found himself in a bit of a sticky financial situation when a multi million dollar defamation lawsuit went against him and turned him insolvent. Twitter was quick to pounce on the hilarity of the situation considering "fiddy's" name and lavish lifestyle.
50 Cent has declared bankruptcy. In a related story, Ice Cube's freezer is broken.

— Eli Braden (@EliBraden) July 13, 2015
50 Cent has filed for bankruptcy! At least he has his baseball career to fall back on… https://t.co/L8R7l8D1dB

— LADbible (@ladbible) July 13, 2015
The European Union is now in talks with 50 Cent.

— Dave Pell (@davepell) July 13, 2015
50 Cent has filed for bankruptcy? That makes 0 Cents.

— Brett Phipps (@InverteBrett) July 13, 2015
*Sees 50 Cent filed for bankruptcy*

*Logs on to Twitter*

*Waits* pic.twitter.com/3ySqVQkNhZ

— Jamie Delaney (@Jamie_Delancey) July 13, 2015
Looks like 50 cent is taking his grandmothers garbage out again #bankruptcy pic.twitter.com/GoOUBPWTC5

— Frank Zappa (@FrankXZappa7) July 15, 2015
Even 50 himself is poking fun at the situation with this post on Instagram from Monday:
Get rich or die tryin', right?
Breadstick Meme
Tumblr users have started using the "shoving breadsticks in my purse" phrase to deal with a whole host of dating deal breakers. The bredsticks meme account features "conversations" between first daters in a restaurant environment and they include dealbreakers ranging from lack of Harry Potter knowledge to One Direction fandom status, Fleetwood Mac song preferences and a whole bunch of other topics you won't have ever thought of!
…shoving breadsticks into my purse because I am hungry.
Plutogram
NASA decided this week to share its first images of Pluto via Instagram! We are already used to the astronauts from the International Space Station sharing amazing images from outer space but this is the first time a space exploration shot has been premiered via social media.
Instagram had a one hour lead time before NASA officially released the new set of photos including beautiful images of Pluto's moons.
With almost 4 million followers, the NASA Instagram account ranks higher than MTV and even Humans of New York. It is definitely a stellar move for the space programme and one that will get a much larger audience for exciting new discoveries in our galaxy than a mere website!
If you like our stories, there is an easy way to stay updated:
Follow @wersm
Vine Styles
And since we spoke of One Direction earlier…no, it's not #Zayn…Harry Styles "did a fall" worthy of Madonna at a recent concert! The Vine of it has been looped over a million times and it stirred mixed emotions – concern, delight, sheer amusement…mine were the latter two. Obviously!
https://vine.co/v/evaziMYMWBh
Au revoir!
---
You might also like
---
More from Social Fun
---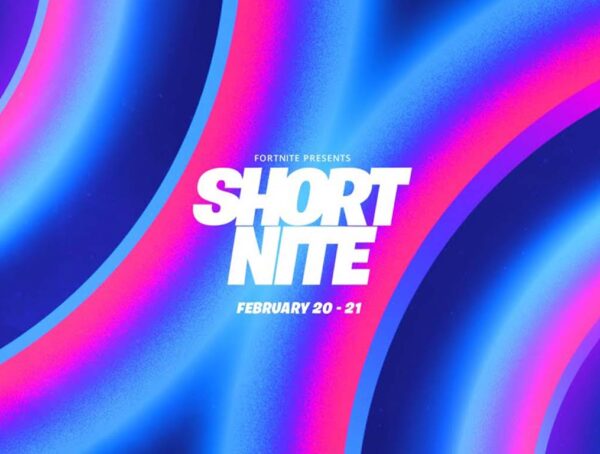 Fortnite has announced the Short Nite Film Festival with screenings for 24 hours on Party Royale's Big Screen.