Holy moly macaroni, what a busy week this has been, aye?! Greece, tube strike in London, UK Budget 2015 plus New York Stock Exchange shut down…honestly, I'm exhausted! Thank HEAVENS it's the weekend, I'm going to watch cat videos only for the next two days.
Right! Ready, steady, MASH!
#IDS does #Budget2015
So this week saw George Osborne release the "new living wage" for the UK. And it's less than it was. And you think that would be enough to set Twitter on a meme spree but it was Ian Duncan Smith's reaction to the announcement that really got everyone's vilifying creative juices going.
Twitter went wild over IDS' reaction to #budget2015 http://t.co/QNCLqxV0jh pic.twitter.com/PmrKoZQ68o

— Daily Mail U.K. (@DailyMailUK) July 8, 2015
Inevitable 50 shades of #budget2015 pic.twitter.com/cEK5x0IzEw

— General Boles (@GeneralBoles) July 8, 2015
#OtherThingsIDSCheeredAt https://t.co/UE6sWGbrw0

— BuzzFeed UK Politics (@BuzzFeedUKPol) July 8, 2015
I give you.

Ian Duncan Solero. pic.twitter.com/Snv9UcRMYU

— Brigon of Spakkad (@BrianSpanner1) July 8, 2015
(sad)#catsofinstagram
Now prepare for the most "n'awwwww" inducing photos of your life! Her name is Luhu and her little eyes are fixed in a sad stance ever since an operation for an eye infection when she was just a kitten.
https://instagram.com/p/4swe_Nyivr/?taken-by=lanlan731
I am personally going to start illustrating any sad moods with this little feline wonder! Like the budget news…
SayWhat?!
You know when you wish you had an Urban Dictionary + Vine combo app that you could check new lingo on? Your wish is granted, enter SayWhat. You can check definitions, rate them and upload new ones in video format (the process is very similar to Vine's).
Imagine this, you can also access slang in Spanish or Mandarin should you come face to face with particularly peculiar phrasing whilst travelling! SayWhat's definitions are fun to watch and the app is certainly a great new avenue for the non-camera shy out there.
When you search for a term you get all the uploaded videos existing under that term and you get to vote which is the best! Try it, it's on fleek!
Every Single Word
Discussions about equality in race and gender in the film industry have been hot topic for a good few years now (if not forever), so here is Tumblr illustrating just how misrepresented any other colour except white truly is in Hollywood.
http://everysinglewordspoken.tumblr.com edits together all the lines of dialogue delivered by people of colour in blockbuster movies. Dylan Marron, the writer and performer behind the project says "people who finance the movies are not going to want to throw millions behind a movie of a non-famous person of colour. There needs to be much more of a mix. Executives are so worried about losing money. [They] should rest more on amazing stories, and take a little more risk."
If you like our stories, there is an easy way to stay updated:
Follow @wersm
Take That & Party!
---
You might also like
---
More from Social Fun
---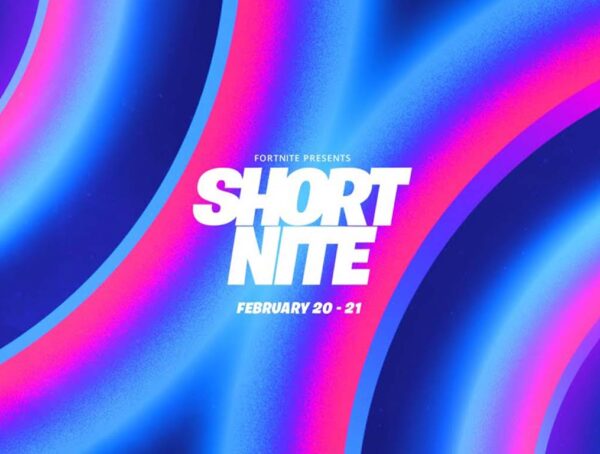 Fortnite has announced the Short Nite Film Festival with screenings for 24 hours on Party Royale's Big Screen.