Hold the press and ice your drinks, the hottest day of the year happened this week and it was a SCORCHER! Social media was all over it like a heat rash so let's dive straight into the cool waves of this week's mash.
Ready?
#hottestdayoftheyear
The most popular Twitter # in all the land this week was #hottestdayoftheyear and brands were quick to capitalise on the hot humour. From cosmetics to crisps all the way to cider and betting, creatives were out en force with their best efforts and here are a few of my favourites:
It's the #hottestdayoftheyear. Stay moisturised. pic.twitter.com/DaZxS2CB4t

— L'Oréal Men Expert (@lorealmenexpert) July 1, 2015
Seeing as it's the #hottestdayoftheyear, let's play Sunny Weather Bingo! pic.twitter.com/y4TAgzIc9Q

— Paddy Power (@paddypower) July 1, 2015
We be melting #hottestdayoftheyear #CantHelpButSmile pic.twitter.com/TtmQV6axLx

— Walkers Crisps (@walkers_crisps) July 1, 2015
This is us today. #hottestdayoftheyear pic.twitter.com/F0TKXn77cy

— Film4 (@Film4) July 1, 2015
Put the #hottestdayoftheyear to the test! Follow, RT & guess how long the ice takes to melt – chance to WIN prizes! pic.twitter.com/ErkgLZ9eEz

— Magners Cider (@MagnersUK) July 1, 2015
It wasn't just brands tweeting hot tweets mind, we also had sheets in the freezer, melting cats and hobbits!
Why yes, that is our bedsheets in the freezer. #hottestdayoftheyear pic.twitter.com/cJWjv2TglJ

— Cristy Garratt (@CristyGarratt) July 1, 2015
You know it is a hot day when even the cat melts. #hottestdayoftheyear pic.twitter.com/NtUts57BqF

— Gautam Trivedi (@KaptanHindustan) July 1, 2015
Bugger me it's bloody hot!! #HeatWave #melting #Frodo pic.twitter.com/khQJc4EVw5

— EmLou (@emlou52) June 30, 2015
InstaLove
Now, we may be months and months away from Valentine's Day but it is the Summer, romance is in the air and a new dating service may be afoot courtesy of Scout Willis. Demi Moore and Bruce Willis' daughter took to Instagram in search of a suitor for her sister Tallulah! Posted on Tallulah's account, the "ad" is all about finding a "cute person" and features a gmail address where you can register your interest.
https://instagram.com/p/4gNFNZuJYx/
Is there anything that Willis named people don't do in style…?
AppleMusic Takes a Tumblr
So Apple Music finally launched this Tuesday! It boasts your usual online music streaming features plus and internet radio station, Beats 1.
If you like our stories, there is an easy way to stay updated:
Follow @wersm
If you want to to keep up to date with the latest on what's coming up over the next few days, find special events ahead of time, interviews and special recordings, go to AM's Tumblr page.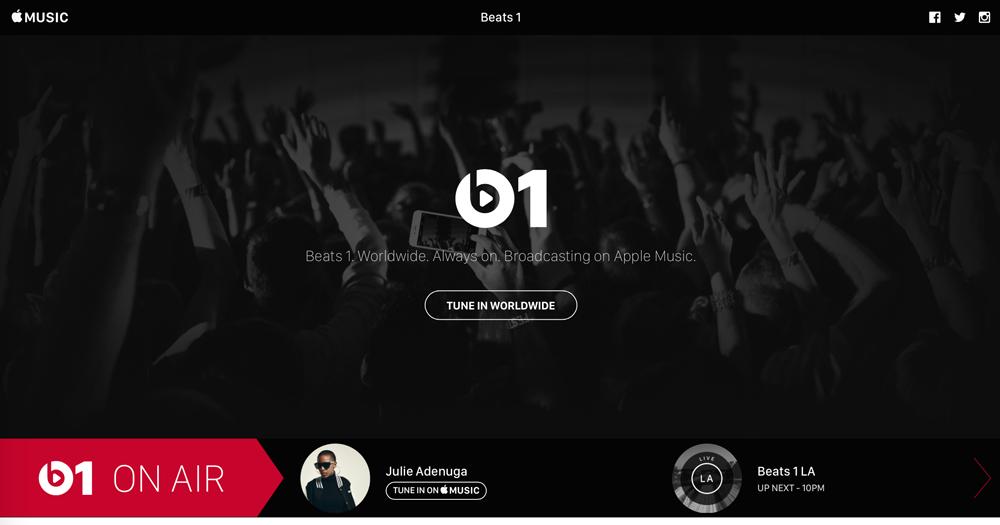 This is just one of the social media Apple Music is using to build its audience with the Twitter page offering updates on what's happening and links to relevant content, whilst the Instagram account shares photos and video clips.
Ian McKellen Wins At Vine (Too)
Now we are all familiar with Ian McKellen and his Twitter photo antics and we are all familiar with the celebrations that ensued last week after the Supreme Court in the U.S. legalised same sex marriage in all the land. But what do you get if you put two and two together?
https://vine.co/v/eJuJdLPLj7X
The best celebration of all time! McKellen and his "Vicious" co-star Derek Jacobi were truly delightful in their celebrations that even featured a marriage proposal (in jest)! As "We Are the Champions" played in the background. Jacobi popped the question, "Will you marry me?" to which McKellen replies "I will, Derek, and now I can."
Hurrah to that, enjoy the all the love, the sun and the fun. Ain't life grand?!
---
You might also like
---
More from Social Fun
---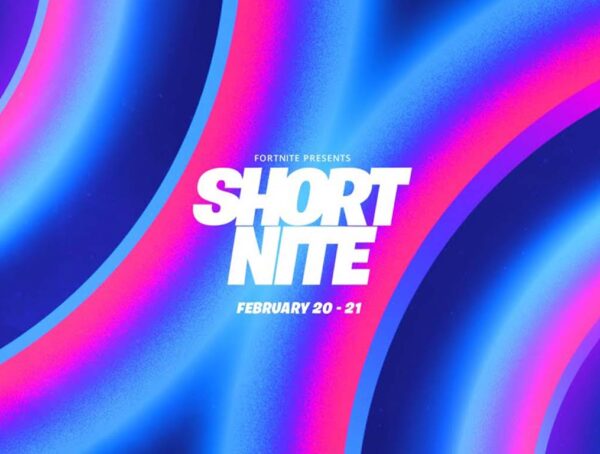 Fortnite has announced the Short Nite Film Festival with screenings for 24 hours on Party Royale's Big Screen.