Happy Friday one and all, we have made it! Self five! Are you ready for the third mashup? Do let me know likes, favourites, comments and anything you'd like to add or share!
This week was full of surprises, more or less funny, but all worth of the Fun Pop Mashup!
Russel, Twitter And The Phone Number
Right then, Russell Brand facing potential ban from Twitter? The bearded wonder posted a Daily Mail journalist's personal phone number to an audience of 8.7 million followers and may be in violation of one of the first rules of Twitter Club…"you shall not share private information in Twitter Club."
He deleted it shortly after with this justification:
That was a bit nuts. He put it thru me door with "please call" on it. They're bothering me Mum. Deleted it. I'm human.

— Russell Brand (@rustyrockets) December 8, 2014
and then retweeted the Guardian's article about him facing a ban a few hours later. It has been an interesting ride for a few journalists recently as public figures have decided to "name and shame" them in the public arena after receiving bad press. Noel Fielding and Dapper Laughs were actually shown to have actively instigated trolling against specific journalists. Brand admittedly did not but once the info is out there, the consequences can be unforeseen, even for a man who speaks the "Trews"…
Twitter Goes Nuts For Kate and William (Again)
Next was the "news" that Jay Z + Queen B met Kate M + P Will. Twitter was a mess of admiration and awe with a few of my favourite tweets below. As a global audience, we really don't need much to be entertained, do we…?
That time William and Kate met the real Queen #Beyonce #QueenB pic.twitter.com/32uFOl6lMp — rebecca (@rebecca_asher_) December 9, 2014
Kate is like "OMG I met Beyonce!" #royalvisitusa #williamandkate pic.twitter.com/6CQL24ePFW

— Sara Sumners (@PurpleYing) December 9, 2014
When A Spider-Dog Rules Over YouTube
YouTube shared their top performers for 2014 and with over 113m views since September, Mutant Giant Spider Dog was the most shared and discussed video online. The Polish filmmaker and his tarantula clad pooch was the biggest trending video of the year, Google has confirmed.
And the Instagram Of The Year Is…
Over on Instagram (FYI, they are now bigger than Twitter AND introducing verified badges) this is the most liked photo of the year. Well done Kris Jenner, you truly are the best manager! Is there an award we can give this woman? Also, the most popular # for Instagram in 2014 was "love"  – n'awww!
Have a fun weekend and a wondrous week ahead!
Related Stories:
 Featured image credits: USA Today
You might also like
---
More from Social Fun
---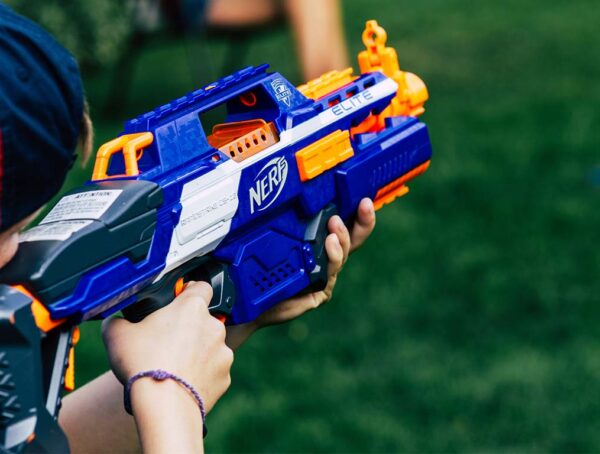 Most people have probably grown out of their Nerf obsession; if you haven't, you could become the new NERF Chief …