So…a horse walks into a bar and the bartender asks "why the long face?"…you see what a week of work has done to me?! I need this long weekend to bask, BBQ and rest my funny bone. Who's with me? The weather better be.
I give you the mash!
#ThanksDave
It's fair to say that The Late Night Show with David Letterman is a TV institution. Its couch has accommodated more talent, stardom, glamour and giggles than a Hollywood counsellor's before and after award season! After 33 years and over 6000 broadcasts, the curtain came down for the last time this Wednesday. Twitter was awash with praise, heartfelt thanks and nostalgic throwbacks under the #ThanksDave hashtag.
TV won't be the same without Dave. pic.twitter.com/9q5NHTf3b5

— Barack Obama (@BarackObama) May 20, 2015
It's absolutely absurd to thank David Letterman for all he's done in a tweet. But that's the world we live in now. #ThanksDave

— Conan O'Brien (@ConanOBrien) May 21, 2015
i've known dave for over half of my life! you've been so supportive and kind to me since 1988 – good… https://t.co/adXqk1tq7u

— Harry Connick Jr (@HarryConnickJR) May 20, 2015
#ThanksDave for 33 years. Cheers @letterman! https://t.co/o1fCGN57ip

— Backstreet Boys (@backstreetboys) May 21, 2015
Kevin Feige, president of Marvel Studios had the best one!
#DavidLetterman #ThanksDave pic.twitter.com/PR3zR28qx5

— Kevin Feige (@Kevfeige) May 20, 2015
Thank you indeed for paving the way so that the American comedy talk show is one of the best pastimes known to man!
OZ vs Nickelback
Australia seems keen on making the Mash cut every week now it seems. This time, it wasn't Johnny Depp's dogs it was Nickelback's songs! Queensland Police took to Facebook to expressed they clear dislike for the Canadian band. And if the BOLO (Be On The Look Out) poster didn't make it clear enough, the statement that comes with it spells it all out:
[quote]Police are on the lookout for these men who are believed to be impersonating musicians around Boondall this evening. Avoid the area. It may be hazardous to your hearing and street cred.[/quote]
The post has already ranked up over 36000 views and almost 12000 shares… If you thought being a Nickelback fan was tough, it's now bordering on illegal. "Cause we all wanna' be big rockstars…"
Life's a bag!
In a world of online dating, dating apps and general e-romance, an Instagram user took it all back to basics and started dating…her backpack.
If you like our stories, there is an easy way to stay updated:
Follow @wersm
Comedienne Genevieve Blau started the #JansportDate project earlier this month by posting a series of classic date scenario photos featuring herself and her pink Jansport backpack. They include dinner, romantic walks, coffee, naptimes and all the classic lovegrams you'd expect of coupledom.
Blau explained in an interview with Business Insider:
[quote]My humor tends to skew more towards the absurd. I have a piece about a motivational speaker for dogs, and I recently put up a sketch about a girl who grew up in a windowless basement. When you consider that I am dating my backpack, it reads.[/quote]
She has gained more than 1000 followers since the beginning of the month and each new post gets hundreds of likes. So popular was her campaign that Jansport themselves have given her a free trip anywhere in the world!
Free things for fun is my favourite!
What's in a Vine?
How many times have you started watching a movie and even though it was crap you thought "oh, I'll give it a chance" only to get to the end credits and know you will NEVER get those two hours back. I know!
Vine user Ben Cahn has solved this problem for all of us with this #famousmovies series. He decided to summarise the plot of 23 famous movies in six seconds each.
If you like our stories, there is an easy way to stay updated:
Follow @wersm
And the Internet LOVED it. With more than a million loops and hundreds of people posting their own versions, it's safe to say that this is a Vine example of a viral. Here is a selection for you:
https://vine.co/v/eA1xaJLpOQA
https://vine.co/v/eA1gLTQiwVL
https://vine.co/v/eAbuBXpZdZ3
https://vine.co/v/eAqBA3jurOF
Sir, the weekend is upon us! F…antastic, I love that time!
Read next: Take Off – The Smart Scheduling App For Instagram
---
You might also like
---
More from Social Fun
---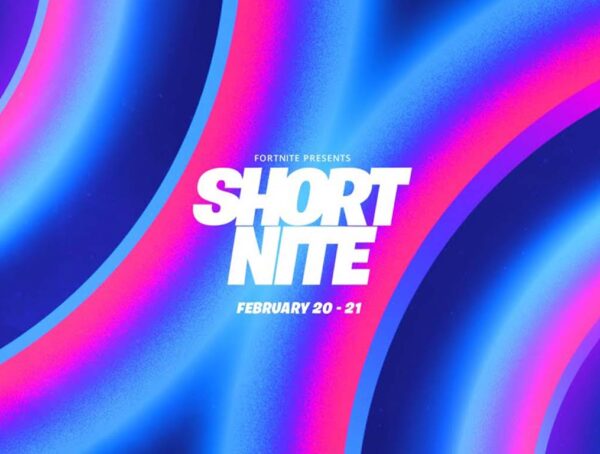 Fortnite has announced the Short Nite Film Festival with screenings for 24 hours on Party Royale's Big Screen.