So…considering how busy last week was celebration wise, these past seven days seemed a whole lot tamer. We did however get #InternationalDanceDay! Is there anything humans on social media do not celebrate, I wonder?! I looked into this for us all and the answer is…no. We celebrate everything. May alone will see delights such as Roast Leg of Lamb Day, Towel Day, Accounting Day, No Dirty Dishes Day and today's special one – No Pants Day! That's right, if you're wearing pants, you're not trying hard enough at this
When is Mash Day, I hear you cry? Turns out, the closest we get is National Potato Day in the US and that's on August 19th. But hey, Mash Day is every Friday, "amiright"?!
Ed Balls Ed Balls Ed Balls '15
Keep those party hats on as Twitter celebrated Ed Balls Day for the fourth consecutive year on Tuesday. The celebration of course marks the auspicious day that Labour MP Ed Balls tweeted his own name like so and the world rejoiced.
Ed Balls

— Ed Balls (@edballsmp) April 28, 2011
Every year since, tweets abound and laughter ensues. This year it was bigger and better than ever with some major brands having a #ball too:
Just spotted this at Balham. Cheeky but fair play. #EdBallsDay pic.twitter.com/rN6Rm5fiQN — Andy Lang (@HRH_Duke_of_Url) April 28, 2014
Egg Balls pic.twitter.com/7U7zZitkZR

— Tesco (@Tesco) April 28, 2015
Good morning, @EdBallsMP. Your pizza is ready. Many happy returns… #EdBallsDay pic.twitter.com/wTDKY682tb

— Pizza Hut UK (@pizzahutuk) April 28, 2015
YouTube goes to Hollywood – Relax
To sing us into the news about YouTube, we have this truly amazing and ever current version of 'Get Lucky' created in 2013 especially for…you guessed it, Ed Balls Day! I dare you to get it out of your head and I apologise now for any Ed Balls related incidents.
As if that wonder wasn't enough, YouTube plans to release several full length feature films over the next couple of years. Featuring YouTube's top content creators, the project is in association with DreamWorks' Awesomeness TV and will see the films premiere exclusively on YouTube before becoming available anywhere else.
Alex Carloss, head of YouTube Originals, hinted at this in a blog post back in September 2014 when he wrote:
[quote]We'll experiment with new formats and ideas. We'll get our hands dirty. We'll make some mistakes. Together, we'll (hopefully) create some fantastic new content on YouTube. But one thing is certain: there's no one we'd rather go on this adventure with than our creators.[/quote]
I don't know about you but I always associate YouTube with a small screen and buffering. And a not a silver screen and popcorn. See where I'm going with this…?
Facebook Real Estate
Over to Facebook and news that it is finally moving from Palo Alto to its new home in Menlo Park, four years after officially announcing the site migration. The impressive new offices (all 430,000 sq feet of them) were designed by Frank Gehry and are essentially a huge open air room with a veritable park on top, acting as a roof. The question on everyone's mind however is how the move will impact real estate prices.
If you like our stories, there is an easy way to stay updated:
Follow @wersm
If history is anything to go by, in the time Facebook was in Palo Alto, the price of real estate increased by over 75%! I tell you one thing, they better not setup a campus-come Safari Park-come Sea Life Face Centre in SE England or we are finished.
Tumblr Magic
Tumblr time and as ever, it holds some magical things in store. Of Sparrows, created by a Japanese artist known as A Sparrow, creates some of the best things gifs can be on http://ofsparrows.tumblr.com. Each piece can take about 15 to 30 hours to make and inspiration can be found everywhere. Her latest piece, uploaded just four days ago is all about Spring.
If you like our stories, there is an easy way to stay updated:
Follow @wersm
Have a grand long weekend, eat your vegetables!
---
You might also like
---
More from Social Fun
---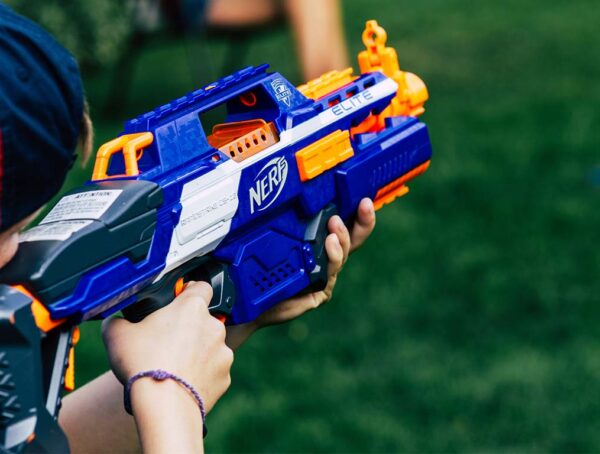 Most people have probably grown out of their Nerf obsession; if you haven't, you could become the new NERF Chief …