A week away from the next UK bank holiday extravaganza and we are back to chilly weather, flip flops back in the closet. On the flip side (see what I did there) we have had Book Day, Earth Day and St. George's Day all in one week. Social Media has been buzzing with photos, reposts, retweets and shares of classic reads, magical sunsets and English flags.
With so much celebration about, let's get down to some serious mash business!
Twitter Always Loves A Diva
You know how last week I wrote about old Robert Downey Jr and how he's now on Instagram? Well, this week he's all over Twitter and YouTube too. The Iron Man walked out of an interview with Channel 4's Krishnan Guru-Murthy when questions deviated from the new Avengers movie to his past prison and drug troubles.
Twitter reacted en force and either backed the actor or blasted his diva behaviour. This is not the first time the C4 journalist has messed with Hollywood's bad boys. Guru-Murthy also made Quentin Tarantino threaten to "shut his butt down" in a heated interview during a promo interview for Django Unchained. Playing with some serious fire there, Krishnan…or is it all special effects?
TIDALOL
Twitter town is also wondering whether TIDAL is more like TIDALOL…JayZ's music streaming pet project is not doing great by the looks of things. One of the project's top supporters, Yeezus himself, Kanye West is already having mixed feelings about it. Not only has he changed his profile photo from the Tidal logo to artwork from a previous album but he went and deleted all tweets mentioning the platform this week…and then changed his mind and posted this out of the blue yesterday.
The love of music is louder than words. http://t.co/dvYp0pl3An pic.twitter.com/1B4edv3jRl

— KANYE WEST (@kanyewest) April 23, 2015
Who here thinks Jay was on the phone? I do, I do!
Madonna, Please Check Your Facts
Over in the image land of Instagram, Madonna simply refuses to keep out of the social media spotlight! The singer posted this photo thanking Maggie Thatcher with #unapologetic and #rebelheart hashtags then swiftly deleted it (within minutes) when a wave of negative comments from the gay community flooded her account.
Margaret Thatcher of course initiated legislation that banned the "promotion" of homosexuality back in the 80s. Oh Madonna, just go for a walk or have a cup of tea! Switch that phone off for a week, do some research.
Facebook Goes Musical
Staying in the music sphere, we have Facebook and their partnership with Bop.fm. The digital music startup will enable Facebook users to play songs right on their news feed! 
If you like our stories, there is an easy way to stay updated:
Follow @wersm
The company explained:
[quote]Sharing with your music buddies on Facebook is easy, but having them open another tab is not as fun for them. Solution? We partnered with Facebook to let you and your friends listen to music from any music service directly in Facebook.[/quote]
The soundtrack to your social media life is on!
Snapchat Wants To Unlock Inspiration
Snapchat meanwhile has apparently submitted for approval a patent that would allow users to unlock photos taken by other users in specific locations!
If you like our stories, there is an easy way to stay updated:
Follow @wersm
Say you were at the Taj Mahal and as you pointed your phone and prepared to take a photo, Snapchat would pop up and ask whether you wanted some inspiration from other snaps taken in that exact same spot!
Something like a Pinterest + Instagram combo via huge satellites following your every move. Interesting but a touch "herdy". Imagine everyone taking the same photos, in the same spot, in the same light, with the same filters…yawn. It would end up as boring as hot dog legs by a pool day in, day out!
Bye now!
---
You might also like
---
More from Social Fun
---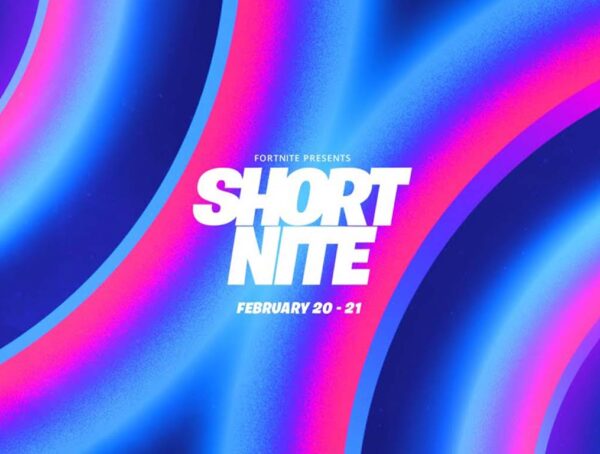 Fortnite has announced the Short Nite Film Festival with screenings for 24 hours on Party Royale's Big Screen.