Hello Social Media aficionados, Simona here. Now that we have been introduced and decided we all like each other, let the social media adventure continue! Are you ready for the second mashup? Do let me know likes, favourites, comments and anything you'd like to add or share!
This week was full of surprises, more or less funny, but all worth of the Fun Pop Mashup!
Twitter & The Blair Xmas Card
This week, we simply must start with Twitter's reaction to the Blairs' Christmas card.  First day of the advent and a great way to kick start a full on winter Tweet fest as the former PM and his life partner in crime decided to release what can only be described as the "grin and bear it" poster for the holidays.
I like how Tony Blair's Christmas card is really nice and definitely not terrifying/the stuff of nightmares: pic.twitter.com/9TXQccicZE

— Marie Le Grinch (@youngvulgarian) December 1, 2014
Oh and speaking of Twitter, they have now made it a smidge easier to troll the trolls…by requiring fewer details when you report abusive tweeterers. I am all for something requiring LESS information for once. Hurrah, let's party like it's 1999!
Instagram Fail Of The Week
Instagram wise, it's all about controversy yet again. I told you it's an arena for the naughty! This week it was Balotelli who did the Instagram shuffle (which consists of: post faux pax, wait one – two hours to cause outrage, delete). The cantankerous Liverpool star is in trouble for a racist and anti semitic post involving everyone's favourite mustachioed Italian – Super Mario. Is there any wonder though when said image was created by the @TheLadBible…
Of course Baloteli later apologized on Twitter claiming he thought it was an anti-racist post, with humour….
I apologize if I've offended anyone. The post was meant to be anti-racist with humour. I now understand that (…) pic.twitter.com/UlNeNlEz9M

— Mario Balotelli (@FinallyMario) December 2, 2014
Snapchat For The Business Elite
Now, did you know that an Irish entrepreneur has launched OneOne "a super-secure version of Snapchat" for the business elite? Messages self-destruct in 24 hours and it's aimed at lawyers, doctors and the suited types – what about me? And there is no tracking nor any storing of data (whaaaaat?!) The app's main focus is on anonymity and untraceability. It makes me feel like a bit of a ninja of the social media world.
Tumblr Speeds It Up
Over at Tumblr – FYI it has now overtaken Instagram as the fastest growing social media site – and their new interactive features! Here they are slipping into something more commercial and inserting a bunch of new buttons to their layout in a bid to increase their market share even further. I like the move but stop making it so easy for me to buy EVERYTHING. Because I will and then Facebook will know and tailor my ads! Noooooo!
Related Stories:
You might also like
---
More from Social Fun
---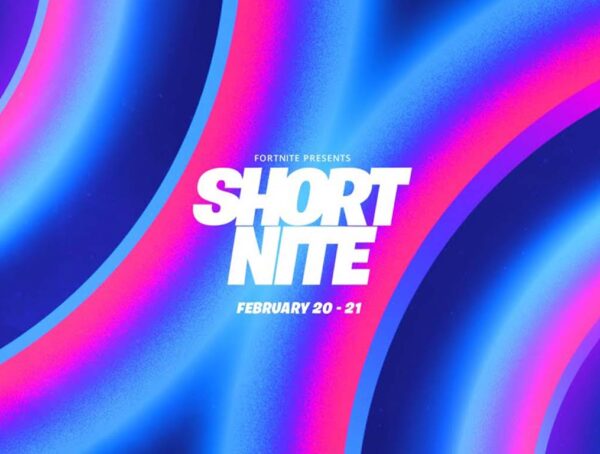 Fortnite has announced the Short Nite Film Festival with screenings for 24 hours on Party Royale's Big Screen.