How much nicer is a four day week? Right? I loved it, Tuesday was fake Monday and yesterday I assumed was Wednesday but NO, it was Thursday. And now it's Friday and it technically only took three "evil" days to get here. Hurrah!
I say we all campaign for four day week and see which candidate in the UK election supports us. THAT will throw a spanner in the proverbial political works, won't it? I wanted to create a Twitter account for it and everything but guess what, @fourdayweek, a Four Day Week Project already exists…but has no tweets. How can you not tweet about something THIS important?
Enough reform, let's talk some serious mash.
Famous Real People Names
Now, you know we were chatting about ol' Humans of New York the other week? Well, the Facebook account posted this photo of a young girl from Pennsylvania named…Beyonce. She explains how it's a little bit irksome when people keep singing "Single Ladies" at her all the time.
The replies to the post are a selection of the sheer fun, names can generate:
If you like our stories, there is an easy way to stay updated:
Follow @wersm
Political Star On Vine
And in keeping with the musical vibe, we go to Vine where we find Ed Milliband trending. But not as a politician, as a grime music star. 19 year old Manvir Bains from Liverpool put together the six second clip featuring Ed saying "that's not me" mixed with music by grime singer Skepta. The result? An overnight hit that's looped just under 1 million times since its posting at the end of last week.
And The Apple Watch Was Revealed… Again
Over on Instagram we got an accidental sneak peak at the Apple Watch in all its packaging glory! The two photos were posted by Instagram user Jeremy Gan and were shortly after set to private but not before a good few screenshots made their way around the web.The watch will be available to try in stores from today but it will be by appointment only for the time being. An apple a day…
…should keep the doctor away! But I bet the Figure 1 app doesn't want doctors to stay away. Branded as the "Instagram for doctors", the app allows medical professionals to share photos and information about their current cases. It's a rather strange collection of anatomically explicit images shall we say. The app's founder, Dr Joshua Landy says "the task at hand is helping health care professions discuss complex cases that are both therapeutic and diagnostic". Not one for the squeamish. And also, I am hoping doctors re-sterilise after snapping all these. It's how phones get lost inside people!
Your (Video) Channel, Your Rules
Now, have you heard of Oz? No, not Australia, don't be silly! Oz is a new video platform stemming from the uber cool lands of Iceland and promises to do video sharing differently.
Just one day left until OZ goes live! Are you ready?

Posted by OZ, Inc. on Wednesday, April 8, 2015
The vision behind it is to allow up and coming artists, journalists or startups and businesses to upload content, measure interest and then charge a fee for people to watch the footage. Think premium content, behind the scenes type stuff. If you were a band you could offer a small, private gig, in the back of a van and only make it available to a select number of paying viewers on Oz as opposed to a free and ad riddled clip on YouTube. I wonder if Bjork will get involved?
If you like our stories, there is an easy way to stay updated:
Follow @wersm
That's it, I'm off and since I missed the Oz launch party in LA last night, I am going to have some chilled Cava in the chilly British sunshine instead. Summer is coming!
---
You might also like
---
More from Social Fun
---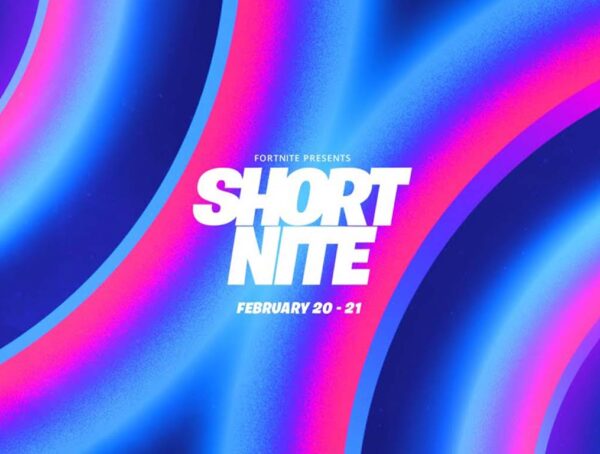 Fortnite has announced the Short Nite Film Festival with screenings for 24 hours on Party Royale's Big Screen.