Ah, at last Spring has sprung (on Wednesday and then it went all Winter again…), daffodils are in bloom (bought some – tick) and we've had a full solar eclipse that most of us missed.
Also, clocks are going forward this week so less sleep for you and for me and the entire human race. Minus Australia, Namibia, Samoa and Mexico. Oh and New Zealand and Paraguay. Ok, ok, for MOST of the human race. Mash deliveries will NOT be affected.
So are you ready for some fun social media facts?
To Sack or Not To Sack… #TwitterTalks
Twitter this week was gripped by the "will they – won't they…sack Jeremy Clarkson?" They did. So after petitions and discussions and "fracas" gaining never before dreamed of glory as an underdog word in the world of words, Top Gear as we knew it is no more. After years of faux pas, Levis and petrol, Jeremy Clarkson updated his Twitter account bio to:
[quote]I used to be a presenter on the BBC2 motoring show, Top Gear.[/quote]
Electric cars all around then, yeah?
If you like our stories, there is an easy way to stay updated:
Follow @wersm
Ready To Layout?
Over to Instagram and hands up who loves a collage? I knew it. Introducing "Layout", the new stand alone app by Instagram catering to all you image mixtape compiling fiends out there. You can share works of up to nine photos and post them on Insta and Facebook but NO Twitter allowed.
I am personally waiting for the emergence of the Layout account @CollagesofHotDudesReadingWithDogsandCats… the possibilities and permutations are truly endless!
Time For The Great Shorties
The Shorty Awards this week announced the top brand and social media content creators for 2015 per social media channel. The actual ceremony is scheduled for the 20th of April but we already know who got the cream. For YouTube, it was GoPro with this ad:
and you can see all other industry winners here.
You Don't Want To End Up On That Tumblr
Ending on a Tumblr note and I have just found my new favourite account. Maybe ever!
kindlecoverdisasters.tumblr.com does exactly what it says on the proverbial tin. It's a collection of the most bewildering, magical and mostly frightening mishaps of self published ebooks.
Here are a couple of classics featuring cats, naturally.
If you like our stories, there is an easy way to stay updated:
Follow @wersm
Farewell, goodbye, Auf wiedersehen, you know!
Featured image: The Mirror Online
You might also like
---
More from Social Fun
---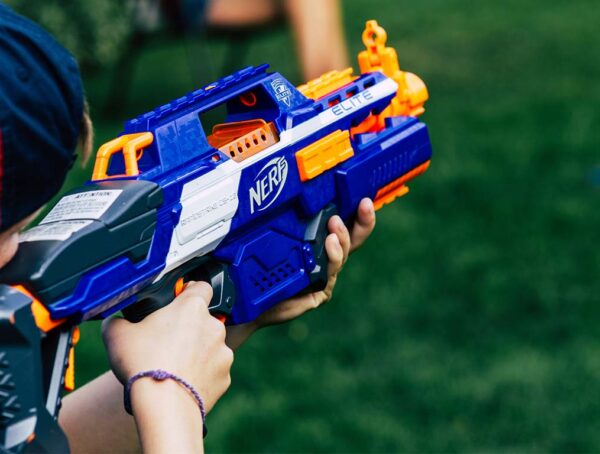 Most people have probably grown out of their Nerf obsession; if you haven't, you could become the new NERF Chief …