Hello campers, here we are again! So, apparently Britain is doing well economy wise and to celebrate the duty on beer has gone down by 1p. Cider by 2p. Whilst you wait for that party to get started, here is the mash so that you don't get too light headed celebrating all the Budget.
Are you ready to surf through the non-sense of the social web?
Starbucks Gets It All Wrong
Just in case you haven't had your coffee yet or are planning on a 5th, Starbucks bore the mighty brunt of Twitter this week. The company launched a new anti-racism campaign throughout its stores in which baristas are encouraged to start conversations about racism across the US. They write "RaceTogether" on the cups as the coffee is served in an attempt to initiate a debate on racism.
If you like our stories, there is an easy way to stay updated:
Follow @wersm
Twitter was NOT impressed and found the initiative "patronising" and "cringe-inducing". The company's Senior Vice President of Global Communications had to delete his account due to the overwhelming negative feedback on the campaign. One lump or two?
y'all realize there are no coloured hands in the press photos right @Starbucks #RaceTogether pic.twitter.com/Epd9knTYfz

— black power alt bro (@vidalwuu) March 17, 2015
#RaceTogether is what happens when a 1%-er without any actual anti-racist education or training has a mid-life "white man's burden" crisis.

— Crystal Fleming (@alwaystheself) March 17, 2015
Instagram, Hot Dudes And Their Dogs
Over to Instagram and after the success of @hotdudesreading, we now have @hotdudeswithdogs. Launched just last week, the account has already gained over 68,000 followers!
After some thorough research…ahem…I also stumbled across @hotdudeswithkittens. The latter only has around 2000 followers which I find a touch discriminatory against cats, to be honest. The following one cracks me up and it also makes me think that @randomdudeswithgrumpycats would be a lot more successful…
When An "Okay" Is All It Takes
Vine has a new serious viral! To make a long story very short, Liliana Hogan from California went on holiday to Rwanda with her family late in December last year. They hired a guide, named Jackson, to show them around. Liliana wanted to take a video of the beautiful surroundings and at the end of the clip she said "Hi!" to Jackson. He replied with a lovestruck "Okay" and the rest is meme history!
The original clip has had over 25 million loops and the sheer amount of tributes it sparked is not only impressive but some are pretty funny. Here is the original video and a couple of the spoofs:
Tumblr, The New Platform For Recruiting?
Tumblr in the mean time is getting its first dip into recruitment so move over LinkedIn! Penguin Random House UK is using the platform to recruit its "marketers of tomorrow".
The reasons behind the decision are that Tumblr is "a highly popular social network among 18-34 year-olds" and is a "hub for innovative and creative minds". Rather than submitting a classic and boring CV, applicants just need to answer seven questions formulated around the seven qualities the company is looking for. Four successful candidates will be hired in September for a 13-month paid programme in addition to two six-month marketing placements for its publishing divisions. If you fit the bill, get applying and let me know how it goes!
If you like our stories, there is an easy way to stay updated:
Follow @wersm
Toodle pip, Pop
You might also like
---
More from Social Fun
---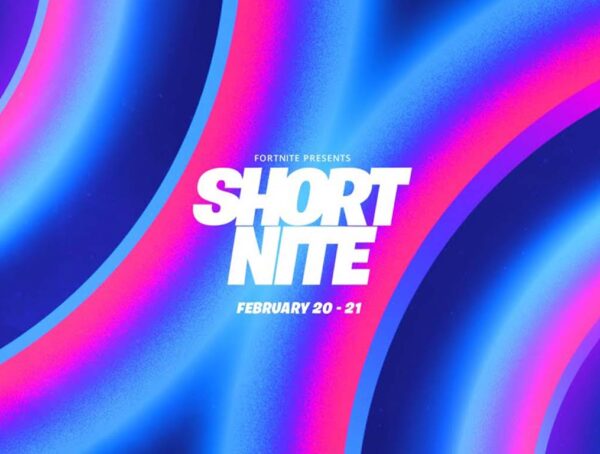 Fortnite has announced the Short Nite Film Festival with screenings for 24 hours on Party Royale's Big Screen.