One of my top F words is indeed upon us! What have you got planned for the FREEDOM days ahead of us? I'm going to start in style and have curry this evening. That's right.
While you decide, have a little look at this week's menu of social media bangers & MASH.
Since we are on the subject of food…
Facebook Is Feeling… Fat/Sick
Facebook has this week had to remove their "feeling fat" emoji from the list of "relevant emotions" humans may like to share.
Sparking two Change.org petitions with over than 26,000 people demanding the option be removed, the site had to save Face and do it. "Fat is not a feeling. Fat is a natural part of our bodies, no matter their weight. And all bodies deserve to be respected and cared for…" is what the petition initiated by Catherine Weingarten and the group Endangered Bodies read in its plea.
If you like our stories, there is an easy way to stay updated:
Follow @wersm
After initially brushing the whole affair off by saying "feeling fat" is just one in hundreds of emojis, Facebook had to listen to the people:
[quote]We've heard from our community that listing 'feeling fat' as an option for status updates could reinforce negative body image, particularly for people struggling with eating disorders. So we're going to remove 'feeling fat' from the list of options.[/quote]
Feeling ugly is still up there mind…
Twitter Users Want Plates!
Tippy toeing over to Twitter but remaining firmly in the foodie sphere (I think I was hungry when I wrote this), we have the delight that is @WeWantPlates!
Sick, tired and irked by being served grub in the oddest and most bizarre receptacles? Do you get nervous when ordering in case a bit of slate has to come off the roof to accommodate your dinner? Well, you are definitely not alone. Here are a few examples of extreme plate banishment.
Bread in a flat cap, Yorkshire @WeWantPlates pic.twitter.com/8IoTgXUr56

— Marina O'Loughlin (@MarinaOLoughlin) March 10, 2015
@WeWantPlates Screws in Sweetcorn – vegetable salvage, London pic.twitter.com/aJJ0lbUgPz

— J******* (@Uliefay) March 10, 2015
@simon_price01 @WeWantPlates Remember that time they served bangers & mash in a wine glass? pic.twitter.com/wql3tCtgdl — Billy Bell (@Billy_Bell99) March 4, 2015
Tumblr Is Going Grrrrr
Tumblr is getting all feline in its old age! By now you will have seen/heard of/liked the hugely successful photoblog, "Humans of New York". Naturally, it didn't take long for someone to combine the concept with some serious cat power and unleash Felines of New York onto the world.
If you like our stories, there is an easy way to stay updated:
Follow @wersm
The photos come with deep and insightful captions directly from the slightly dark feline psyche…my favourite is below:
Space Vine
Finally, I will leave you with Vine and its journey in space. The International Space Station was orbiting the earth this week as astronaut Samantha Cristoforetti recorded a six second clip whilst gliding over the UK and Scandinavia.
She posted it amidst several photos from around the world as the space station celebrates its 15th year of space exploration. Here's to many more! Because the universe is terribly big and I am pretty sure there's a parallel one out there where this Mash is in fact Chips…
May your weekend be out of this world!
Related Stories:
You might also like
---
More from Social Fun
---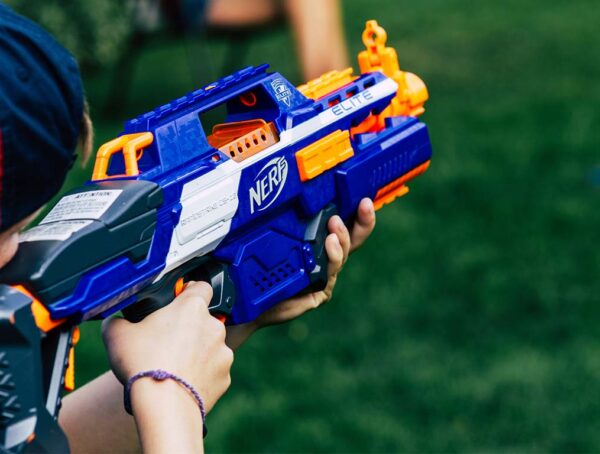 Most people have probably grown out of their Nerf obsession; if you haven't, you could become the new NERF Chief …