Hey so V Day is upon us…do you enjoy a bit of the consumerist love fest? The card, the flowers, and the stuffs? Personally, I am just going to have Easter instead as the Creme Eggs ads are on telly and the Mini Eggs are egging me on from the shelves and well…it's all getting too much really.
But as always, main course before dessert – here's the MASH!!!
Spammer Spammed?
So Twitter's security has had another blow this week with Anthony Noto, the company's own CFO, sending some 300 spammy tweets within a 20 minute hack space. Luckily for the birded wonder, it wasn't anything political, controversial or irreverent. Touch concerning on the security side of things  though as if they can't even keep their homeside accounts locked down, what about the rest of us 288 million? Eh?
If you like our stories, there is an easy way to stay updated:
Follow @wersm
Twitter And The BAFTAs…
Twitter also discussed (read dissed) the #EEBAFTAs 2015 in style. The main subjects were:
1. Kassabian trying too hard to be cool. And failing.
Drummer and bassist from Kasabian clearly thinking "Why can't we just look NICE for once." pic.twitter.com/pRQYnX0aaQ

— Alan (@alan_maguire) February 8, 2015
The #EEBAFTAs: the only event in the world where you can see Kasabian perform in front of footage of Paddington falling down some stairs. — Empire Magazine (@empiremagazine) February 8, 2015
2. No mention of Bob Hoskins in the compilation of actors and film industry figures who've died in the last year.
The omission of Bob Hoskins in the BAFTA remembrance montage seems symbolic of the erasure in modern times of the working-class actor.

— David Baddiel (@Baddiel) February 9, 2015
Well I remember Bob Hoskins and what's more I bet the Oscars will to. — Douglas Henshall (@djhenshall) February 9, 2015
Quite a few also mentioned the omission of Rik Mayall who had a huge impact on British film and TV culture. It is still the British Academy of Film and Television Arts…right? Not the Boring Arrogant Film (only) and Tat Association?
Lovebook = Matchmaking Facebook
Valentine's day is definitely on in Facebook world as Lovebook goes live. Matchmaking using Facebook ads is the future of the dating scene it seems as its reach is really quite extensive.
The ads featuring specific information about the customer get "pitched" to targeted markets filtered on specific criteria and consisting of some tens of thousands of potential love interests.
Creator CJ James says:
[quote]These ads have the potential to go viral (…)if you have the same interests as Kim Kardashian or a Premier League footballer, you could end up on their page.[/quote]
No thanks on either of those actually, get me Kanye or recently suspended Brian Williams and we can talk! Rates range from £10 to £40. Love does cost a thing.
InstaHotDudeReading
Instagram wise, it seems to be ALL about Hot Dude Reading. Quite simply, an account setup to capture handsome bookworms absorbed by various literature whilst on the tube. The  account is only weeks old and has already won the hearts of over 155,000 followers with its appealing subjects and comments glazed with sarcasm. Here is a taster:
Purring Can Get You In Trouble On YouTube
I will leave you with news that a cat purring video on YouTube has become the subject of a copyright infringement dispute raised by EMI. The video in question is here "Cat Purr 1 hour – Phantom – Calm and relaxing for study, sleep or meditation" and apparently, a 12-second section of the cat purring infringed on the copyright of a song named Focus that is owned by EMI…What the whiskers?!
Have a purrrrfect weekend!
Related Stories:
You might also like
---
More from Social Fun
---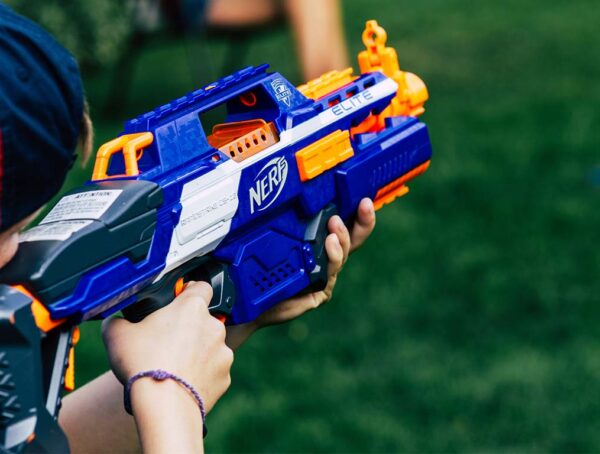 Most people have probably grown out of their Nerf obsession; if you haven't, you could become the new NERF Chief …