There is a new kid on the block. Social networking platform Friended wants to offer just that: a place for people to really connect and get together.
It's not everyday that we hear about a new social networking app or platform. And it's even less common to hear about a newcomer succeeding. But now and again, a platform that offers something truly new and different manages to make a space for itself among the few major players. Just look at TikTok.
Friended is a new social app. Started by Thumb codounder and CEO Dan Kurani, Friended has raised a $500K seed round from investors such as Jonah Goodhart, Dr. Lara Otte, Jared Fliesler, and Bobby Goodlatte.
Friended is taking a different approach to other major platforms. The app is all about giving its users a deeper and more meaningful connection to one another. And for that, Friended believes it has found the right balance between public and private moments.
On Friended, you can share what you are thinking or how you are feeling with the community. But members can respond privately to your post, offering a deeper and more intimate response to your posts. Anyone can respond. But only poster and respondent can comment and like responses, because the conversation becomes private and on a one-on-one basis,
"People feel more lonely now than ever before," said Kurani. "Part of the blame is the social media algorithms that only promote people's highlights for more ad impressions. It's isolating to see everyone's happy moments, and, then get silence when you share something vulnerable. But, it's also just plain hard to open up and share your feelings because of the pressure to be perfect."
Because of it wants to be a place where people truly connect, Friended decided that ads would not be part of its revenue model. Instead, the company is working on a premium tier that would see users pay for extra features.
With the free access, users can only post every eight hours. Commenting and one-on-one conversations are unlimited. The premium tier will let you post as frequently as you would like and comes with some extra features like connecting with people in your location. For now, access to the premium tier will cost you $4.99 per week. While it is on the pricey side, the company believes users will find comfort in being able to start more conversation and connect with more people around where they live.
Friended has not shared monthly active user numbers, its beta program counted 500,000 registered users with an average of 11 sessions per day, sharing over 2.5 million messages during the one month period.
---
You might also like
---
More from Reviews
---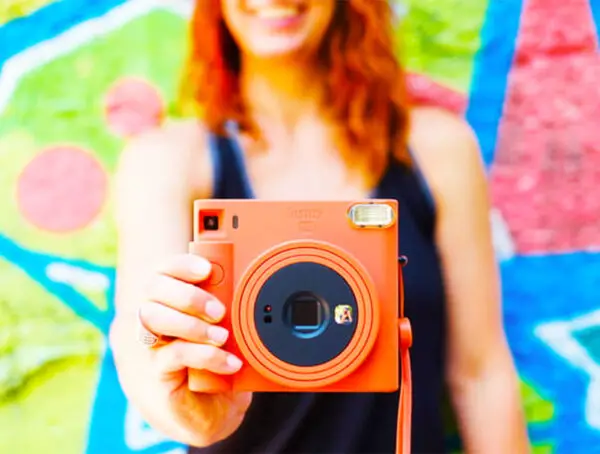 Fujifilm is making shooting analog instant-film easy and highly pleasurable with the new Instax Square SQ1.