Fashionistas and runners aren't the only ones whose heads are being turned by this ad for a limited edition of collaboration sportswear.
We dare you to say there's nothing that appeals to you or nobody you identify with, in this springy ad!
Blending inspiring historical images of Missoni co-founder Ottavio Missoni – did you know he was an Olympic hurdler? – with thoroughly modern runners in today's New York City, it manages to illustrate the joy of running without any of the smugness that can make sportswear ads unattractive no matter how fit the actors/models may be.
In Europe, we're currently pretty exercised about freedom of movement 'thanks' to the ongoing Brexit tangle, so it's refreshing to see the real thing up and running like this.
"My husband would be very proud", 87-year-old Rosita Missoni told British Vogue as the Ultra Boost collection went on sale. Revealing that she wears adidas footwear herself – and to the lushest places – Rosita said she's delighted Missoni is going back to its sportswear roots with the adidas collaboration.
She and her husband Ottavio, aka Tai, who were married for 60 years prior to his death in 2013, founded their Italian knitwear company in 1953. Prior to that, 400-meter runner Tai and his business associate and fellow athlete Giorgio Oberweger had designed 'activewear' clothing called Venjulia suits, which were worn by the Italian national track team – including themselves – at the 1948 Games.
Warm and lightweight, the clothing allowed for the freedom of movement required by athletes, and Missoni went from strength to strength, posing a strong Italian challenge to the domination of the U.S. sportswear industry in the 1950s and onwards.
Tai Missoni is also credited with inventing zippered pants legs for sports. One to bear in mind next time you find yourself in the gym, chillaxing at home – or dashing through the streets of New York with a bunch of spring flowers in your hand, of course….
To have your say on this and other ads, visit the ADDS site.
Tree Elven is a creative who thinks big, values simplicity, and just loves life. She's the Founder of 
ADDS
, an independent voting platform – it's like TripAdvisor for advertising.
Read next: CALM Reflects Helpline Calls In 'Ringing' Street Displays
---
You might also like
---
More from Guest Bloggers
---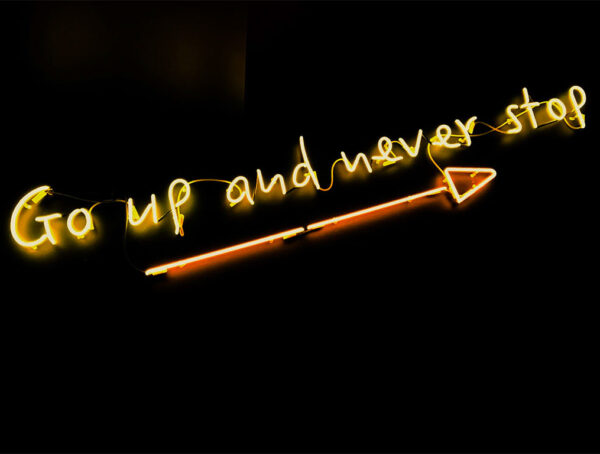 Henk Campher, VP of Corporate Marketing and Head of Social Impact at ‎Hootsuite, looks at five important social trends that …