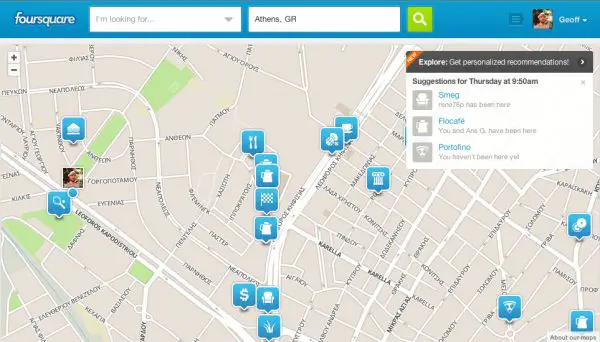 The latest Foursquare app update brings you in the center of action. Foursquare wants to enrich its database to offer more to users, and who could do this better than users?
From today, after you check in a venue, Foursquare might ask you some quick questions about the services offered at the specific venue, e.g. Do they accept credit cards, do they have a delivery service, outdoor seating, etc…
The data Foursquare collects from its users will be used to enhance businesses' profiles within the Foursquare application itself. Today, these business listings already include things like the address, location on a map, and phone number, which appear above the user-submitted tips. Currently, Foursquare says it's asking users to provide details on venues in the food, nightlife, and shops categories.  (Shops range from antique stores to gyms to florists, etc.)
The Q&A feature was first rolled out to Android users a few days ago, and has just today made its way over to iOS.
We think this is a great move by the #1 social geolocation platform as crowd sourcing is not only really trendy lately, it is after all the best way to get user oriented information.
This move to flesh out Foursquare's merchant profile data via crowdsourced Q&As comes shortly after competitor Yelp took a step of its own to maintain its position as a top app in the local reviews space: it finally launched a way for users to write reviews from mobile. The change hinted that Yelp is feeling the competition from others in the space, including  Foursquare, Google, Square, Groupon and Facebook, which are all focused on collecting data from users' visiting local businesses.
Related Stories:
This article contains parts of a post published by TechCrunch
You might also like
---
More from Foursquare
---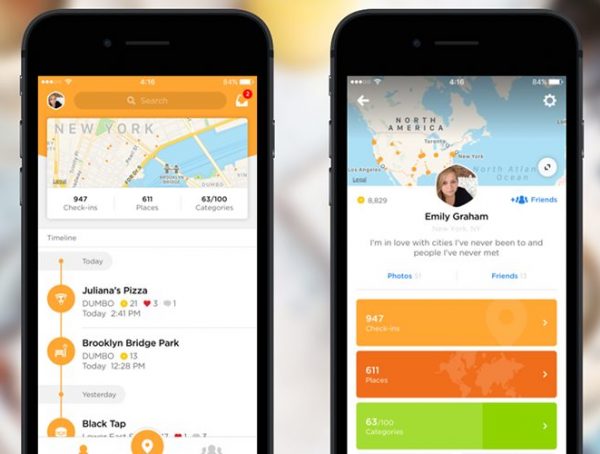 Foursquare just released Swarm 5.0 last week, bringing its biggest update to-date, and taking the spin-off app in a brand …