Foursquare just released its latest update with a complete redesign for iOS7.  And it looks very good! And not only that, Foursquare claims that the new update is also smarter and much faster. One major update comes from the new push notifications.
It's Smarter – Foursquare will now keep you informed and tell you what you need to know, as soon as you arrive somewhere, without even the need to open the app, through push notifications.
It's more local – Foursquare now offers even more localized info. The trending spots near you are now updated every time you open the app or swipe through the menus, so you never miss out on what is happening near you.
It's Faster – Foursquare's newest update brings more power in the app and it works faster than ever. A good way to keep with our fast pace daily life.
Here are some screenshots of the new redesign app: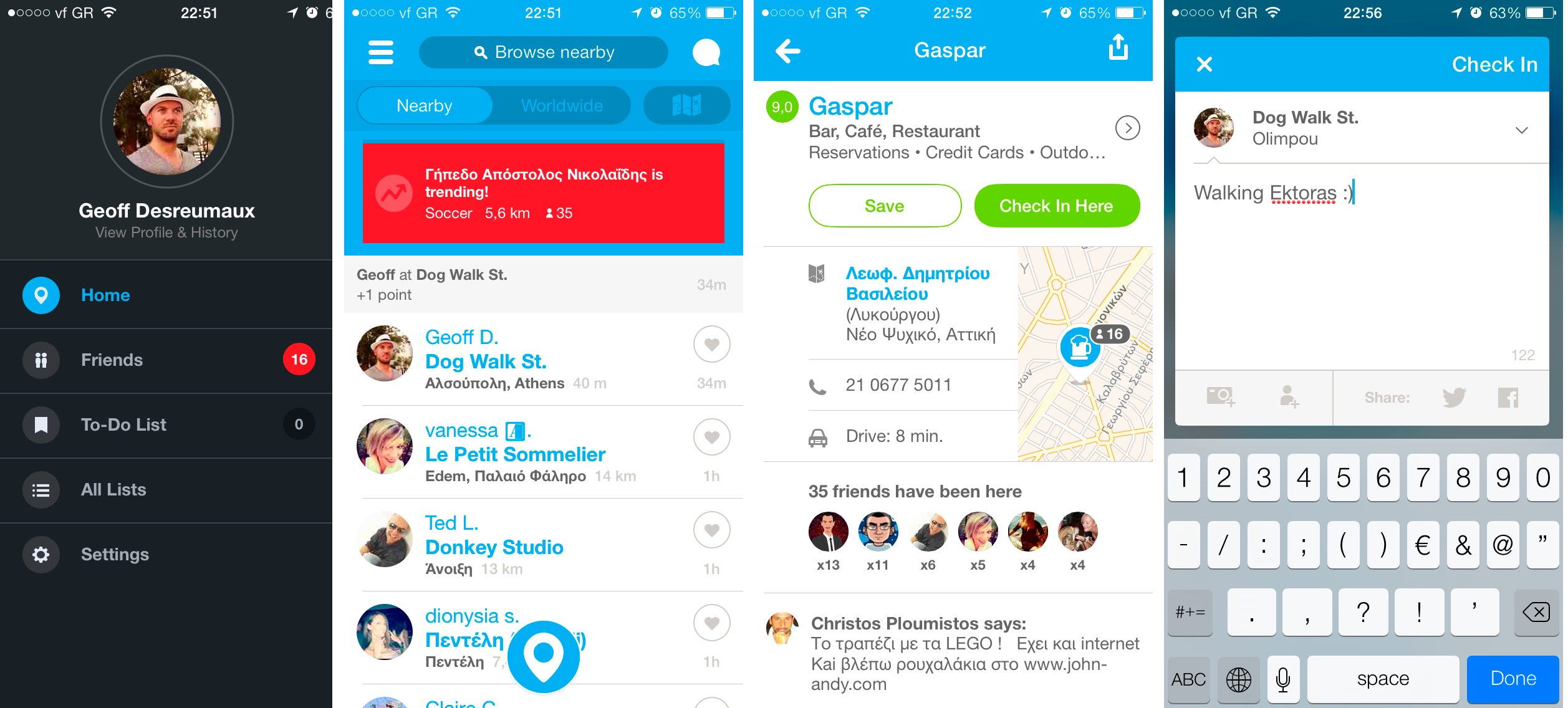 So the big news with this update must definitely be the new push notifications that will automatically inform you about the trending place nearby orbasically let you know what you must know as soon as you arrive somewhere: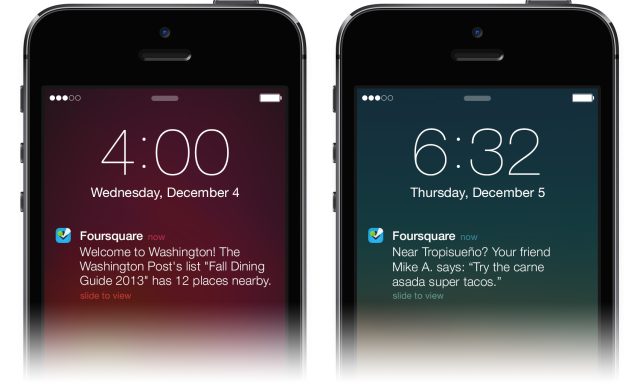 Foursquare may have a few other improvements up its sleeve but they are not entirely ready yet as Matthew Panzarino of TechCrunch stated: 

[quote]Foursquare is investigating using the new frameworks and Apple's M7 chip in future releases, but that's not in this release.[/quote]
Update to get the latest version of the app, or download it here.
How do you like the new Foursquare for iOS7?
Related Stories:
You might also like
---
More from Foursquare
---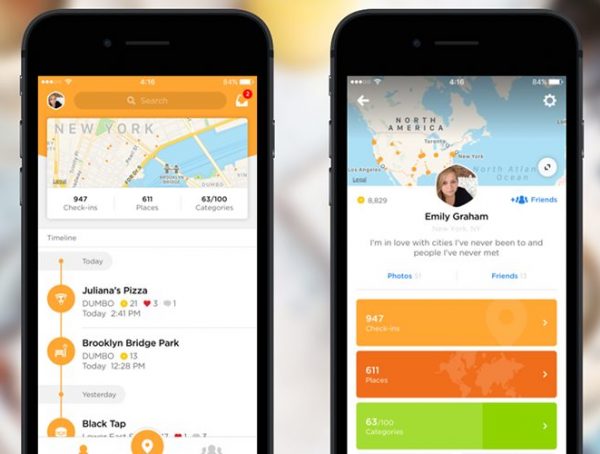 Foursquare just released Swarm 5.0 last week, bringing its biggest update to-date, and taking the spin-off app in a brand …