Foursquare is gradually rolling out post check-in intersticial advertisements, according to reports in Ad Age and About Foursquare, with Captain Morgan rum as an early taker.
The ads work based on the type of venue a user checks in to. Users who check in to bars see Captain Morgan ads suggesting that they order a Captain and Coke. Users who checked in to local pools have also seen ads for Toys R Us.
Foursquare has said it won't allow competitors to try to lure users away from the venue they have just checked in to. For instance, KFC wouldn't be able to target a deal promotion to users who check in to McDonald's.
Foursquare has been under pressure to generate more revenue. It is apparently readying to sell ads off its own platform, for example.
But the company must continue to generate check-ins as the basis of any of the proposed supplemental businesses it has explored.
The ads are not likely to scare users away, said Gartner's head of research, Brian Blau. In fact, if they are done correctly, they could encourage users to check in more.
"Typically users don't pay attention to advertising, but in some cases when the ad is targeted and more relevant to their personal situation then user engagement rates for ads start to rise," he said.
Provided Foursquare can sell its ad spots to a broad range of businesses, the spots have the opportunity to serve up very relevant ads.
Foursquare users' main activity today is to check-in at their favorite locations, making them more likely to be interested in ads that either come from those businesses directly or from related and nearby businesses – Blau said
Related Stories:
This article was originally published on Social Times
You might also like
---
More from Foursquare
---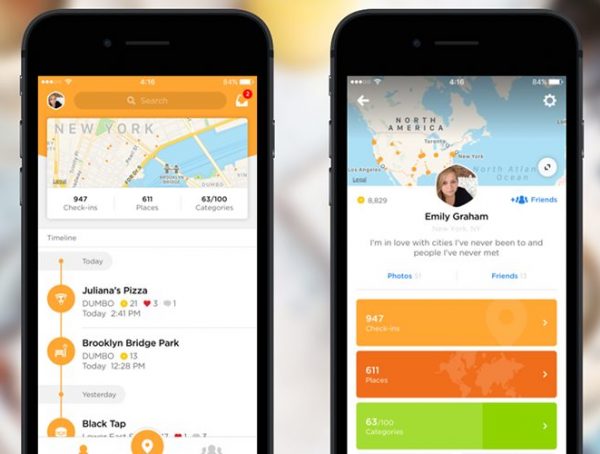 Foursquare just released Swarm 5.0 last week, bringing its biggest update to-date, and taking the spin-off app in a brand …