Foursquare has just launched self-serve ads, a new service which the company says is rolling out now to "a few thousand local businesses today."
According to Foursquare, these new ads use "the same algorithm that powers [its] Explore recommendation engine." In practice, here's how it works for users: if you're searching for something (perhaps cuban food) and a nearby business wants to get your attention, they can now pay to show up in the results.
Interestingly, Foursquare says businesses will only have to pay for their ads "when people visit (in person, or the listing on Foursquare)."
Here's an example of self-serve ads:
 From Foursquare:
The idea behind these new ads is simple – connect people looking for somewhere to go with businesses that want to drive traffic to their stores. Foursquare is the best way for those businesses to reach nearby customers.
This news is just one piece of Foursquare's monetization puzzle. Earlier this month, the company launched post-checkin-ads. Additionally, it's rumored that Foursquare wants to sell user's check-in data directly to advertisers — it already teamed up with Gnip to sell its worldwide real-time check-in data.
If you're a local business, head here to sign up for the new feature.
Related Story:
This article was originally published on The Next Web
You might also like
---
More from Foursquare
---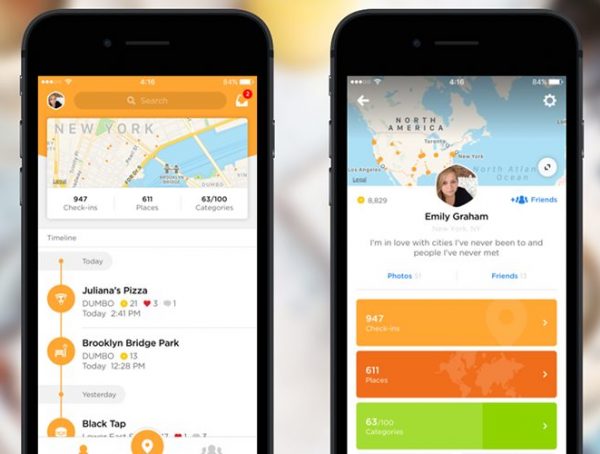 Foursquare just released Swarm 5.0 last week, bringing its biggest update to-date, and taking the spin-off app in a brand …