Are you still hunting down that mayorship, you know, that one you have been trying to get for a while now? Well, tough luck, you will not be able to get it.
Foursquare is freezing all of its current mayorships and eliminating ousting, starting today.
In fact, big changes are coming as Foursquare is getting ready to split its app with the introduction of Swarm, as soon as next week apparently.
Swarm is the new location sharing app for iOS and Android that will tell your friends where you are. The main app, Foursquare, will remain as a dedicated local recommendation platform, probably looking to compete with the likes of Yelp for example.
Back to mayorships now. When Swarm will be introduced it will include a whole new approach to mayorships with a new feature called Mayors 2.0.
Foursquare claims the new feature will be "a fun way way to compete with your friends instead of all 50,000,000 people who are on Foursquare.".
[quote]With these new mayorships, if you and a couple friends have been checking in to a place, the person who has been there the most lately gets a crown sticker. So you and your friends can compete for the mayorship of your favorite bar, without having to worry about the guy who is there every. single. day. Mayors 2.0 means that places can have many different mayors, one for each circle of friends, instead of just a single mayor at each place.[/quote]
Worry not about your those mayorships you fought so hard to obtain though. They are safe, for now. In fact, if you're already the mayor of a place, you'll still be mayor among your friends when Swarm hits the App Store and Google Play; you'll just be sharing the honor with a bunch of other strangers.
Not quite the same, I agree. It does make it more fun and playful though. The question is what businesses will be able to do with this… no more giving a special treatment to the mayor I guess.
Another important news is that Foursquare promises you will be able to keep your  "hard-earned badges" which will be kept into what Foursquare is calling "a trophy case." Although my guess is that they will soon get forgotten too.
Let me know how you feel about the change and the upcoming Swarm and its Mayors 2.0 feature.
Related Stories:
You might also like
---
More from Foursquare
---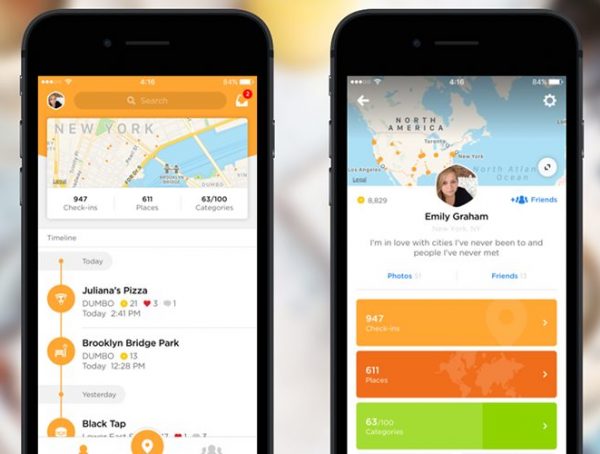 Foursquare just released Swarm 5.0 last week, bringing its biggest update to-date, and taking the spin-off app in a brand …